By Eric Rosen Dec. 29th, 2016
Turning off the modern highway into the driveway lined by lavender hedges that leads up to Abadía Retuerta LeDomaine is like taking a step back in time. It's no wonder. Even in a country with as rich a history as Spain's, this is no ordinary hotel. Instead, the Relais & Chateaux property takes up residence in a historic 12th-century abbey that has been converted into one of Spain's, if not Europe's, most luxurious resorts, with a focus on wellness and wine.
LeDomaine is located a two-hour drive north of Madrid in the winemaking region of Ribera del Duero. The abbey itself dates to 1146, when the Abadía Santa Maria de Retuerta was founded by the Premonstratensian order of monks from France. In the following centuries, it survived war, natural disasters and invasions, eventually falling into ruin in the 20thcentury. However, it was painstakingly renovated and restored to its former glory by architect Marco Serra under the aegis of the current owners, Swiss company Novartis.
The property reopened as a hotel in 2012, but its nine-century history is on full display throughout. The imposing Romanesque chapel is now used for events, though you can also sneak in there during the day for a moment of quiet contemplation. A grand staircase is presided over by sculptures of cherubs that inspired the original Abadía Retuerta wine labels. Guests can get some fresh air in the small garden that now occupies the former cloister while enjoying coffee or wine in the garden just as the light turns golden in the evening.
It feels ironic yet just right that the hotel's Michelin-starred restaurant, Refectorio, now occupies the refectory where monks once took their modest meals, presided over by a 17th-century fresco of the Last Supper. These days, breakfast is a sumptuous spread of local produce and products prepared to order, while dinners include multi-course menus, each tailored to individual guests and prepared by chef Marc Segarra. The evening's dishes might include French oysters with horseradish cream and distilled seaweed essence, Atlantic lobster with artichoke cream and preserved lemon, and roasted local suckling lamb with garlic puree, all paired with wines from the estate and beyond.
The hotel's other restaurant, La Vinoteca, is a more casual wine bar-style setting with bottles lining the walls, where the menu is more relaxed, but just as delicious. The standouts there are a bao bun stuffed with house-made pastrami, pickles, mustard and pine nuts; and a juicy but simply prepared presa ibérica lamb shoulder grilled and sprinkled with crystal salt and dill.
The hotel has just 30 rooms and suites in all. Twenty-two are in the main building, with an additional eight that opened over the summer of 2015 in the former stables. Rooms overlook the abbey gardens and vineyards, blending historical elements and luxe contemporary features such as oak floors, wooden furnishings and Carrara marble or stone-tiled bathrooms, not to mention Nespresso machines.
Guests are assigned a dedicated butler whom they can reach at all hours of day or night via a mobile phone provided at check-in, and who will take care of everything from housekeeping needs to excursions.
Among the activities available are complimentary bicycles lined up for rides along the banks of the Duero river and an adjoining canal, not to mention the vineyards and woodland that comprise the 1,730-acre property. Guests are also treated to Land Rover tours of the property and a tasting in the gleaming new winery, where they can sip through the estate's line of flagship wines, like the Selección Especial red blend, and more unique single-varietal vintages, as well as trying other artisanal products produced here, such as honey and pine nuts. Also available are panoramic helicopter tours, horseback riding, historical tours of nearby medieval towns like Valladolid and Peñafiel, and even falconry lessons.
However, one of the resort's main draws is its jaw-dropping 10,000-square foot Santuario Wellness & Spa, which is housed in the former stable building as well, and includes not only a dramatically sky-lit subterranean pool, but also an outdoor pool. It should be no surprise that the core of the spa philosophy here is vinotherapy and the healing power of wine. But that mandate is taken to delicious new heights thanks to the unique programming and treatment menu here.
Guests are greeted by a Spa Sommelier, a first for Spain, who guides them through a tasting of three wines and a scent-test of various essential oils ranging from yuzu for energy, cedar for stress relief and rosemary-thyme for vitality.
The oil the guest selects will then be incorporated into signature treatments like Le Grand Cru, which includes not only a foot cleansing ritual and a deep body exfoliation followed by a nourishing anti-aging body wrap, but also concludes with an hour-long full-body massage. Just what anyone needs to relax before another day of activity, food, history and, of course, wine.
City Side Bar: Hotel Ritz, Madrid
If you're headed to Abadía Retuerta LeDomaine, chances are you'll pass through Madrid on either end of your stay. For the perfect hotel pairing, be sure to book a suite at the landmark Hotel Ritz, Madrid, which is now part of Mandarin Oriental.
This grande dame originally opened in 1910, and has since hosted some of the 20th century's brightest luminaries and legends. It makes for the perfect Madrid base of operations, especially for a quick trip, thanks to its proximity to both the Prado and the Thyssen-Bornemisza museums as well as the city's other central sights. However, the hotel itself also boasts several attractions in its hallowed halls, including a clubby Krug Champagne bar, and the most lavish Sunday brunch in the city, where Madrileños are wont to while away hours on end grazing through course after course of continental delicacies.
The rooms and suites here also have a palpable sense of history thanks not only to huge proportions and classic fixtures like crystal chandeliers, upholstered wallpaper, ornate carpets and all-marble bathrooms with gold taps, but also original service buttons that feature charming caricatures like a butler briskly walking with a room-service tray, a housekeeper dusting, and a valet carrying away a pair of shoes to be shined. Those are the little historical touches you just don't find anymore, and that speak to a bygone era of luxury and hospitality that you can still savor here.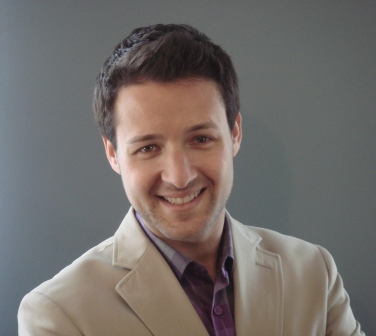 Eric Rosen
Eric Rosen lives in Los Angeles and writes about food, wine, travel and adventure... usually in some combination of the four. He regularly contributes to Los Angeles Confidential Magazine, Cond� Nast's HotelChatter and Jaunted, TravelAge West, Palate Press, Frontiers, Edge and Wandermelon. His work has also appeared in the L.A. Times. When he is not exploring the Los Angeles dining scene...(Read More)