By Sean Hillen Mar. 22nd, 2017
Few feelings quite match opening one's third-floor hotel window to the front terrace of the famous Prado Museum in Madrid. Located immediately below the historic Hotel Ritz, the museum is just a starting place before feasting one's eyes upon the city's cityscape stretching off into the horizon.
Such was the exhilarating experience I enjoyed recently while spending a few days basking in the Spanish capital's cornucopia of culture and cuisine.
Meanwhile, Room 319 with its lavish furnishings includes framed classical paintings, ornate tables, sofa armchairs with delicate floral motifs and intricate wall lamps with gleaming fittings provided exquisite comfort. The marble-floored bathroom offers a double sink with brass taps, spacious shower and tub, and luxuriant robes emblazoned with the hotel's iconic logo.
Any hotel offering 10 different pillow selections, from 'anti-allergic and antibacterial' to 'high resilience' to others with 32 'independent springs,' as well as 10,000 square meters of handmade carpets and a verdant garden tended by horticulturalists from the Botanical Gardens can boast, with considerable justification, that it's in a class of its own.
Outside the room, pampering continues unabated downstairs: a leisurely breakfast lasting more than an hour followed by coffee served in pretty porcelain cups amidst the majesty of the lobby lounge with its soaring ceiling, immaculate stucco borders, glittering chandeliers, marble pillars, a giant vase of sweet-smelling lilies and even an impressive statue of Diana, the Roman Goddess of the hunt, overseeing all from her private pedestal in a far corner.
Since 1910 this belle époque palace has indulged the whims of generations of rich and famous and continues to do so today with glasses of Remy Martin Louis XIII Cognac with a modest price tag of €365. Or, for slimmer pocket-books, Hennessy Paradis for €125. Here legends abound, about Ernest Hemingway and his love of beautiful women and potent cocktails and Salvador Dali's flamboyant nature. Indeed, the latter is forever attached to this fine property.
A refreshing drink, aptly-named 'Dalitini,' a combination of martini bianco, Cointreau and vodka served with cherries' pulp, is indelibly linked to a romantic tale about moustachioed artist cutting his finger on a crystal glass while imbibing. Black and white photographs lining the walls of the ground-floor 'Krug Bar' resemble a 'who's who' of dignitaries and celebrities from around the world who have succumbed to the hotel's many delightful temptations.
The Ritz, of course, caters to all, tourists and business leaders alike, priding itself on refined, discreet and attentive service. The Royal Ballroom alone can cope with an audience of 400-500 for cocktails and around 200 for sit-down dinners. For bodily pleasure, the Bodyna Wellness Centre provides an extensive range of beauty and massage treatments while a small, fully-equipped gym caters to the more energetic of clients.
As for memorable dining experiences, you sense you're being prepped for one when the amuse bouche at the Salon Goya restaurant is a dollop of cauliflower and ginger flavored ice-cream in a consommé of basil with a wafer of green tea. Slices of sea bass enriched with a spicy Bilbao pepper-sauce and coins of roasted garlic and red bream with scales of zucchini flower and fragrant duck with a citrus sauce of lime and orange, confirm one's grandest expectations. Crème brûlée with black truffle surpasses it.
Brunch in the spacious ballroom is extremely popular among the Madrilenos, and no wonder. Produce from land and the sea are abundant, cooked in a wide variety of culinary forms, from tartare to terrine, as well as beef Wellington, pan-seared prawns, langoustine and traditional paella. Though not served on the golden plates, now encased in glass case, that the Spanish monarch presented to the hotel upon opening, the brunch is still a feast fit for kings.
Of the hotel's 120 rooms and 42 suites, no two are the same. Some feature balconies overlooking the square or the hotel's gardens, others have chandeliers and silk canopies over the bed, and most are furnished with original artworks.
Central location is also a major factor favoring a stay at the Ritz. A few minutes' walk from it in one direction is the Thyssen-Bornemisza and Reina Sofia national galleries, while in the other is the picturesque Retiro Park and lake where talented magicians, acrobats and musicians ply their trade and strollers wander inside the impressive glass and metal 'Crystal Palace.' Even the city's well-known tapas bars in the Las Letras district are nearby too with the former homes of literary figures such as Miguel de Cervantes and Lope de Vega.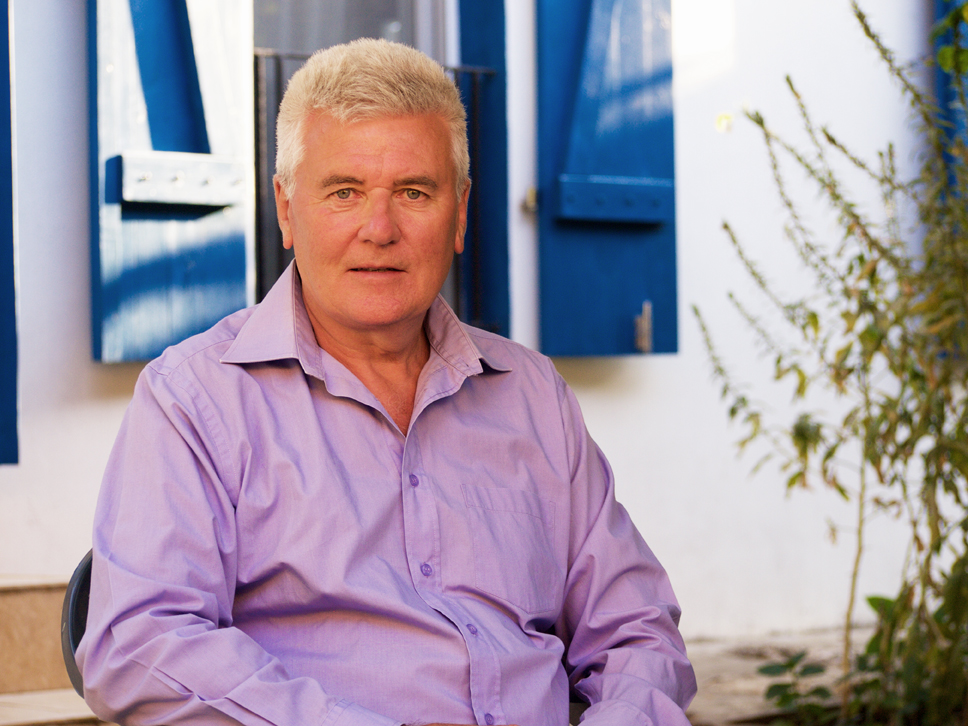 Sean Hillen
Sean Hillen - international journalist, editor and CEO of a national publishing company during 30 years in media, and an author. His novel, 'Pretty Ugly' is an intriguing ride through the world of cosmetics http://www.seanhillenauthor.com/ 'Digging for Dracula' his memoir as correspondent in Romania and 'Driver's Diary,' about the assassination of Irish revolutionary, Michael Collins. Sean's...(Read More)