By Lena Katz Sep. 1st, 2011























In a city where pretty young things, hot new hotels and A-list night clubs have only about a year maximum - and maybe just a season — to shine before being cast aside, restaurateur Myles Chefetz has staying power that lasts for decades.


His business moves are counter-intuitive: opening Big Pink, an all-American diner known for big portions, in a neighborhood where people only care about maintaining their bikini bodies; launching Prime 112 steakhouse when the country was in the midst of a vegetarian craze. And the results? The diner is a legend, Prime 112 has inspired at least five knockoffs around Miami, and Chefetz has graduated from restaurateur to hotelier (it's true, almost no one knows about the hotel - also called Prime, and located on top of Prime 112 restaurant. However, that, too is all a part of the plan).

For someone who follows the turbulent hospitality scene in Miami Beach, it's always interesting to see what Chefetz will do next. He expands brands slowly, but seems to be always just ahead of the cultural zeitgeist. He hasn't sold out to a big corporation a la Roy Yamaguchi. In the days of cross-branding and food as primetime entertainment, he hasn't gotten his own TV show or even done much on the guest judge circuit.

But after this Q+A, we see star potential more than ever...

JustLuxe: Big Pink is your oldest still-existing restaurant. When did it open? What was your inspiration?

Myles Chefetz: Big Pink opened in 1996 and I just wanted to bring something fun and different with huge portions to Miami Beach. The restaurant appeals to everyone, which was my goal.


JL: In the late 90s, Big Pink was easily one of the most famous restaurants in South Beach. That hasn't changed in 12 years. What causes the popularity?

MC: Big Pink is approachable and it has something for everyone. A big reason for its success is that we have breakfast all day. Also, I was the first one to do really big burgers before the burger trend hit. We grind our own meat and make homemade French Fries.


JL: From Big Pink to Prime 112 is a bold leap in concept and price point. Why did you decide to make that leap? What made you think it would be successful? MC: It was more of a real estate play actually. I was more interested in owning the building than anything else. I then came up with the concept of a chef-driven steakhouse. I never in my wildest dreams thought that it would help revolutionize the steakhouse business the way it did, nor turn into what it has.

JL: Describe a typical night from your perspective at Prime 112. Who do you notice when you walk through the door? What's the atmosphere in the kitchen like?

MC: The first thing I notice is the lighting. Even though it's controlled by presets I always check and make sure it's perfect. The next thing is, "Are the hostesses smiling?" Hospitality is first and foremost. There is a lot of pressure at the front door so I need to check that. Then I make sure the temperature is correct and not too hot or too cold. Then, I walk back to the kitchen and scan the room to make sure nothing looks out of the ordinary.
I then check in with the chef and try a few dishes. By the time I have walked to the back of the restaurant, usually six or seven waiters have come up to me with tables that want to say hello.

JL: Why'd you decide to use thick-cut bacon as a bar snack? (Besides the fact that it's genius)

MC: It was an idea I had that my chef and GM tried to talk me out of at the time. I thought it would be off-the-wall outrageous, and the customers have really taken to it. It's become a signature at Prime 112.

JL: What made you decide to open Prime Hotel?

MC: I always wanted to get into the hotel business, and this is like a hotel on training wheels. It's a stylish 14 room boutique with a rooftop pool. It also added to Prime's allure of branding the entire corner of 1st and Ocean, "Prime."

JL: It feels not so much like a hotel, but more like being a guest at the very chic beach combo of a wealthy friend-of-a-friend who's out of town. Is that intentional on your part?


MC: Absolutely. We wanted to move away from the big hotel experience and make it feel like home.

JL: And now, make a prediction, if you would: What are the three items on the Prime Italiano menu that you expect to become iconic?

MC: The first thing is our garlic bread. We put a lot of work into it. It's wrapped in tinfoil and served like my mom did when I was a kid. We went to great lengths to get it right. Something so simple is hard to do. Our marinara sauce is another staple. We serve it with just about everything and it comes with the garlic bread. It's a big part of what we do and it takes seven hours to make properly.

The one-pound Kobe meatball is a favorite. That's the big signature of Prime Italian and it's the staple of our concept. The food is all about love and comfort: it's Italian soul food. The meatball is the size of a softball and we use American Wagyu beef, which is fatty and rich in texture and flavor.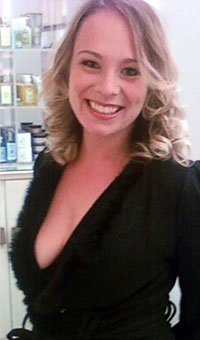 Lena Katz
Lena Katz is the author of the Travel Temptations series (SIP, SUN, SNOW), published by Globe Pequot Press in 2009. Lena is also a travel expert for Celebrations/1800FLOWERS and WEtv (online and on-air). She contributes to the South China Morning Post and ABC News online. Lena is a former Orbitz Travel blogger and former columnist for the LA Times. She's been published in Brides Magazine, Robb Rep...(Read More)