By Daniel Pott Jun. 11th, 2015
Metropica is a name that will soon be very popular in the emerging South Florida luxury condo market. West of Ft. Lauderdale, bordering the Florida Everglades in the city of Sunrise, is the location of a new four-million-square-foot center that will feature retail shops, restaurants, and residential areas. Called Metropica, the mixed-use development will be a completely re-imagined urban community featuring the latest in luxury, high-end amenities and technology. According to developer K Group Holdings, Metropica is based on "human modernism," a strategy that strives to create new cities as "places" that are reflective of their time.
Metropica will consist of six modern high rises that act as a city within a city. Residents will have access to concierge services, a pool, gym, a state-of-the-art movie theater and more. The city will be self-contained, but nearby restaurants, shops, and entertainment options abound including the arena where the Florida Panthers play NHL hockey and concerts run all year long. Throughout the community and in its public spaces, Wi-Fi will also be available.
Residents will enjoy five-star health and fitness facilities such as tennis courts and a mini-soccer field. There will also be event spaces available for parties and group gatherings. The pool is a South Beach-inspired day club and will feature lounge chairs, VIP pool access, and food and beverage services. The on-site iPic Theater will boast the ultimate movie experience with gourmet food and premium cocktails available for purchase.
Within the shopping corridor, residents and guests will find a mix of international and local merchants located only steps away from their condos. Metropica will double the size of neighboring Sawgrass Mills Mall, with enough square footage to hold 70 football fields. Some buildings will be as tall as 30 stories high, larger than anything in western Broward County now.
In total, Metropica will be home to 2,500 condos with several penthouses and town homes available. The project is estimated to take 10 years to complete, but the initial phase has begun and will include 1,250 high rise residences. This high-end community is only 30-minutes away from Ft. Lauderdale's Executive Airport and will be nearby the Miami International and West Palm Beach International Airports.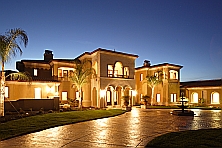 Daniel Pott
I am Brand Manager for PrivateJetsCharter.com. I have a background in marketing, specifically internet marketing, in the travel industry as well as other niches. Private Jets Charter are experts in Luxury travel, specifically private jet travel. Whether for business or pleasure, our company prides itself in anticipating clients' needs and exceeding expectations. ...(Read More)