By Lena Katz Dec. 29th, 2015
Haven't had time to think past your Christmas hangover yet? Well, friend, New Year's Eve waits for no one, and it's definitely one of the greatest nights to be out in Miami. Champagne magnums, celebrity encounters galore, multi-course aphrodisiac meals and much more are in store. And you don't have to miss out. Some of the best and glossiest venues in the city still aren't entirely sold out for their NYE 2016 bashes—so check out our favorites, and act quickly to nab your spot on the right side of the rope.
W South Beach
One of the most exclusive nightspots in Miami Beach, Wall is known for its A-list clientele and tough entrance any average night of the week. NYE would seem like the most ambitious evening to brave the velvet rope, but because it is ticketed, it's less complicated than on a normal evening. The party at Wall is a stateside spinoff of Be Crazy Ibiza, produced by Jean Claude Ades and featuring Oxia. WET Pool, meanwhile, gets its monochrome style on with a Black and White Masquerade Ball theme. Doors open at 9 p.m. at WET Pool with headliner Klingande taking the stage at 11 p.m. Wall keeps its normal hours. General admission starts at $120 per person for Wall, while over at WET Pool it is $200.
Bagatelle Miami
Possibly the top Francophile hangout in Miami Beach. Bagatelle is first and foremost a restaurant (except on Sundays, when it's a Champagne party), so if you're looking for a decadent meal that segue ways into a sexy French lounge, this is your spot. There are two seatings, and the early option costs a third of the 10 p.m. ticket. The $150, 7 p.m. prix fixe has only three courses along with a Veuve Clicquot toast, and you have to find another place to ring in the New Year. The 10 p.m. menu ($425 per person) has four courses, starting with Petrossian caviar blinis and a Dom Perignon toast at midnight.
1Hotel Miami
On 1Hotel's rooftop, there will be a "Mediums & Mischief" New Age-themed party, where tarot card readers and crystal diviners share the bill with DJ Scott Melker and Leo Medina. There's a magical cocktail menu too. If you're not a hotel guest, you won't get into this one without a table reservation by emailing VIProoftop@1hotels.com. Over in Tom Colicchio's Beachcraft, there's a NYE prix fixe for $175 per person plus live music on the mezzanine level. Let "gypsy jazz, Parisian sounds and soulful harmony" float you into New Year. Or, if you're totally anti-late nights, splurge on what's sure to be an outstanding New Year's Day buffet from noon-5 p.m. at $125 per adult and $59 for children ages 6-12.
COYA
On New Year's Eve, this sexy destination will be amped up several notches, with eye candy for miles and an appetizing aphrodisiac menu. Coya's lounge will be used to its full potential, and other semi-private spaces opened up to host a "Starry Night" themed New Year's Ball. Three live performances will take place in three different areas. Plus, there's a fabulous tasting menu that starts with the restaurant's famed ceviches and tiraditos. The first seating option starts at $95 per person, but we recommend the second one which is $195 per person and well worth it. This is a truly perfect setting for a midnight kiss.
Viceroy
This year, Pamela Anderson is hosting a December 31 party at Viceroy's rooftop pool venue FIFTY Ultra Lounge. Entertainment consists of DJ-spun house music in the pool area and an open format inside along with awesome views of the midnight fireworks displays going off at Bayfront Park and over Miami Beach. General admission tickets are available for $100 per person, but we recommend bottle service if not an overnight hotel package ($2,016 for two nights) to make the most of this experience.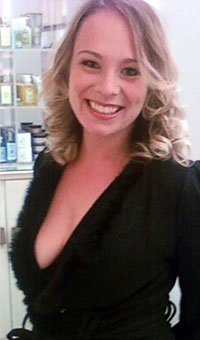 Lena Katz
Lena Katz is the author of the Travel Temptations series (SIP, SUN, SNOW), published by Globe Pequot Press in 2009. Lena is also a travel expert for Celebrations/1800FLOWERS and WEtv (online and on-air). She contributes to the South China Morning Post and ABC News online. Lena is a former Orbitz Travel blogger and former columnist for the LA Times. She's been published in Brides Magazine, Robb Rep...(Read More)