By Lena Katz Jun. 2nd, 2016
Everyone in Miami with any grasp on the culinary or social scene knows of the Pubbelly Boys, and loves their restaurants. People rave about the original Miami Beach location and inquire of newcomers: have you had their brunch? Have you been to Pubbelly Sushi yet? And if they work or live anywhere near downtown, they're heading to the historic Langford Hotel to check out their latest, PB Station.
This buzzy new place, with its contemporary American menu and professional-looking crowd, could easily exist in DC, Boston or San Francisco. And that's before you see the SF, Boston and Los Angeles signage on the wall. The design is supposed to evoke an old-school train station, but it's actually in a former bank building, and you get a sense of lingering grandeur.
The noise level stays at a happy medium; people are clearly having a good time, but not trying to talk over each other. The space isn't very echoing, and thus feels intimate in spite of its high ceilings. Unlike a lot of Miami venues, people are not here to put on a show. They're here to eat, and to appreciate what they're eating.
Pubbelly food is very inventive without being too far out or pretentious. Chef Jose Mendin has an interesting angle into American gastro-pub cuisine, thanks to his Puerto Rican upbringing. Early stints with Nobu Miami and London certainly instilled an expertise with seafood—but his own style has nothing in common with Japanese. He'll take a dish you've had many times, and put a spin on it you've never thought of before. PB Station is the only restaurant we've ever seen that makes all its charcuterie out of seafood—Octopus pepperoni, rock shrimp mortadella. To see it on a plate, you would not know it wasn't meat. Other appetizer standouts include yellowtail ceviche taquitos, French onion soup dumplings and an outstanding octopus Bolognese over cavatelli pasta—that again, you would not guess wasn't normal beef Bolognese.
The permanent entrées are a little more traditional: Gulf swordfish with rock shrimp, dry aged steaks with roasted root vegetables and grilled whole shrimp with bacon. The side dishes all have lashings of decadence. You don't just get a baked potato and a side of carrots, you get a potato loaded with smoked pork belly, cheddar cheese and green onions. And jumbo carrot in maple and short rib jus, with herb purée and rosemary crumble. Each side dish could well be a South Beach socialite's entire weekly calorie count.
After dinner, it is up the stairs, to downtown's one and only rooftop cocktail bar. This is technically a separate venue called Pawn Broker, but it serves Pubbelly food and is under the same ownership, so… Pawn Broker is a joint creative venture between Chef Mendin and bar chef Derk Stilmann, formerly of Broken Shaker. It scores 10 points right away for being so low-key sexy, and another 10 points for serving each of its signature drinks in specialized, custom-sourced glassware (with illustrations on the menu, next to drink descriptions).
Plus it has a drink called Furiosa, which we love! Other fan favorite cocktails are The Pawnbroker, which is an Old Fashioned with apple-infused Old Forester; and Giggle Water, a sweetened G&T served in a tiny bathtub. Not a single thing on this menu is safe; nor is it boring. It's an experience, and it makes you wonder what's coming next.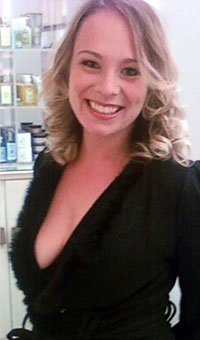 Lena Katz
Lena Katz is the author of the Travel Temptations series (SIP, SUN, SNOW), published by Globe Pequot Press in 2009. Lena is also a travel expert for Celebrations/1800FLOWERS and WEtv (online and on-air). She contributes to the South China Morning Post and ABC News online. Lena is a former Orbitz Travel blogger and former columnist for the LA Times. She's been published in Brides Magazine, Robb Rep...(Read More)