By Glenn Harris Dec. 15th, 2016
Photos Credit: SLS South Beach
There is a sexy crowd of models, business moguls, and artsy types gathering at Hyde Beach, Miami's place to see and be seen in the SLS Miami Beach. The centerpiece of this orgy of colors, patterns, and sculpture is a 12-foot silver duck, reminiscent of the yellow ones found in baths. Anywhere else in the world it would be completely out of place, but not here. This is the SLS South Beach and this scene was created by one of the most renowned designers Philippe Starck.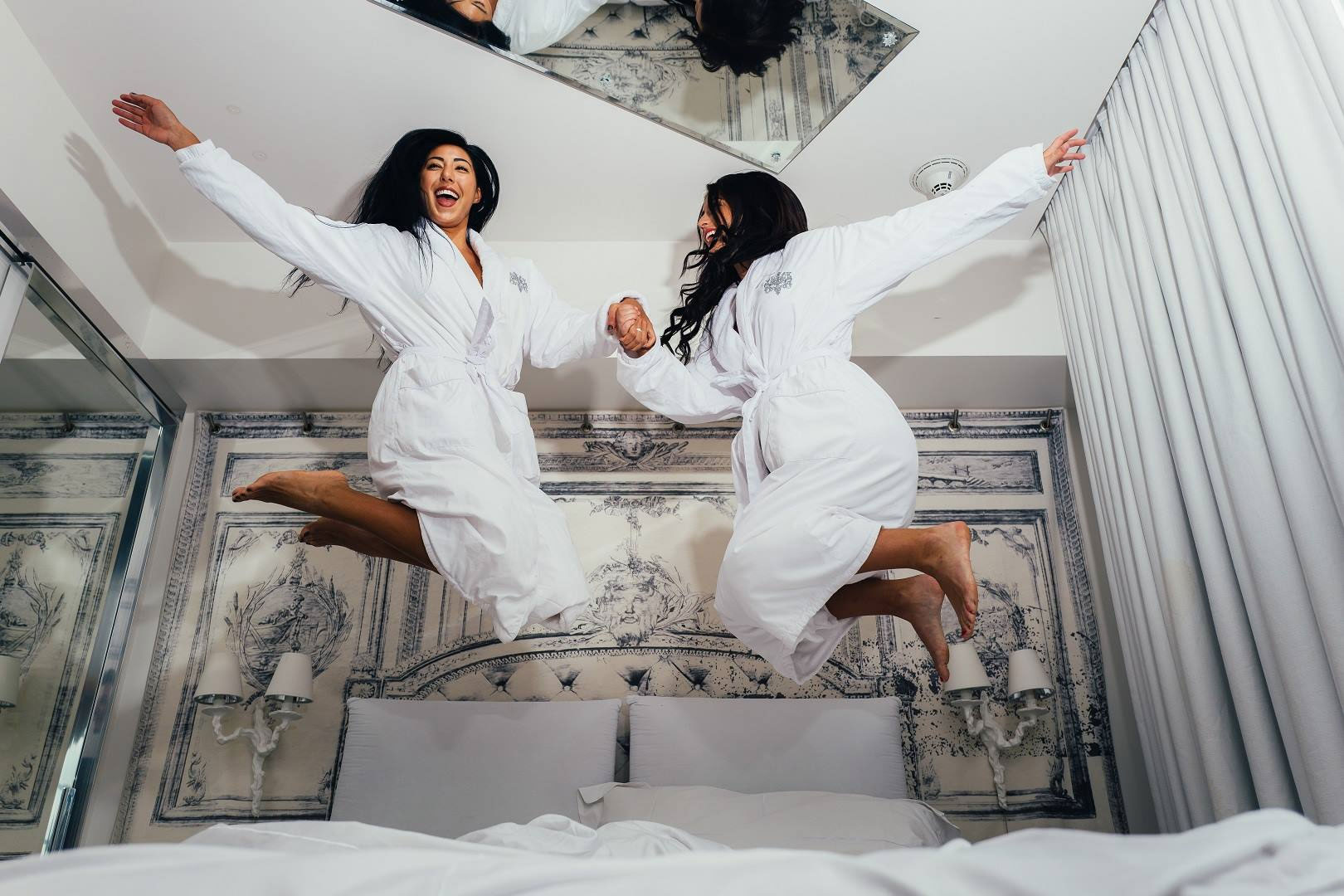 A Rembrandt of modern day design, Philippe Starck knows how to create an environment that stimulates all the senses. Sometimes whimsical, other times cheeky, and always elegant, the hotel is a pleasant mix that keeps it ever relevant. As you enter the property, one of the first things you'll notice is a large bull's head with a pink patch on its face, an introduction to the kind of stay you'll have: fun, unique and memorable.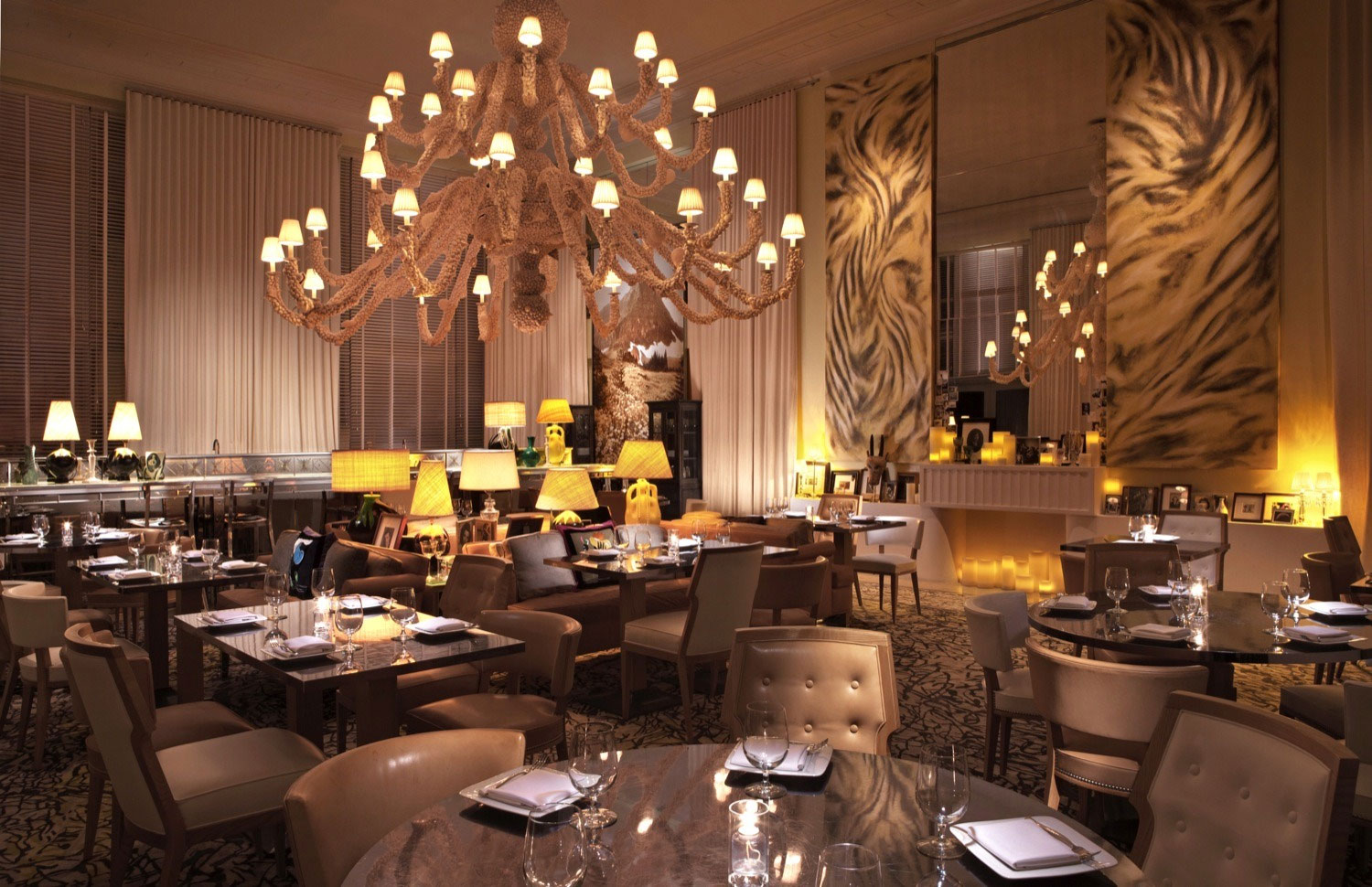 At Bazaar, José Andrés concept restaurant, guests are treated to gastronomic dishes paired with the restaurateur's creative touches and complexity. The restaurant is a place where you can find just about anything from seafood to Latin cuisine and European. A compilation of flavors and presentation ensures that your 11-course meal is always full of surprises. The SLS is also home to Katsuya, an authentic Japanese restaurant from Master Sushi Chef Katsuya Uechi. The menu consists of original interpretations of traditional fare as well as new and creative cuisines specific to the restaurant.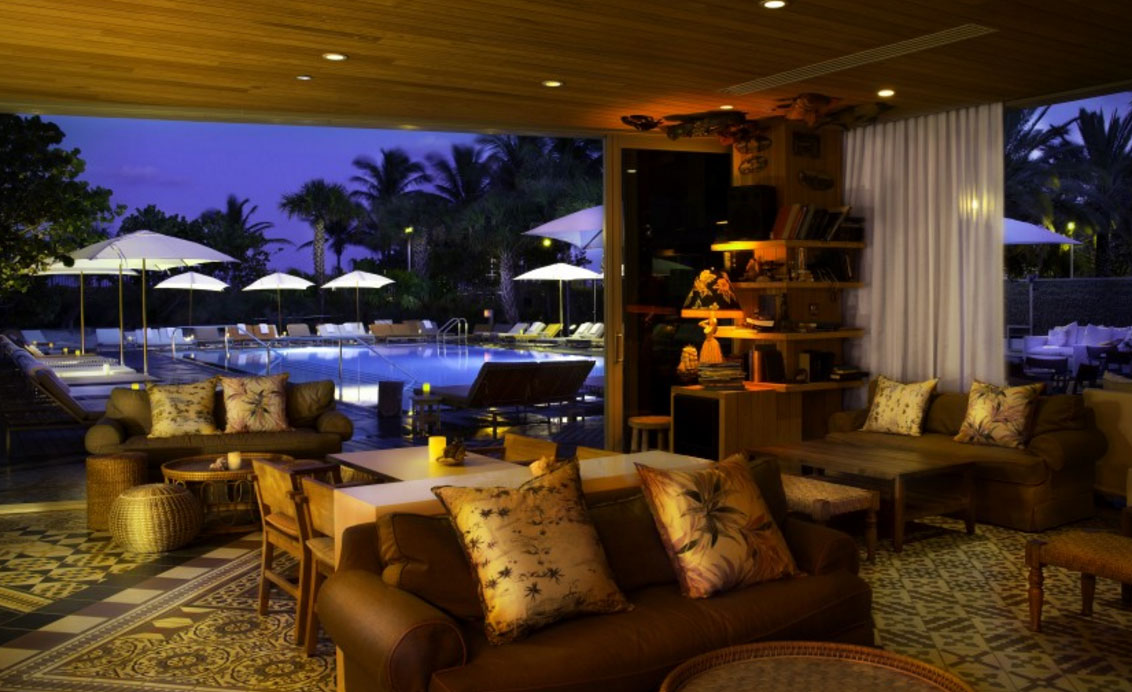 After your dining experience, head to Hyde Beach, where locals and tourists come together for great libations and weekend dance parties. The other watering hole is the Deck which has scheduled entertainment each week such as their Wednesday evening Brazilian night. During the day, guests can enjoy one of two pools with plenty of lounge chairs and cabanas or head to the beach to sit under the hotel's rows of colorful beach umbrellas.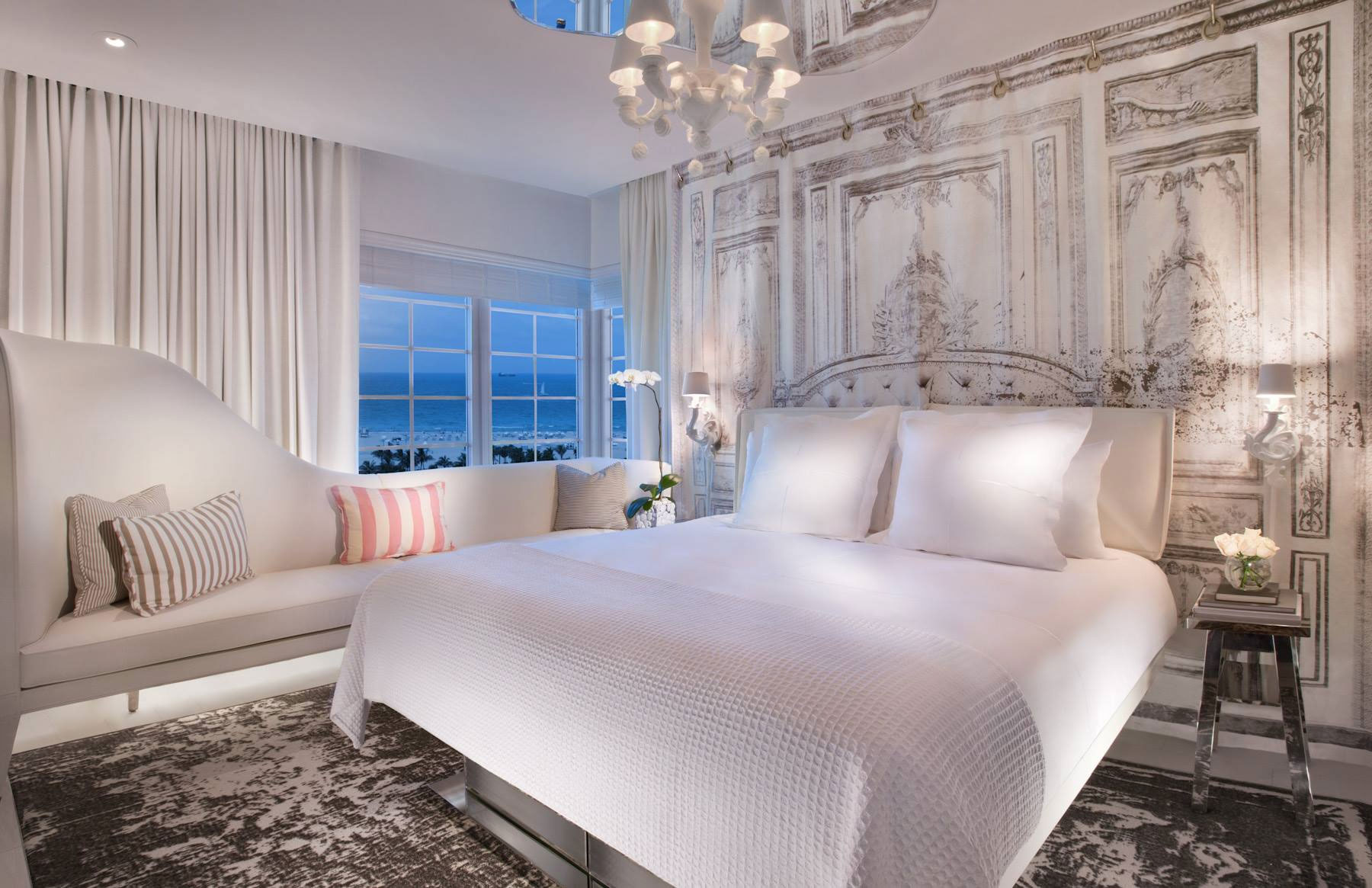 The SLS South Beach has three categories of accommodation. The larger rooms, the villas, are located in a separate building overlooking the pool. They are spacious and decorated with Philippe Starck signature touches such as a wall motif resembling a French château to the black and white bold striped couch featuring pops of red. The bathrooms come with deep soaking tubs and large walk-in showers, while outdoors, the terrace offers a great space for enjoying Miami sunsets.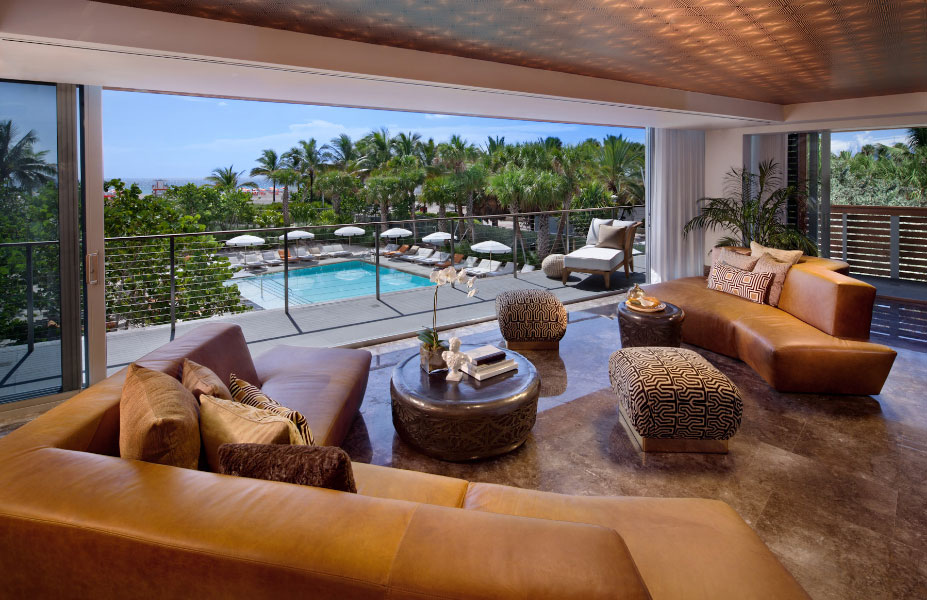 The property has two suites designed by singer Lenny Kravitz who brings his rock star irreverence and sense of style into each of his projects. The rooftop penthouse in the main building is as edgy and sexy as Kravitz himself, and has an outdoor space overlooking Miami Beach. Indoors there is a mix of colors, patterns and textures from the black-and-white print walls to the platinum painted ceiling.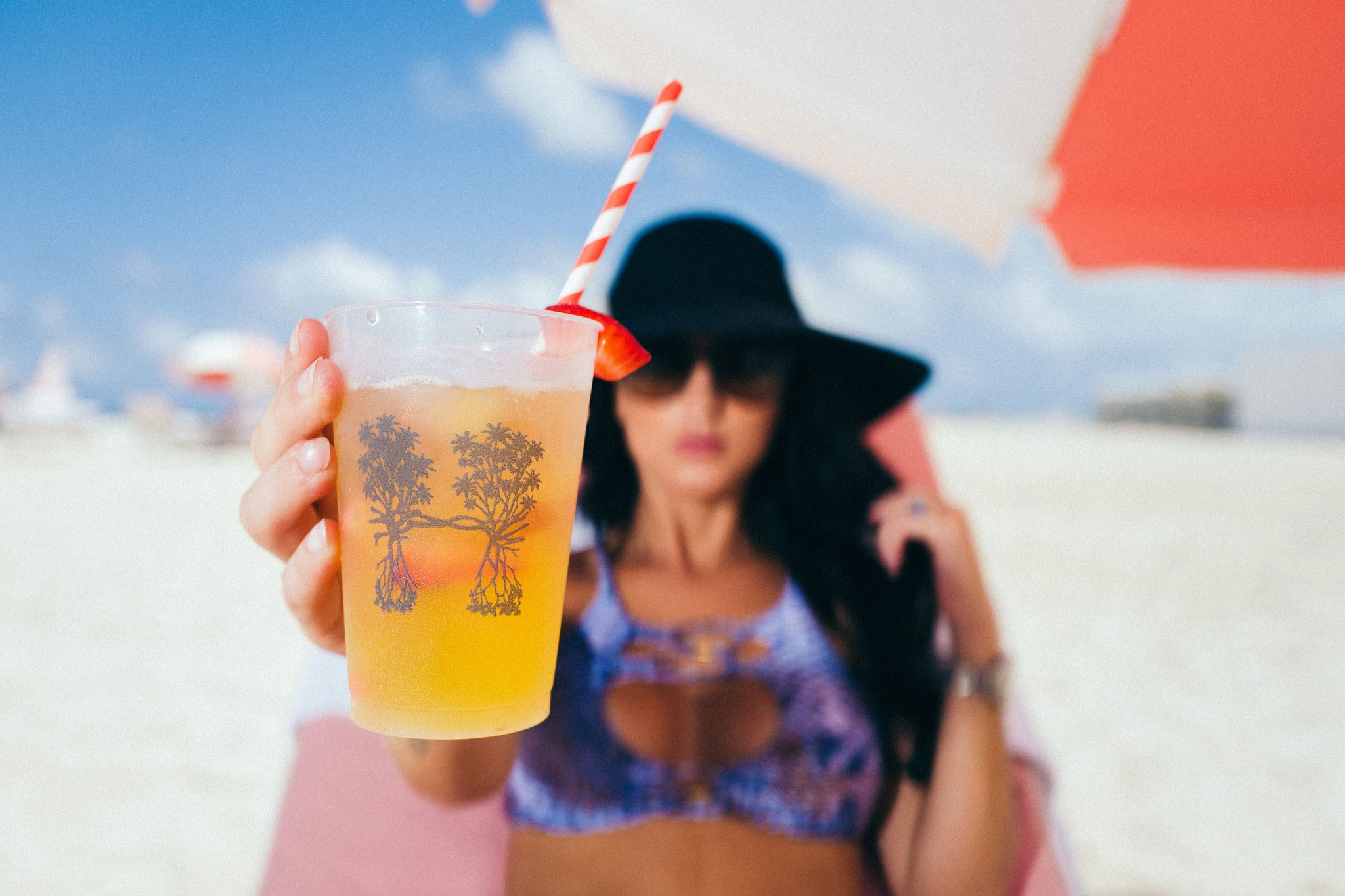 The hotel is located in the heart of Miami's South Beach and most of the area's best attractions are within a short distance from the property, especially night life and entertainment offerings. SLS is what it means to stay at a hotel with an attitude. It's a cool, chic and sexy with just enough edge to make it fresh and interesting. It was created for today's well-to-do millennial, trendsetting travelers, and those who don't want cookie cutter hospitality.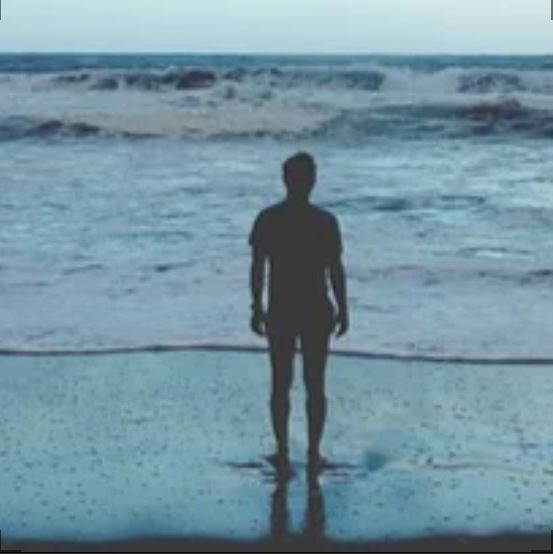 Glenn Harris
Glenn Harris is an accomplished journalist focusing on international travel, fine dining, and luxury lifestyle events. His wanderlust has taken him to over 105 countries where he is constantly straying off the beaten path uncovering new and exotic finds. He particularly enjoys seeking out lesser known travel gems and places to stay, dine, or experiences to capture. ...(Read More)