By Glenn Harris Mar. 1st, 2017 | Updated Jul. 2nd, 2019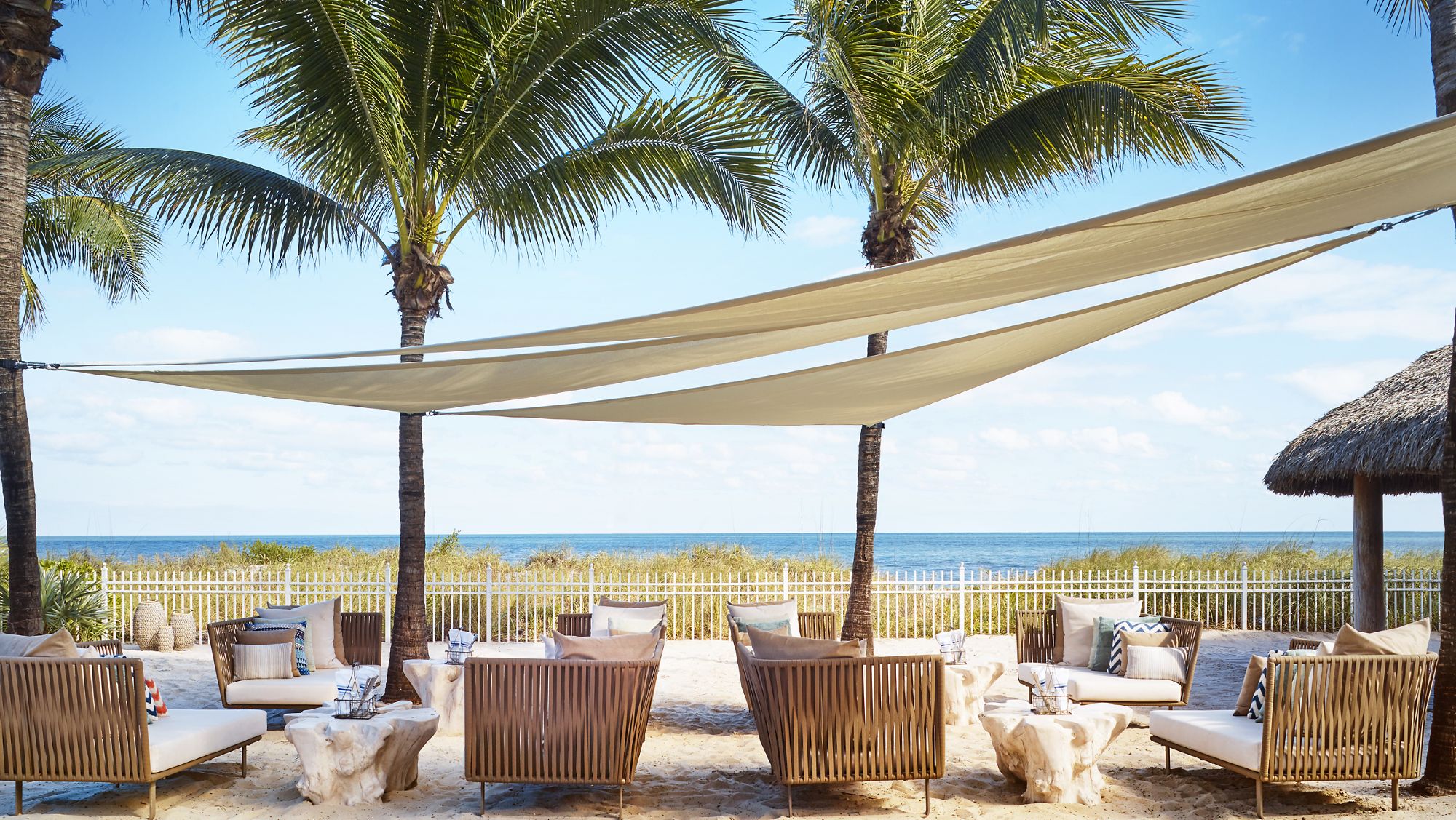 Photos Credit: Ritz-Carlton Key Biscayne
Key Biscayne is the not like Miami. Other than the tropical climate and beautiful beaches, the two nearby areas could not be further apart. Miami is known for its manic pace and over-the-top lifestyle. Key Biscayne is an intimate and slow paced five mile barrier island of stately beach front condos and private estates. Residents opt for golf carts as the chosen mode of transportation over Ferraris and Lamborghinis. The bridge between Miami and Key Biscayne gives wonderful skyline views of Miami as you drive along the causeway with ocean views dotted by boaters and kite surfers.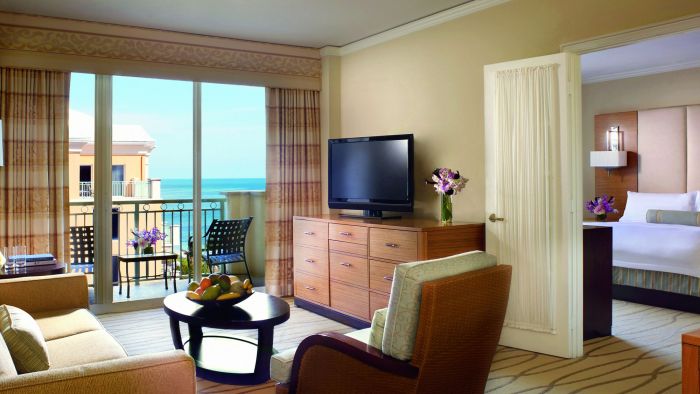 The Ritz-Carlton, Key Biscayne is a large resort property of 600 rooms, lush green lawns, a private beach and a lively beach club. Guests will enjoy the 20,000-square-foot Forbes Four-Star luxury Spa, two temperature-controlled swimming pools, and a 1,200-foot golden sand beach. In addition, it has the largest tennis center of any Ritz-Carlton with 10 soft clay Hydro-courts and one hard court designed by tennis legend Cliff Drysdale. The resort is also just a few minutes from the world-class Crandon Golf Course. Travelers are also drawn to the resort for its pristine beaches and the scenic nature of Bill Baggs Cape Florida State park.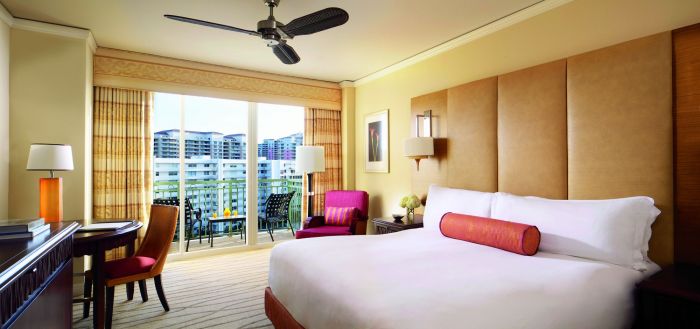 Indoors, the common areas are beautifully decorated with a light Caribbean Colonial décor. The newly-renovated rooms are designed with green pastel colors and feature high end electronics and Ritz-Carlton level amenities. Most rooms have balconies and views over the ocean or grounds. The suites are spacious with separate living and bedroom with two balconies.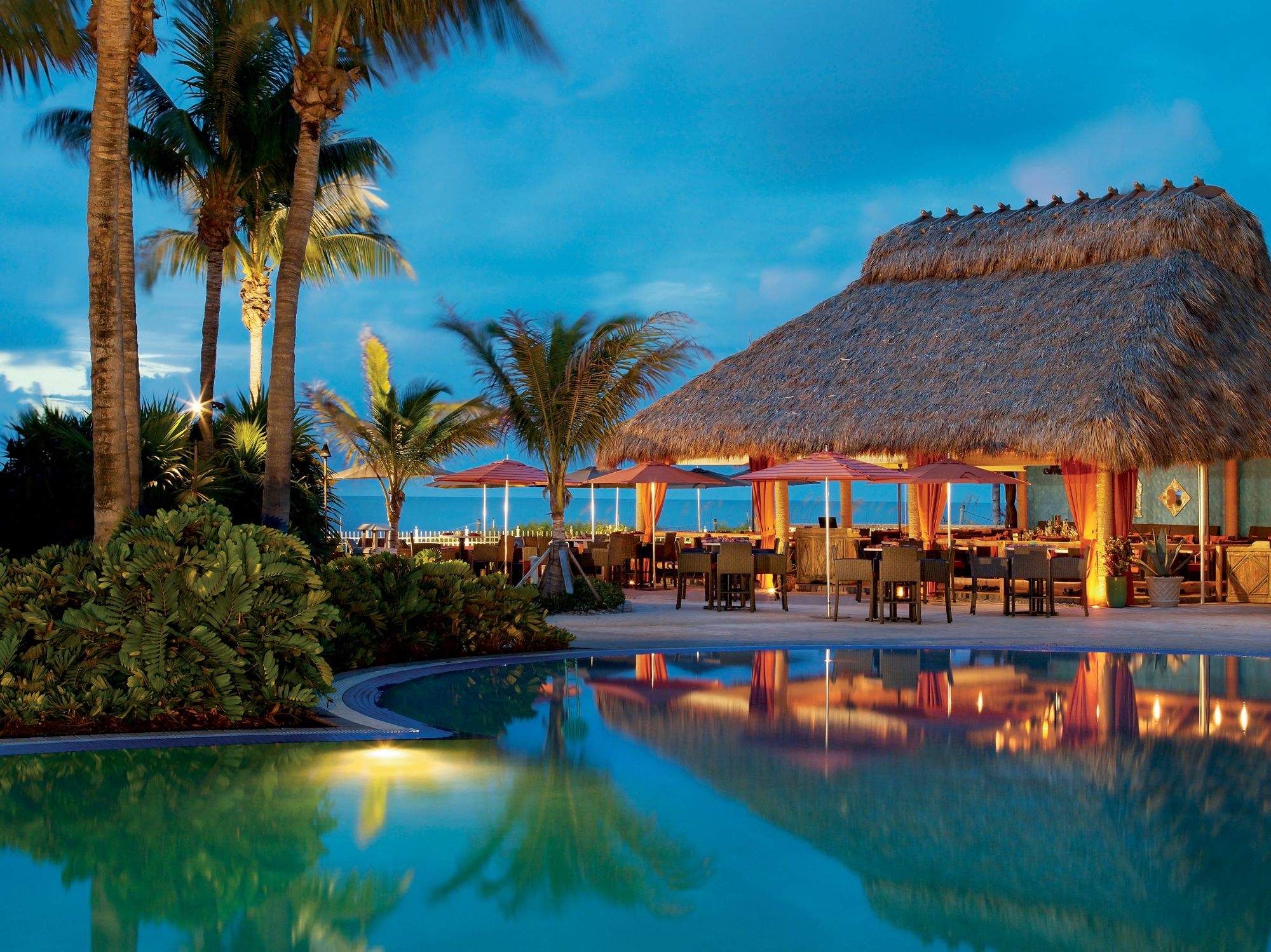 As to be expected with a Ritz-Carlton, the dining experience is exceptional. The Cantina is their standout Mexican restaurant serving authentic Mexican cuisine in a casual setting. This is not the place for a 12-course fancy meal. It's good and honest Mexican cuisine; delicious, well-prepared and presented with excellent and inspired service. The guacamole is of legend and they'll prepare it for you table side. All the dishes from the steak fajitas to their fish tacos are fabulous, with great fresh ingredients and authentic Mexican taste and preparation. It is also a beachfront restaurant with an al fresco beach scene of lounge chairs, a fire pit, and tiki torches. It's a great place to start the evening and to take in beautiful sunsets.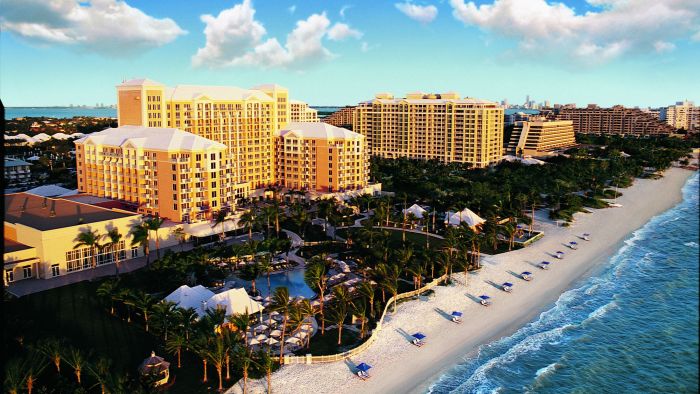 The restaurant is also known for their tequila and they have the largest offering in the area. Over a hundred tequila selections are used for their signatures cocktails or to drink neat. In fact, the Cantina has their own Tequilier (which is like a sommelier) specializing in tequila and who was trained in Mexico's Agave growing regions.
Dining at any time of the day is great. However, brunch at The Ritz-Carlton, Key Biscayne is a legendary favorite of both hotel guests and locals. There is an extensive selection of dishes from seafood to sushi. Some guests go for their famous Bloody Marys while others opt for the prosecco. The offerings seem endless with a full buffet as well as an à la carte menu to choose from. And desserts do not disappoint with ice cream, cobber and all types of sweet endings.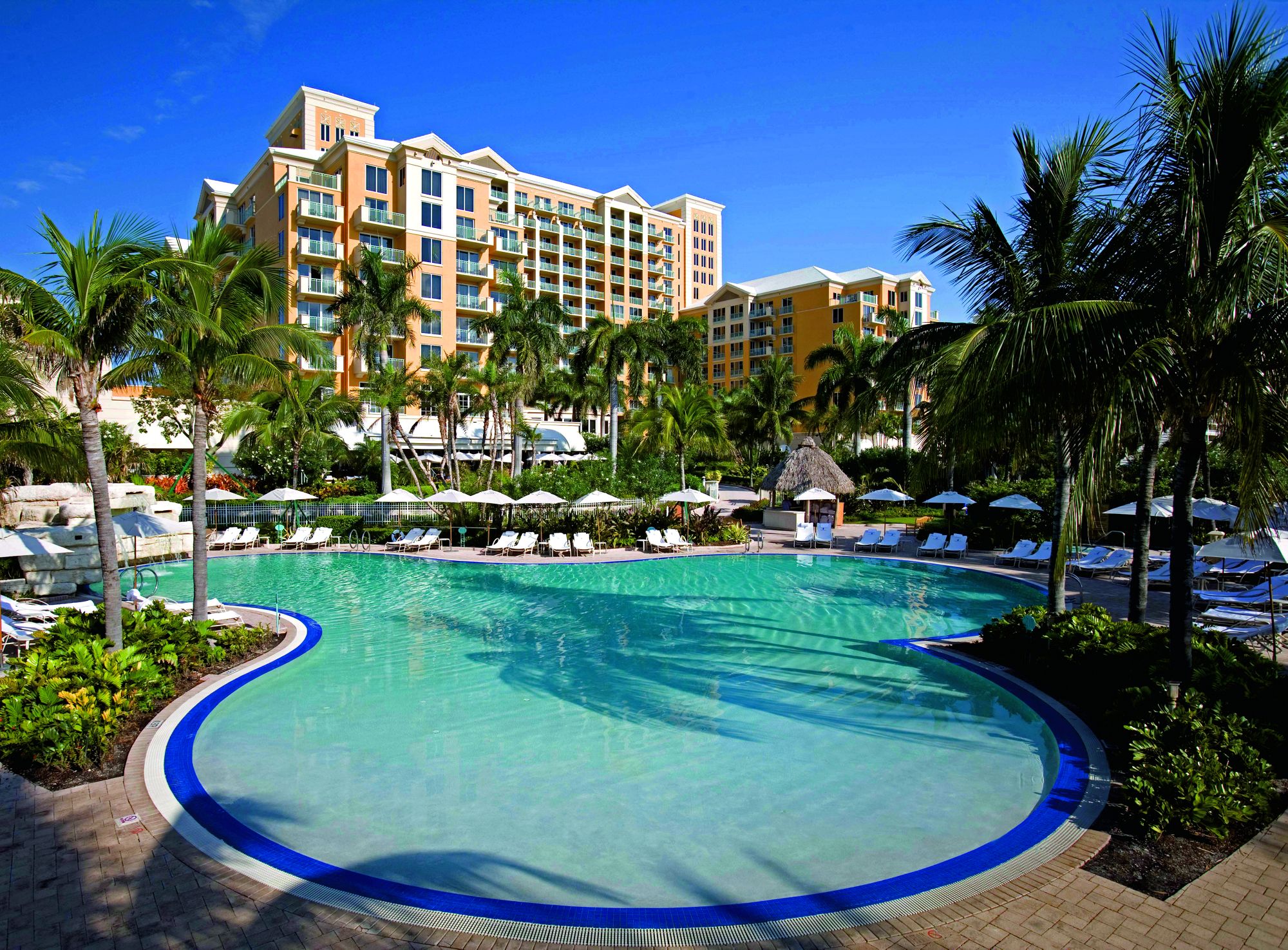 For a more low-key affair, the pool and cabana are a great place to splash around and to have a casual bite. There's a kid's pool area with slides and activities. There is also a sexy adult pool scene and beach club playing chill out vibe music as 30-, 40-, and 50-somethings sunbath in between dips in the pool. The beach scene is wonderful as well with rows of beach chairs and royal blue umbrellas stretched out along the beach, as guests take in some rays or frolic in the rolling waves.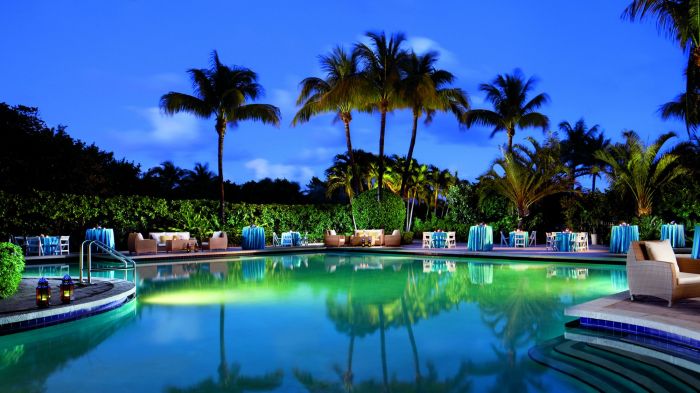 The Ritz-Carlton Key Biscayne is a great resort for active travelers where resort guests can rent a bike and explore the island and the state park which is a 15-minute bike ride away. The property is also close to a top notch course at Crandon Golf at Key Biscayne. There are a number of watersports activities as well as the Ritz-Carlton Kids club, to keep the little ones busy.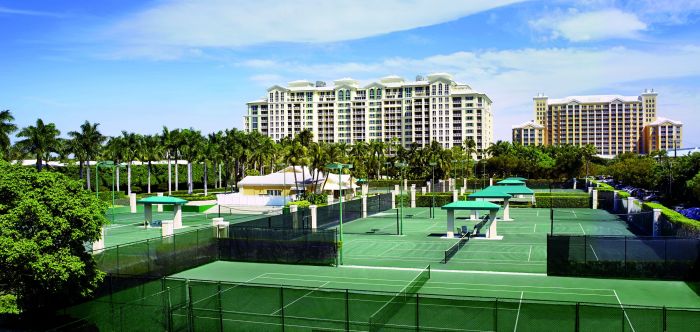 One of the stand out experiences at the resort is the Cliff Drysdale tennis center. It is a world-class facility with 20 clay courts that just happen to be the largest tennis center of any Ritz-Carlton worldwide. In fact, the Ritz-Carlton Key Biscayne was recognized as one of The 50 Greatest U.S. Tennis Resorts by Tennis magazine. Designed by tennis legend and current ESPN commentator Cliff Drysdale, the center provides tennis clinics with some of the top trainers from around the world is a great place to work on your serve or backhand.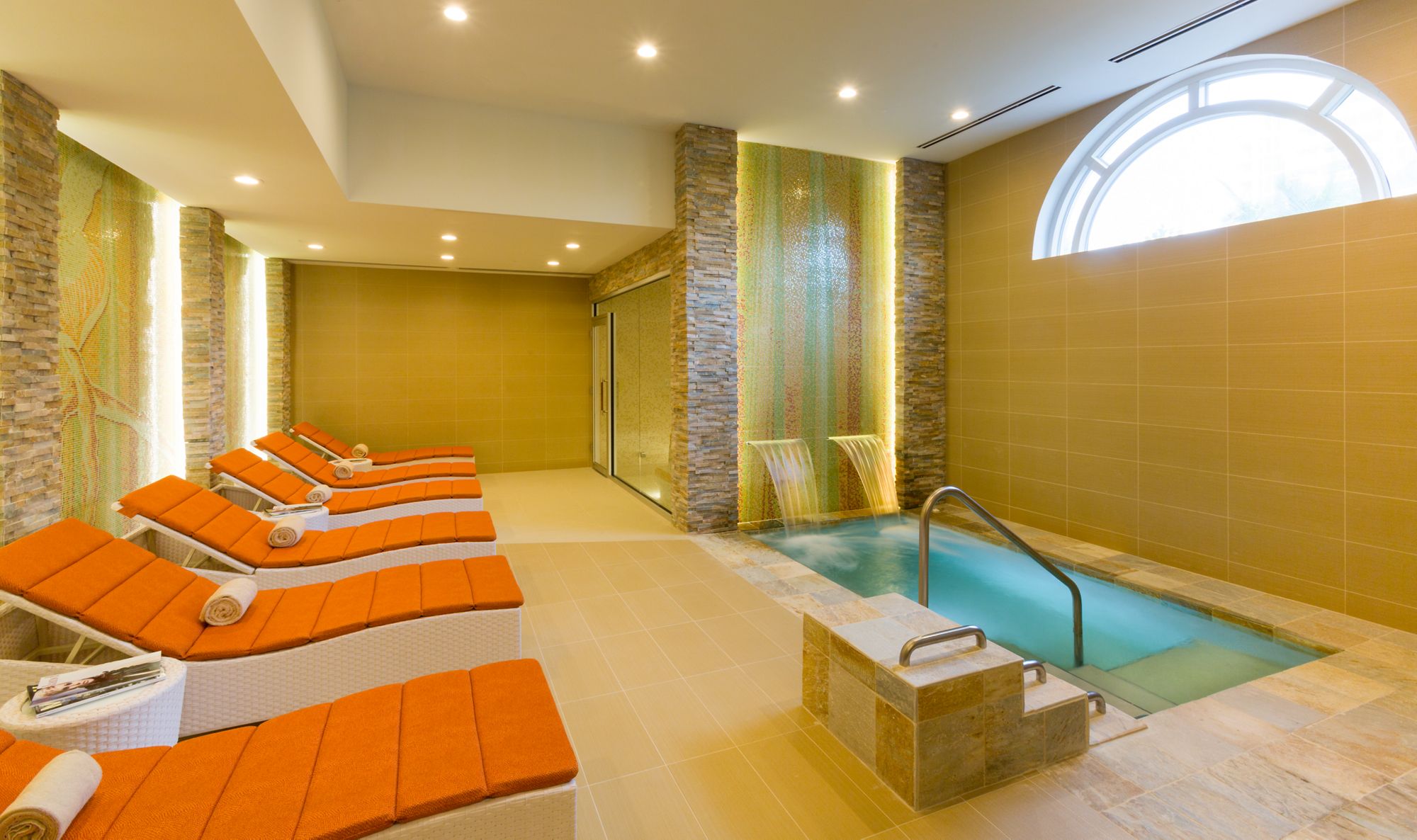 After the resort's many active pursuits, the place to take your weary body for rejuvenation is the spa. The 25,000-square-foot spa at the Ritz-Carlton is one of the top in the Miami Area. There are 21 treatment rooms with state-of-the-art services from Vichy showers to eucalyptus steam rooms, saunas, whirlpools and vitamin C infused showers. The spa's signature treatments are inspired by the history of the area's native Tequesta Indians, Florida explorers and coconut plantations. One of their signature 110-minute rituals includes a body scrub with a cactus brush, algae wrap followed by an intense oil massage leaving the skin and body refreshed and anew.
The Ritz-Carlton, Key Biscayne is the perfect holiday for tennis and golf enthusiasts, couples, families, or solo travelers. You will fall in love with the tropical island location, top-notch accommodations and amenities, fine dining and the wonderful set of outdoor and indoor pleasures.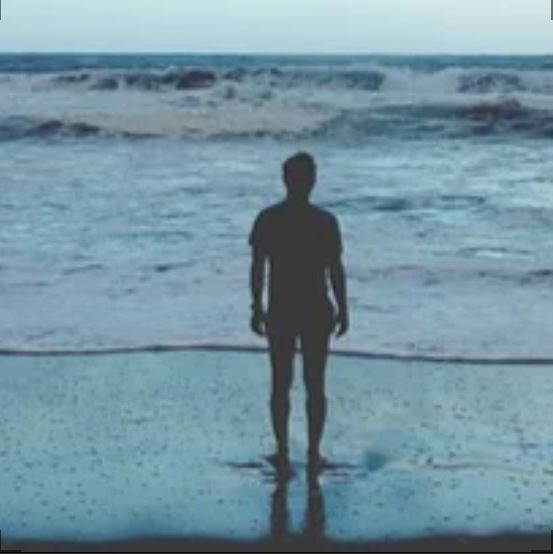 Glenn Harris
Glenn Harris is an accomplished journalist focusing on international travel, fine dining, and luxury lifestyle events. His wanderlust has taken him to over 105 countries where he is constantly straying off the beaten path uncovering new and exotic finds. He particularly enjoys seeking out lesser known travel gems and places to stay, dine, or experiences to capture. ...(Read More)