By Paige Rosenthal Aug. 10th, 2017
Miami's most flavorful season has just begun, as Miami Spice celebrates decadent bites and brews from more than 240 of Miami's best restaurants—a record number of venues for Miami foodies' favorite time of year. The lineup is full of nearly every cuisine imaginable, and the $39 pre-fixe dinner menus will keep you guilt-free as you hop from one haute hotspot to the next. While you begin planning your next two months of socially-acceptable gluttony, be sure to fit these top-notch venues into the mix.
Start off your season dining in the treetops with Asian fusion like only Komodo can offer. Miami Spice is the perfect time to grab a seat in the 17,000-square-foot stylish, indoor-outdoor eatery. The deep warm colors swept with rich, gold finishes and dazzling lights make for a grand, yet seemingly intimate experience. Dine with a view from above, nestled in the outdoor suspended terraces, or cozy up in the restaurant's enormous booth-style seating. The seasonal menu is packed with signature flavors. Appetizers include the Curried Shrimp, with ginger, lime, cilantro, black bean powder, the Wagyu Beef Dumplings, or the Salmon Truffle Honey, topped with shaved truffle. For mains, indulge in a Tuna & Toro Roll, Pan-Seared Branzino, or a twist on traditional with Wild Mushroom Lo Mein, topped with sake cream and parmesean. A standout on the dessert menu is the Komodo Baked Alaska, with key lime yuzu ice cream, orange chiffon cake, graham cracker
The newly opened sister restaurant to Mignonette Downtown, the uptown restaurant transformed a 1980s aluminum-sided diner into the swanky oyster bar that has captivated North Miami Beach. Daniel Serfer's third haute eatery in Miami serves up fresh seafood either plain or fancy, with oysters as its bread and butter. The restaurant places down-home luxurious at its epicenter, and the Miami Spice menu is just that and a treat for seafood lovers. Warm up your palette with a half dozen oysters or, at the opposite end of the spectrum, lamb meatballs. Then, move on to Faroe Island Salmon or Lamb Chops with savory zucchini-gruyere gratin, to name a few. The dessert section is thrilling: Bread Pudding with butterscotch, heath bar and cayenne whipped cream, or Valrhona chocolate cake paired with ice cold milk.
There are few Miami staples that rival The Forge. Step into the sumptuous room and instantly feel like Frank Sinatra or Judy Garland, just a couple of the restaurant's history of star-studded patrons. The intrigue is palpable, with opulent décor that attracts Miami Beach's trendiest diners. For Miami Spice, The Forge is returning with its weekly rotating three-course menu, so here is just a taste. Indulge in an appetizer of Wild Mushroom Ravioli with goat cheese, green asparagus, or, for lighter fare, Heirloom Tomato Gazpacho with avocado and King Crab. Mains include a Petite Filet Mignon with roasted red bliss potatoes, bell peppers, and chimichurri, or Canadian Salmon Au Poivre with creamed spinach and red wine sauce. Send yourself over the edge with sinful Chocolate Lava Cake with cookies and cream and Oreo crumble, or Mango Panna Cotta with toasted coconut and mixed berry coulis.
The acclaimed Manhattan steakhouse's outpost in Miami is set in the glittering Art Deco district of South Beach. Its stripped-down, warm and textured details pay tribute to the original Art Deco design of the Bancroft Hotel. The relaxed, yet upscale atmosphere paired with a classic butcher-style menu have made it a go-to for meat lovers across Miami. Quality Meats' Miami Spice menu is a diverse set with starter options from Charred Peach Salad, with farro, thai basil and a meyer lemon vinaigrette, to a Seafood Charcuterie Platter, with smoked salmon rillette, ora king salmon gravlax, octopus terrine and scallop mortadella. Last year's hit, House Cured Slab Bacon, also makes a reappearance on this year's starters menu, served with jalapeno jelly and peanut butter. The entrée list continues to surprise with Wagyu Brisket "Pastrami" on local legend Zak the Baker's rye bread, Jerked Braised Lamb Leg, and a Grilled 10-ounce Bavette with cured orange salad, charred sweet potatoes and chimichurri. The sweet side of the menu include a Red Velvet Dressed up Scoop and a Burnt Marshmallow Dressed up Scoop, among others. If you haven't spent a night at Quality Meats, Miami Spice is the ideal opportunity. The menu curates a taste of the best of what the restaurant has to offer while experimenting with unique flavor pairings to satisfy the adventurous palette.
Juvia's rooftop view is one of the best in the city, as you overlook Miami's sprawling skyline, straight to the horizon. A clear, unobstructed panorama coupled with light bites and creative cocktails mix for a memorable dinner. In its second year with Miami Spice, Juvia is offering a light and flavorful menu with items like Rock Shrimp Acevichado, with aji amarillo aioli, leche de tigre, crispy capers, and Perilla Leaves with grilled short ribs, sushi rice, pickled onions. For a main course, opt for the Short Ribs or Arroz con Pato, a French-inspired take on the classic with duck confit, cilantro rice and pickled veggies. The finishing touch comes with the Fig Panna Cotta or Pistachio Pain de Genes, a sweet French almond cake.
Myles Chefetz's most recent addition to the prime trifecta, Prime Fish, offers a menu with the charm of a local fish joint and the quality of an upscale eatery. Of course, patrons expect to be wowed at any prime restaurant, but where Prime Fish differs from its siblings Prime Italian and Prime 112 is in its hearty seafood menu. Dive into a bowl of Lobster Bisque, Ceviche Misto or a "Little POKE" Hawaiian Big Eye Tuna to start, and then savor the bold Alaskan King Crab Lasagna, Wok Charred Wild King Salmon, Crispy Curried Branzino, or Swordfish Schnitzel. The dessert introduces one of my personal favorites, Fried Oreos, along with House-Made Ice Cream and Chocolate Pudding S'mores.
Hakkasan Miami is the restaurant heard round the world, with its dishes and atmosphere customized with nods to local design and ingredients, highlighting the best of Miami. Set in the historic Fontainebleau hotel, Hakkasan's teak walls and turquoise hues pay tribute to the sea and sand of the Magic City. The restaurant's Miami Spice menu is simplistic and flavorful, making choices easier with fewer options. The sole appetizer this year is a Green Salad with crispy taro in plum dressing. While it may seem mild compared to other outrageous Miami Spice starters, it's to start you off light so there's plenty of room for the main course. Mains include a buttery steamed flounder with a black bean sauce, a garlicky Stir-Fry Baby Pak Choi, and Chicken Fried Rice accented with a salted egg. The dessert is a light finish with Mango Custard with grapefruit, calamansi and coconut, or Chocolate Mousse service with cashews and passionfruit.
Michael Beltran has certainly made a name for himself over the last several years in Miami, and the chef's creativity is apparent in his brainchild, Ariete's artful farmhouse fare. After working in some of Miami's best kitchens for powerhouses like Michael Schwartz and Norman Van Aken, Beltran's prowess in the kitchen created an adventurous dining experience, and his Miami Spice menu this year is no different. Start with Wood Grilled Octopus with "abuela's" black beans and bottarga, or the Yucca in Vinaigrette, served with colatura and crème fraiche. Entrées like Oxtail Bourguignon, with bone marrow potatoes and grilled mushrooms, and Arroz con Pollo, with quail and piquillos, are refreshingly inventive. The dessert menu sides with the traditional, Tres Leches with Rum and Marshmallow and Buñuelos with rosemary and dark chocolate.
The modern-American cuisine at The Restaurant at The Raleigh Hotel Miami Beach pays tribute to the rich history of its art deco surroundings. The restaurant's patio seating, situated below a sprawling Sea Grape Tree, is the perfect space for candlelit dining. Looking out onto the hotel's pool area gives you a vacation mindset as you sink your teeth into a hearty menu. Wet your palate with Tuna Poke, Sweet & Sour Pork Belly or the Jumbo Lump Crab Cake and then proceed to a salivation-worthy Wagyu Burger, with foie gras mousse, port braised onions and truffle jus, or the Grilled Yellowtail Snapper, with braised kale, brown butter pine nuts and pickled grapes, something I had never seen before. Finish the meal with a traditional key lime pie set atop tropical chutney and Chantilly cream.
This Miami Beach outpost is the second location of Buckhead Life's oceanic oasis, joining the restaurant group's lineup in locations like Atlanta, Boca Raton, and Fort Lauderdale. The restaurant's mantra is simple: 48 hours from dock to plate. This will be its first year participating in Miami Spice, and the menu is filled with fresh and delicately prepared seafood. Begin with Lobster Bisque, All Jumbo Lump Crab Cake or Jumbo Gulf Shrimp served simply on ice. The entrées list shows that Lobster Bar Sea Grille is here to impress. Choose from a Whole Grilled European Fish, a Salmon Filet or, a restaurant specialty, the Whole Nova Scotia "Lobster Stuffed Lobster." Fortunately for non-seafood lovers, the meat is prime with Twin Beef Tenderloin Medallions or a USDA Prime New York Strip. From firsthand experience, the lobster is certainly their forte.
This year's Miami Spice will certainly delight even the most discerning foodies. So, grab a group and begin planning your tour-du-spice. For the full breakdown on every participating Miami Spice restaurant and the full menus, visit www.miamiandbeaches.com.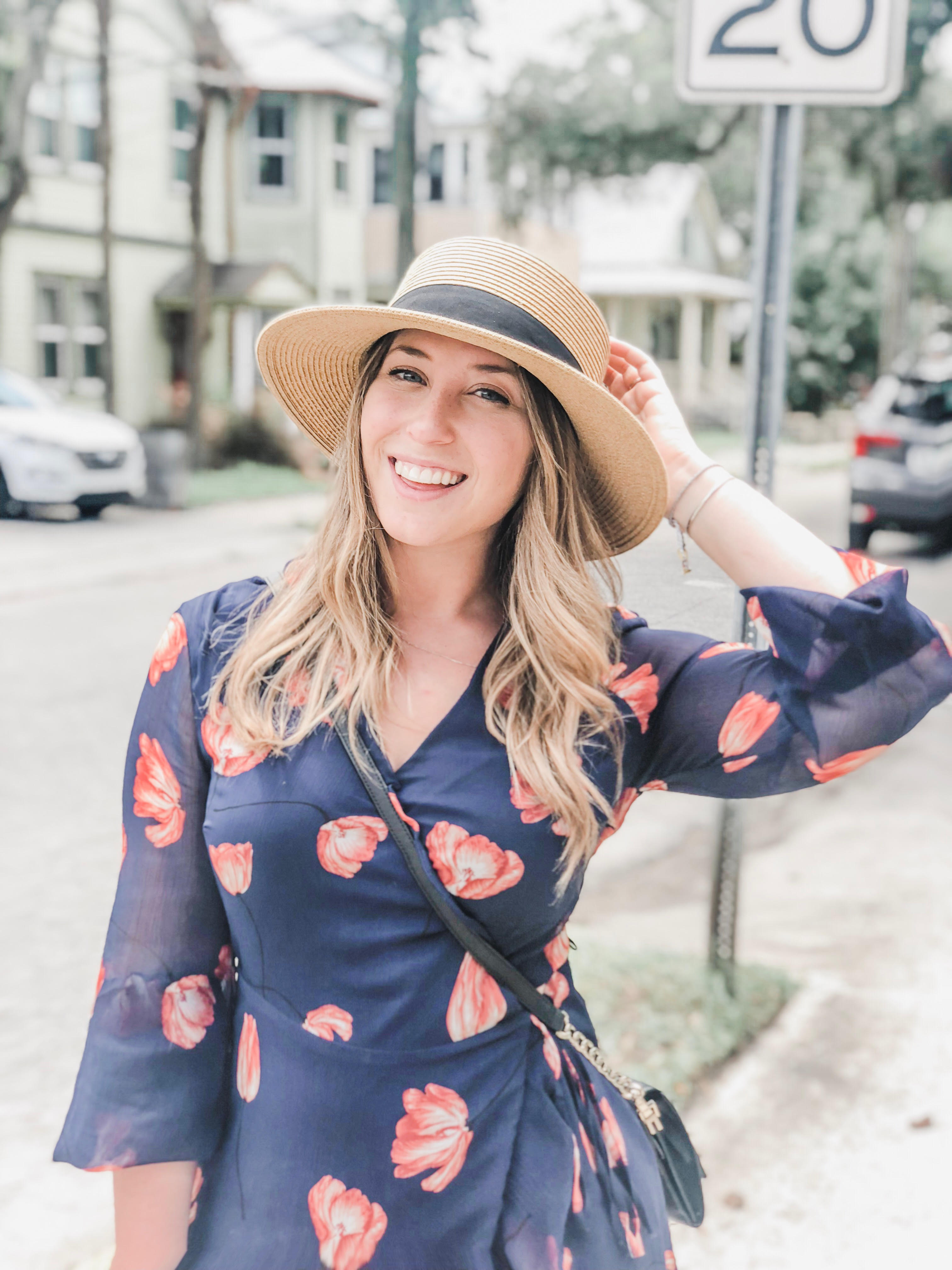 Paige Rosenthal
Paige Rosenthal is a freelance writer and proud born-and-bred Miamian with a thirst for food, travel and culture. She covers travel, food, lifestyle, beauty, and wellness. You can follow her @paigerosenthal. ...(Read More)