By Larraine Sep. 12th, 2018
Larraine Stacey
Miami's South Beach is the ultimate scene for luxury dining. New on the scene and stealing the show is the Mira Five Stars. The ritzy restaurant has spared no expense in décor, service and food. Expect to see celebrities and millionaires sitting alongside everyday people. It's the perfect spot for romantic outings, anniversaries and special occasions.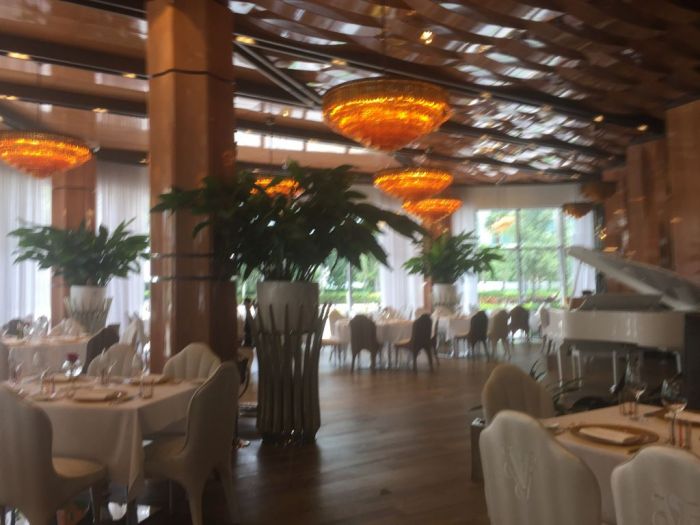 Larraine Stacey
The Décor
Mira Five Stars décor is breathtaking. First thing I noticed was the incredible Murano glass chandeliers throughout the restaurant. We sat next to a vertical "living" wall with floor to ceiling greenery. And the chairs were white suede with monograms on the back. Rare limestone floors simulate driftwood, two-story high ceilings covered in lacquered wood, and floor to ceiling windows all around. In the center, a stage holds a white baby grand piano for music to accompany dinner. Imported marble is everywhere, even in the bathrooms.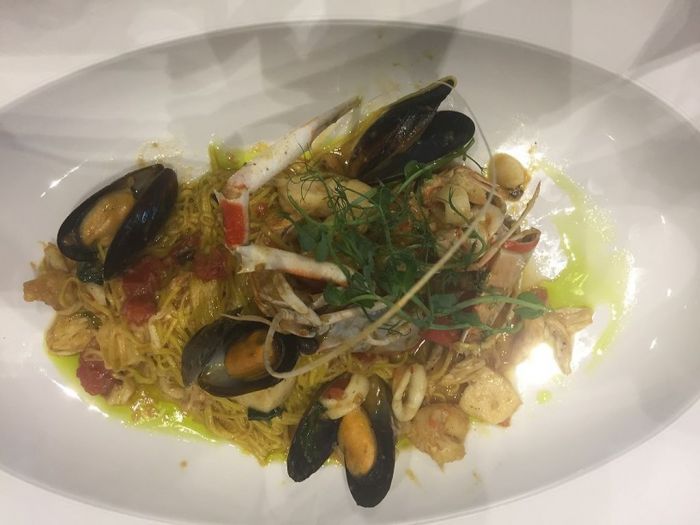 Larraine Stacey
The Food
The food is just as amazing as the atmosphere. The Mediterranean style menu includes classic Italian favorites and new contemporary fare. Choices include items like Octopus with roasted artichokes, Dover Sole Parmigiano, Beef Filet Chateaubriand, Lobster Pasta, and Black Crab Ravioli.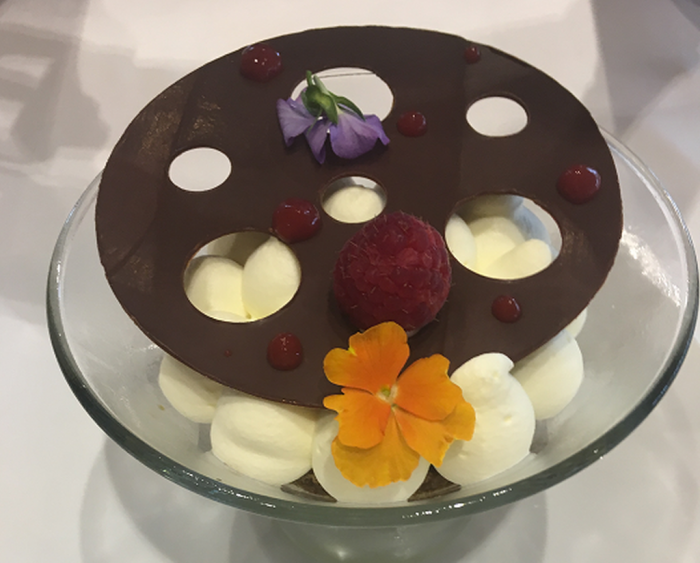 Larraine Stacey
Everything is created to the exquisite taste of Executive Chef Mirko Caldino, from Liguria, who formerly worked at Putin's dacha outside of Moscow and was a favorite of the richest man in Moscow.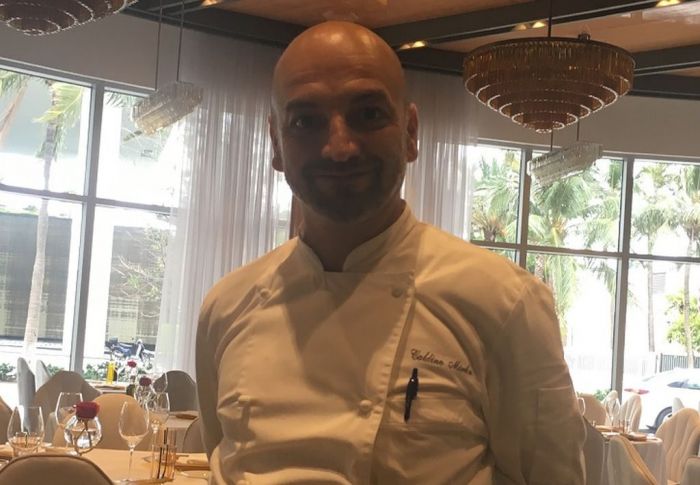 Larraine Stacey
Chef Mirko Caldino
As you might expect, this kind of quality comes at a price. But it is not just for the ultra-rich. Mira Five Stars is also offering lunch and a dinner prix fixe menu giving diners both quality and value.
Mira Five Stars is located at 801 S. Pointe Drive, Miami Beach. Mira is open Sunday through Thursday from 12:00 – 3:00 p.m. and 6:00 – 11:00 p.m. Friday and Saturday hours are 12:00 – 3:00 p.m. and 6:00 – 12:00 a.m.