By Adria Greenhauff Jul. 22nd, 2019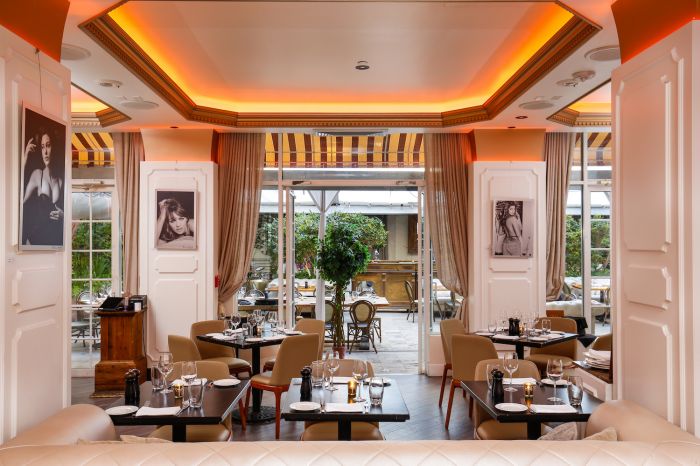 Villa Azur
Nestled on a quiet side street in the heart of Miami's vibrant South Beach sits a simple three-story Mediterranean-style building with red ceramic roof tiles and striped awnings to match. It's a breath from all the trendy surrounding art deco architecture yet could easily go unnoticed if you weren't looking out for it.
Walk through the double French doors on the ground floor, however, and the wow-factor hits another level. Welcome to Villa Azur, a France-inspired restaurant and lounge, and one of this Miami native's new favorite spots for luxury dining in the Magic City.
From the expansive windows and grand piano in the foyer to the plush and richly detailed furniture, this place exudes European elegance. The restaurant's co-founder Michael Martin is a native of northern France so it comes as no surprise the vibe here is on point.
What's even more of a treat: the delicious, authentically French-inspired menu that if had to be described in one word would be fresh. In fact, the restaurant recently released several brand-new menu items to celebrate its seventh anniversary.
Before I take you through my culinary journey at Villa Azur, it's worth mentioning that the bar here is an experience in itself. If time permits, I highly recommend grabbing a cocktail before dinner and taking in the views of the restaurant's lush interior courtyard.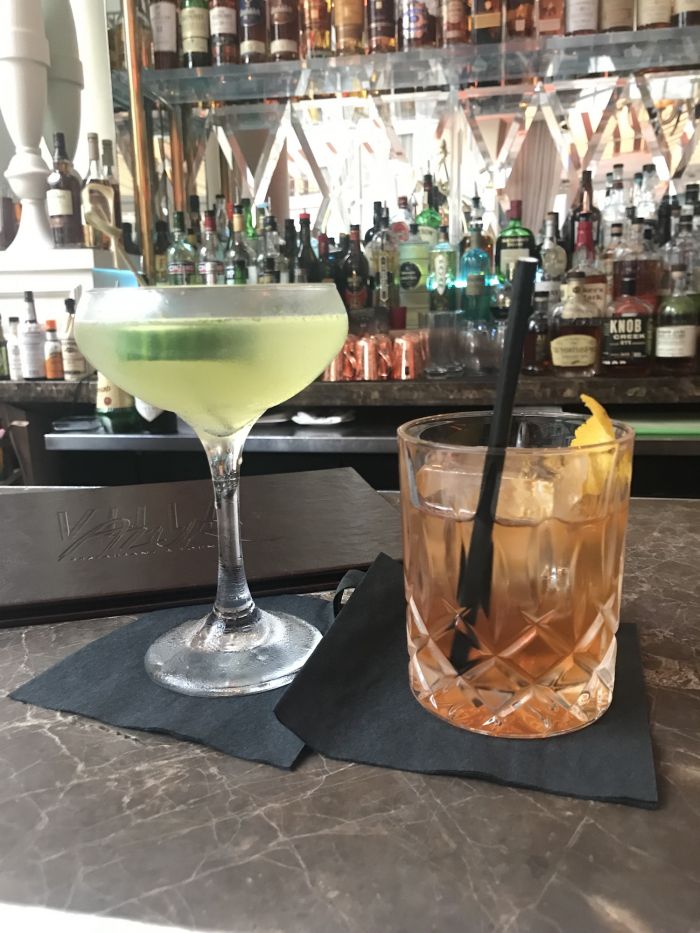 Adria Valdes Greenhauff
At the Bar
Vodka lovers should try the St. Barth, made with Beluga cucumber-infused vodka, Pavan liquor, lime juice, mint and fresh cucumber. If whiskey is more your style, go for the Old Fashioned, made with Bullet rye, amaro, orange bitters and demerara syrup.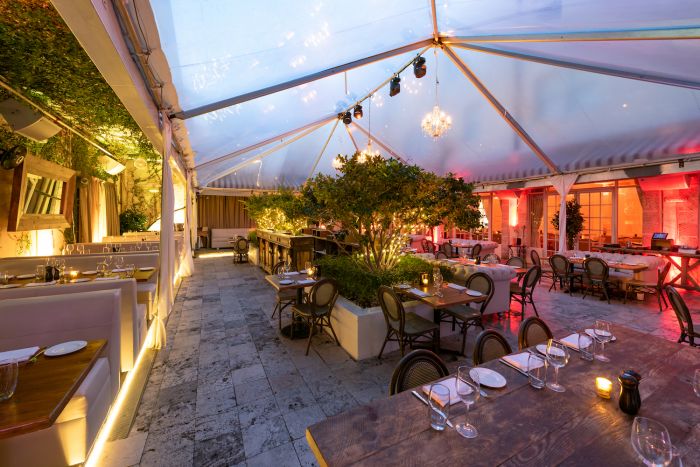 Villa Azur
Elegant Outdoor Dining
It was now time for dinner. My husband and I chose a table on the terrace, though if you happen to visit during one of Miami's sweltering summer evenings, the indoor dining area is just as beautiful.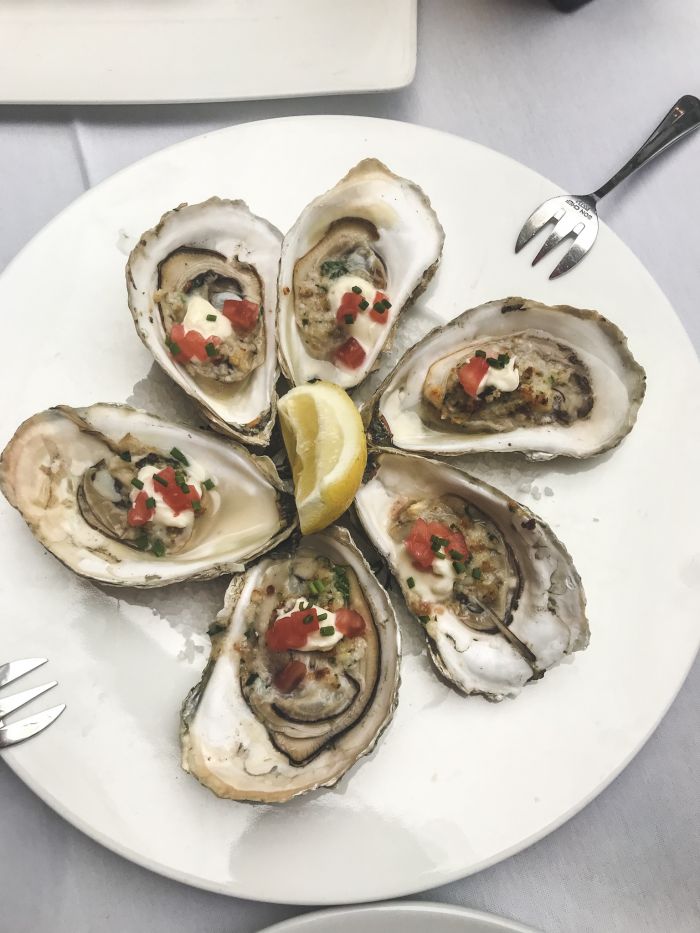 Adria Valdes Greenhauff
Determined to get the full-on experience, we decided to start with a selection from the raw bar. Our waiter recommended the ½ Dozen Oysters, served with cocktail sauce, mignonette and tabasco.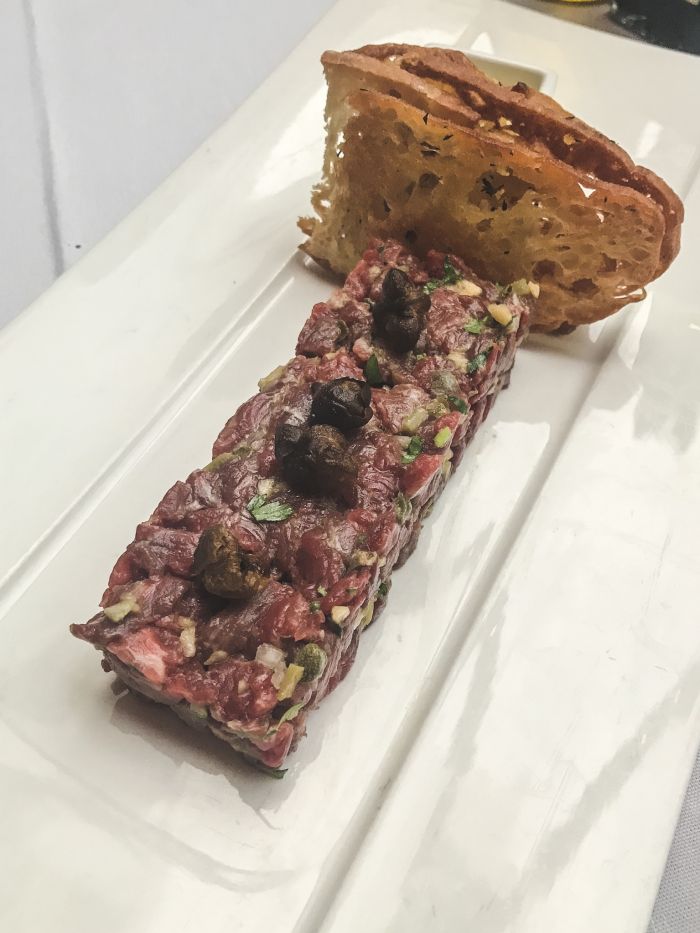 Adria Valdes Greenhauff
Then we explored the appetizers, ultimately going with an order of Beef Carpaccio topped with black garlic aioli, fried capers, parmesan and arugula. We also tried a special shrimp dish available that evening, consisting of grilled shrimp and spinach in a cream sauce, topped with pine nuts.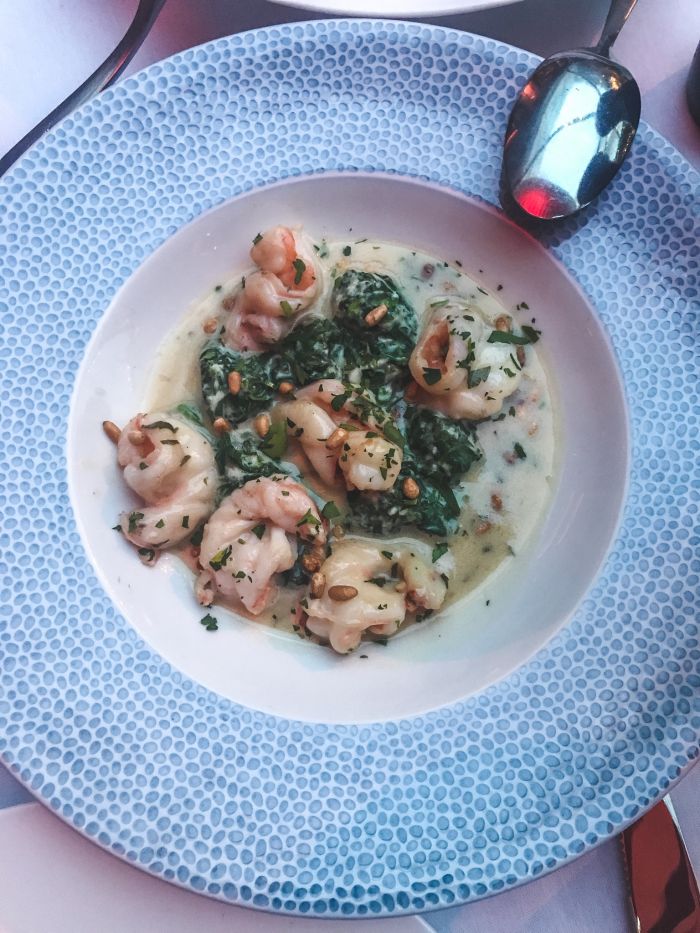 Adria Valdes Greenhauff
For our main courses, we shared an order of Beef Tenderloin topped with mushroom and forwent side dishes for an order of the ravioli topped with shaved black truffle – by far, my favorite dish of the night, which also paired very well with a glass of 2018 Chablis Domaine Seguinot-Bordet.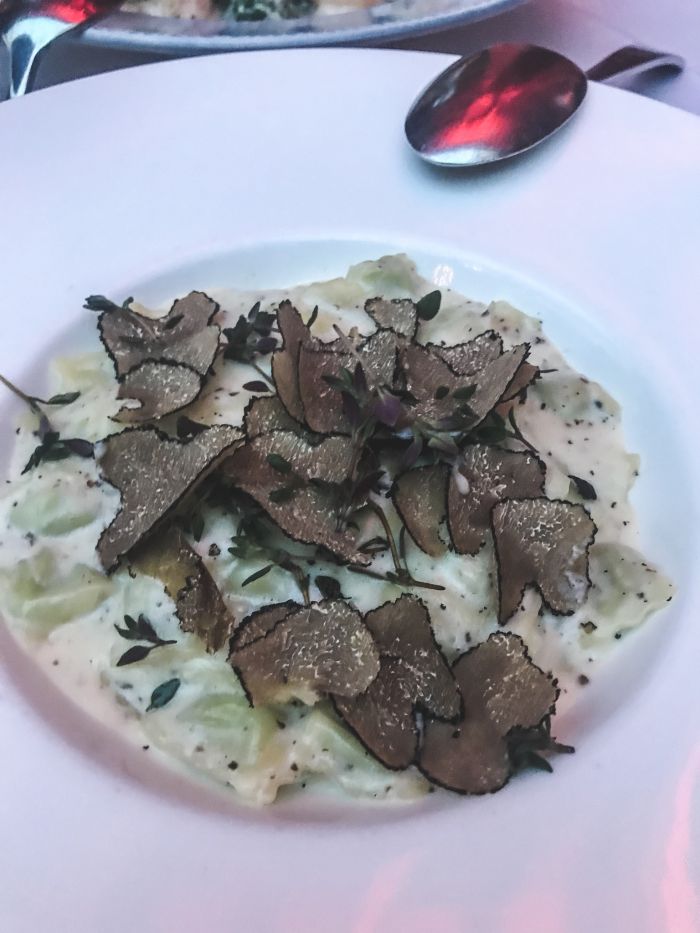 Adria Valdes Greenhauff
With just enough room for dessert, we tried the Sweet Mignardise Platter, which brings mini versions of the chef's recommend desserts. The standout: Blonde Panna Cotta all the way.
Other items on Villa Azur's new menu include a Striped Bass Crudo with lychee, lime juice, passion fruit, radish and pop rocks; a 7 oz. Poached Octopus marinated in basil oil and garlic, white bean purée, served with a fregola salad mixed with tomatoes, olives, capers, shallots, herbs and olive oil and garlic chips; a Cauliflower "Crab" Cake with kadaifi and avocado remoulade; and Smoking Pekin Duck, with orange Bullet bourbon au jus and coriander.
Villa Azur is open Monday-Wednesday, 6:30 p.m. to midnight and Thursday-Saturday, 6:30 p.m. to 2 a.m. The restaurant is closed on Sundays.
Visit our Miami City Guide for more fine dining options.
Adria Greenhauff
Adria is a freelance food and lifestyle writer based in Miami, FL. Her work has appeared in Recommend magazine, Vivala.com, Foodable.TV, The List, Mashed, The Quench and Hunker, among others. When she's not trying out the city's newest restaurants and cocktail bars, you can usually find her experimenting in her own kitchen or binge-watching the latest Netflix crime documentary with her husband...(Read More)