By Adria Greenhauff Feb. 8th, 2020
Photo courtesy of Seawell Fish N' Oyster Bar
Miami and excellent seafood go hand-in-hand. And that idea cannot be more apparent than at Seawell Fish N' Oyster Bar, a new Coastal American sea fare restaurant concept in Miami Beach's vibrant North of Fifth neighborhood.
Located adjacent to the Kimpton Angler Hotel, a beautifully restored 1930s Art Deco building once visited by American icons like Ernest Hemingway, Seawell is a picture of laid back opulence. The 1,695-square-foot indoor/outdoor space is accented with nautical ropes and soft leathers that set a warm and neutral tone. The back patio, also known as the Mermaid Lounge, is set amidst lush greenery and twinkling string lights, perfect for dining al fresco during Miami's mild winter nights.
The culinary mind behind Seawell is Executive Chef Julian Garriga, who brings over a decade of experience in South Florida and a deep appreciation for the area's local flavors. The restaurant serves up a mouthwatering menu of coastal fare, raw bar favorites like oysters and scallops, fresh fish and shellfish accompanied by a creative craft cocktail selection.
"When guests visit, we want to give them a true taste of American sea fare with a unique Miami twist," said Garriga. If he had to choose one thing on the menu, Garriga said, "Definitely the Baked Oysters Bingo!"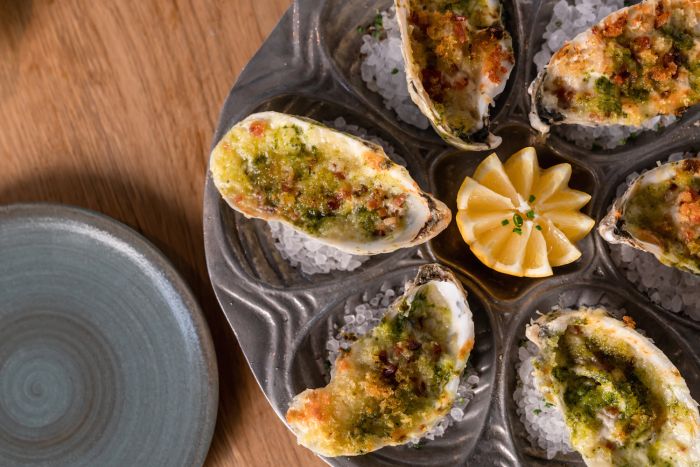 Photo courtesy of Seawell Fish N' Oyster Bar
After trying the dish for myself on a recent visit, I'd say I have to agree. It's a generous platter of large oysters smothered in parmesan and fontina cheese, topped with crunchy bits of tasso ham, scallions, and herbs. Other menu standouts include the Crabby Patty appetizer, the restaurant's take on the classic crab cake, served with green apple, watercress, and a citrus vinaigrette; the Shellfish Pot, a steamy and flavorful combination of lobster, clams, mussels smoked sausage, potatoes and corn; and the Charred Broccoli with Calabrian chili pesto and Marcona almonds.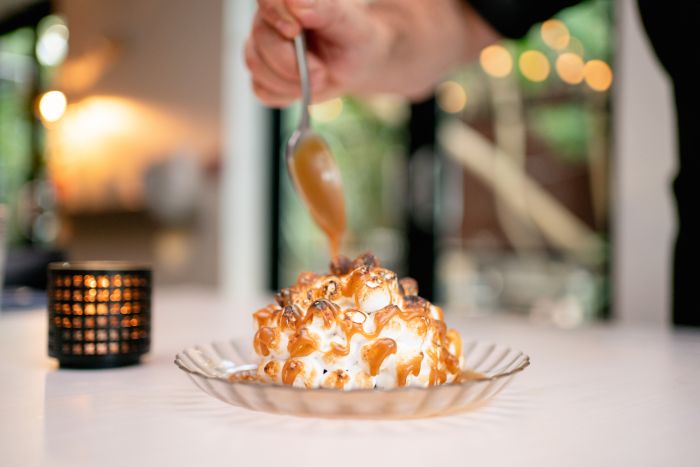 Photo courtesy of Seawell Fish N' Oyster Bar
For dessert, I'd go with the Whoopie Pie Alaska, a moist chocolate cake, toasted marshmallow, and toffee.
"I think South Beach needs an unpretentious, reasonably priced seafood neighborhood joint," said Garriga. "I hope that's us."
Seawell Fish N' Oyster Bar is open for dinner seven days a week from 6 p.m. to 10 p.m., Sunday through Thursday; and until 11 p.m on Friday and Saturday. Weekend brunch is offered from 7 a.m. to 3 p.m. For more information, visit eawellmiami.com.
Adria Greenhauff
Adria is a freelance food and lifestyle writer based in Miami, FL. Her work has appeared in Travel + Leisure, Food & Wine, Foodable.TV, Hunker and Recommend.com, among others. When she's not trying out the city's newest restaurants and cocktail bars, you can usually find her experimenting in her own kitchen or binge-watching the latest Netflix crime documentary. She also hosts and produces the...(Read More)