By Glenn Harris Jul. 26th, 2017 | Updated Sep. 1st, 2019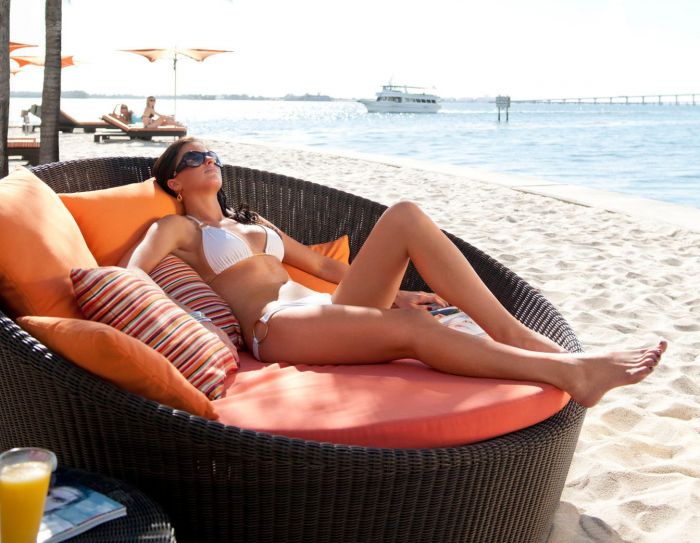 Photos Credit: Mandarin Oriental, Miami
Miami is a vibrant city known for its amazing beaches, night life and acclaimed art scene. In the center of it all is Miami's Brickell Key, the banking center of Latin America and home to a number of upscale condo buildings. That's also where you'll find the Mandarin Oriental, Miami, a haven of solitude and a world away from Miami's manic and frantic pace.
The hotel is located on a petite island, separating it from the bustling downtown area. Everything is relatively close by, including South Beach, the Design District, Wynwood Arts Districts and Coconut Grove. As you enter the hotel, the wide open spaces are impressive with vaulted ceilings and curious art sculptures at every turn. It's the Mandarin Oriental, so the hotel experience is a fusion of Asian tradition and Miami culture. The staff don Chinese inspired attire yet in contrast, the building's design and décor has strong Art Deco and Latin American influences.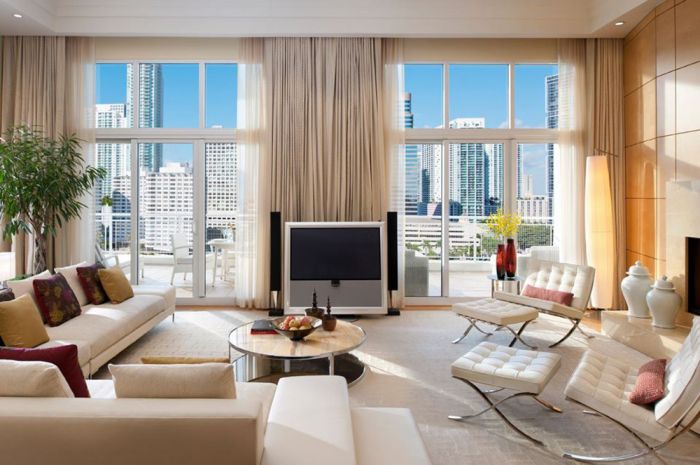 The rooms are spacious and perfect for a few days in Miami. The Junior Bayview Suite is is over 500 square feet with a tasteful décor, contemporary art, and comfortable sitting area. The bathrooms feature yellow marble with separate bath and shower, and a window space into the living area. The balcony is where you'll definitely spend time watching the boats come and go, as well as the Biscayne Bay skyline across the waterway.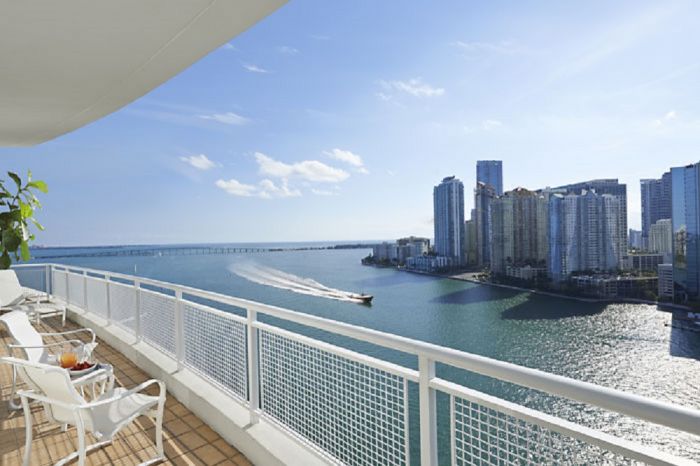 If you want to live a little larger, the Mandarin Presidential Suite is 2000 square feet decorated with pops of orange and gold with exquisite artwork and curios in each room. The suites are excellent for entertaining a few close friends especially with the large wrap-around balcony overlooking the Miami skyline. There's a full kitchen and marble bar as well as all of the kitchen amenities needed for a social affair. An equally impressive large king master bedroom and elegant bathroom offers a freestanding bathtub and rainforest shower.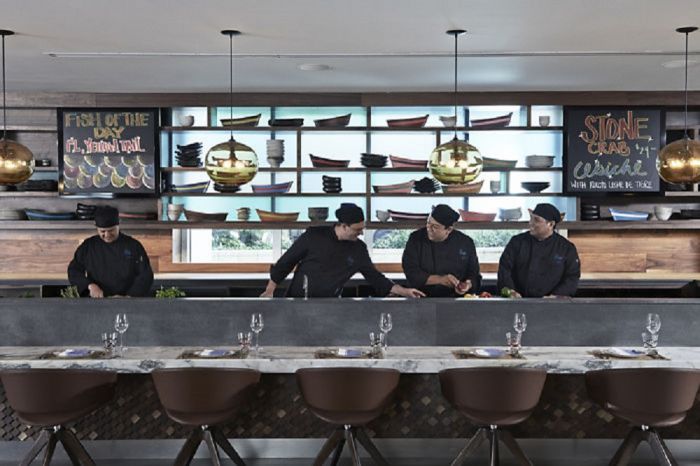 There are several dining options at the Mandarin Oriental, Miami. Their signature restaurant, La Mar, is renowned within the Miami dining scene as being among the top restaurants in the area. This gastric adventure was created by chef Gaston Acurio, who has created a deliciously unusual fusion of Asian, novo-Andean, and Peruvian culinary traditions. Must-have dishes are the ceviche, grilled octopus with chimichurri or the quinoa salad prepared for you at your table. You'll also want to indulge in their tasty signature Pisco sour cocktails. The ambiance is what you'd expect in a bistro in the South of France, with waterfront dining under the large canvas umbrellas. Inside is chic, with an open kitchen and a lively bar and lounge. It's a happening scene where Miami's sexy crowd comes for good times with friends before hitting the town for another Miami late night. The DJ plays a great mix of Latin, house, and classics to keep your feet tapping, but not so intrusive that you cannot have a conversation.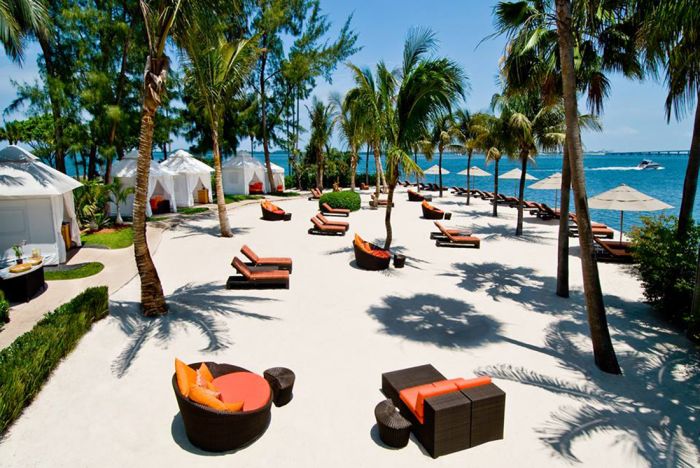 Of course outdoors is where to go to enjoy Miami's great weather and year round sunshine and the Mandarin Oriental's pool scene is lively with plenty of lounge chairs and cocktails. The property is also set on a park-like area of the island, so there are soft grass lawns to stroll around barefoot and take in the views of the bay and boats jetting by; large outdoor sculptures are strewn around the property to discover. There is a sandy beach made for gazing at the water, while lazing about in cabanas or taking some sun under the palm trees. The hotel is pet and family friendly so you'll see guests walking their small pooches and families with strollers out for a little sunshine.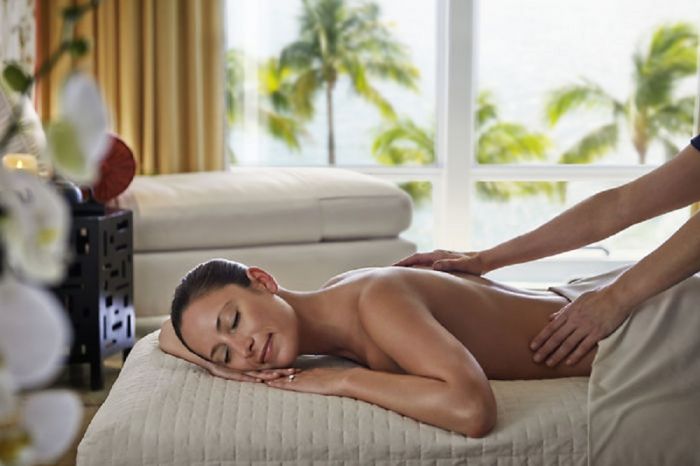 Lastly, Mandarin Oriental is a chain known for their comprehensive wellness programs and the Miami property does not disappoint. The hotel boasts a 15,000 square foot spa with 18 treatment rooms and six VIP suites. There's also fully equipped fitness center with personal trainers as well as yoga and Pilates classes.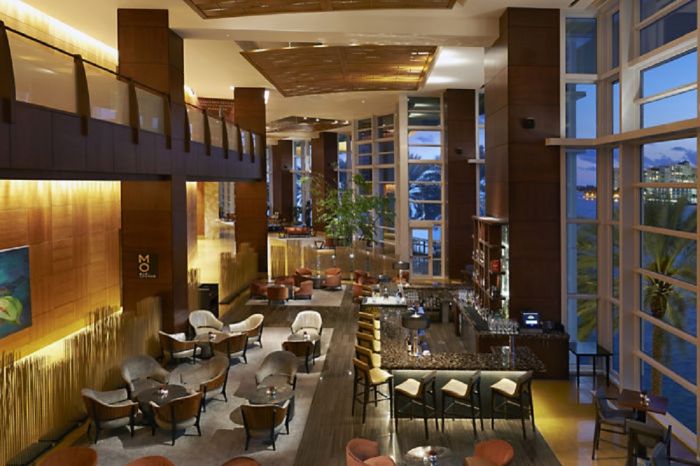 Miami is one of the top destinations in the world. From an exquisite arts and culinary scene to its amazing beaches and nightlife, Miami has a bit of everything. And the place where you can set off to enjoy all the city has to offer is the Mandarin Oriental.
Glenn Harris
Glenn Harris is an accomplished journalist focusing on international travel, fine dining, and luxury lifestyle events. His wanderlust has taken him to over 105 countries where he is constantly straying off the beaten path uncovering new and exotic finds. He particularly enjoys seeking out lesser known travel gems and places to stay, dine, or experiences to capture. ...(Read More)