By Megan O'Brien Nov. 1st, 2021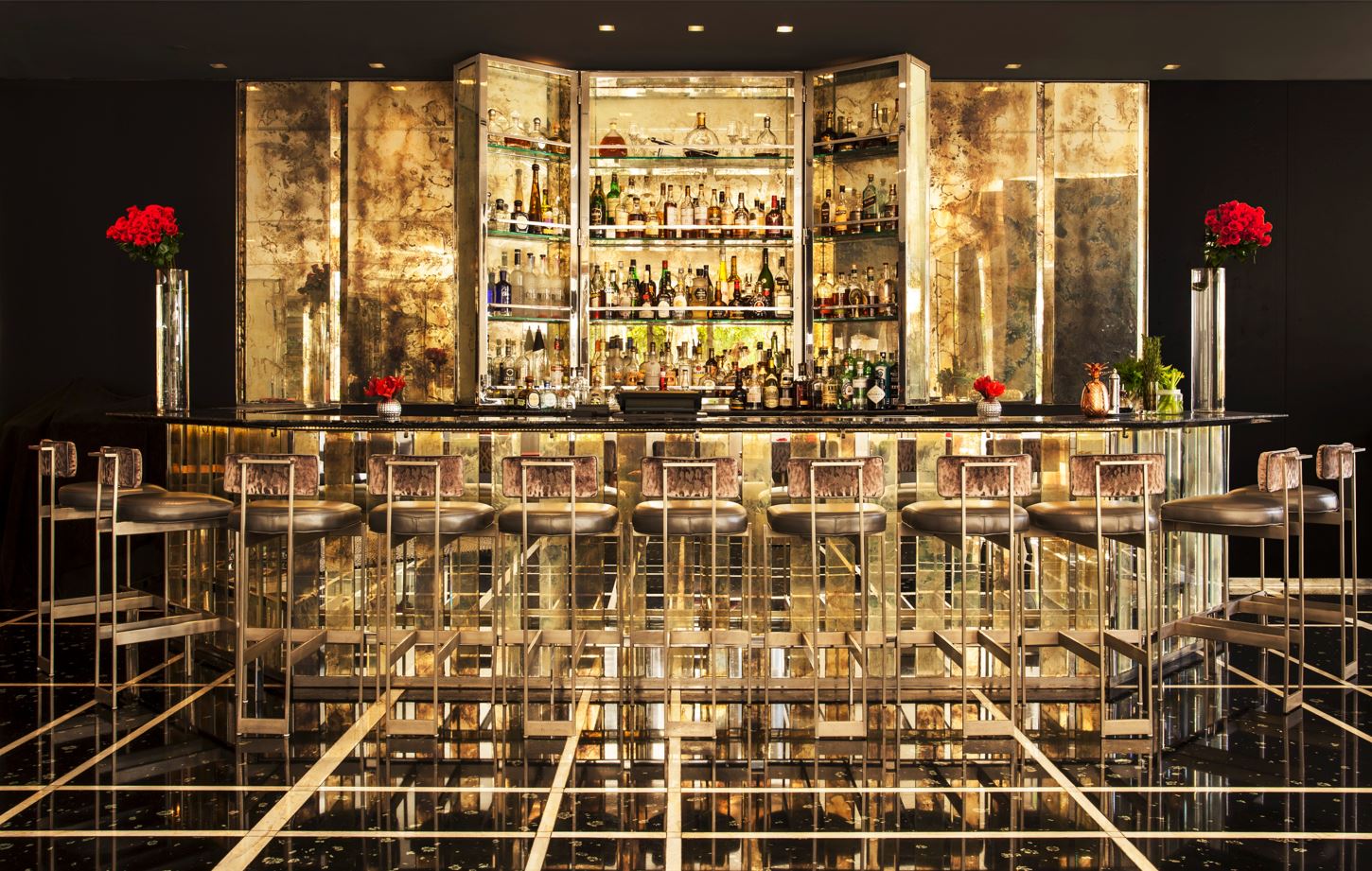 St. Regis Bal Harbour
Shortly before we were scheduled to end our stay at The St Regis Bal Harbour Resort, an employee named Juan did something to essentially sum up our experience there. A snafu with our return flight led to a complication with our rental car return - and upon hearing this, Juan leaped into action, trying to figure out how we could return the car, make our flight, and still have enough time to enjoy our final day at the hotel.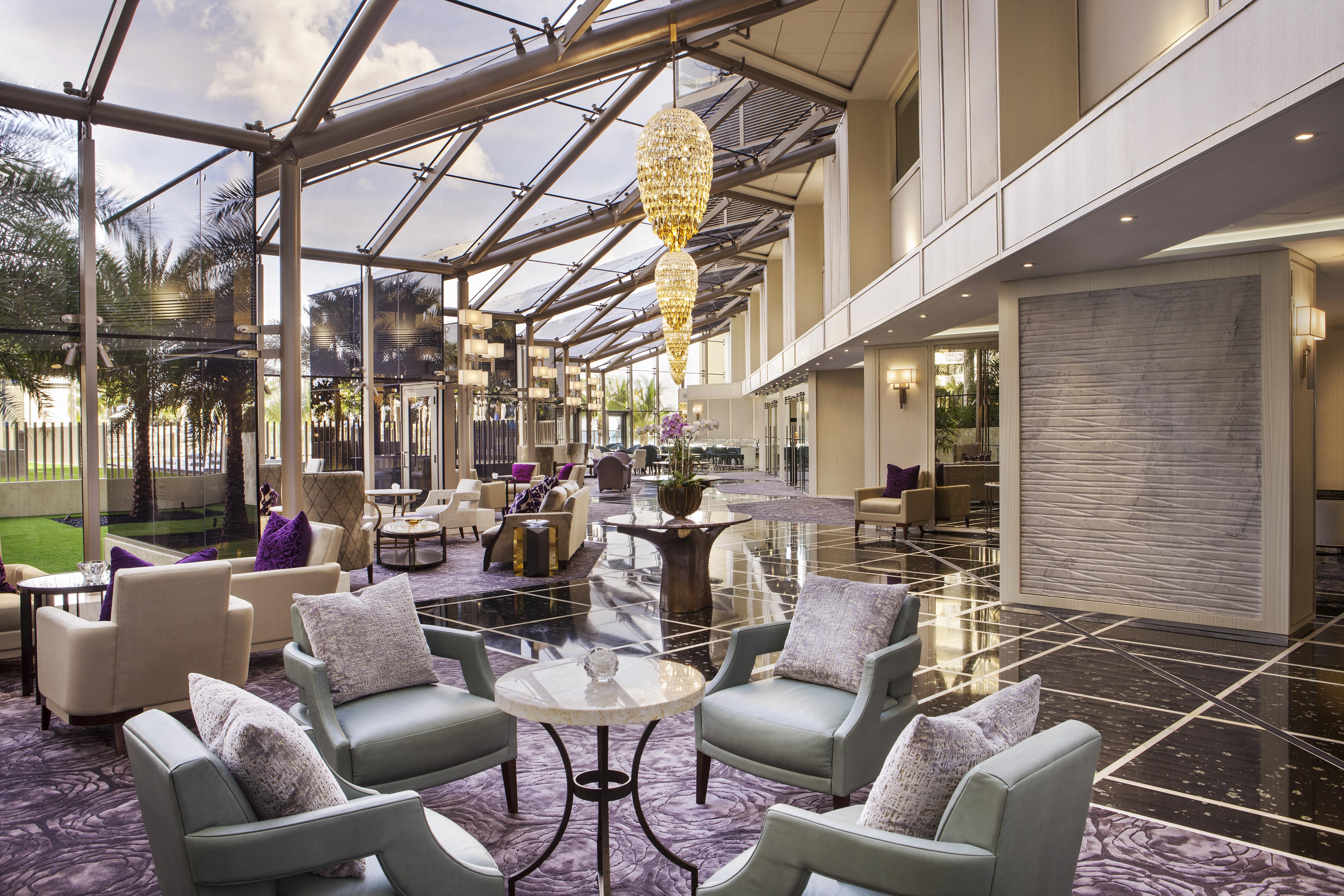 photo by St. Regis Bal Harbour - Lobby
This was one of a number of pleasant interludes at The St Regis that elevated our time there from a few days at yet another ultra-luxurious hotel to something that felt far more personal - and, as a consequence, much more memorable.
I treated my friend Emilie to a few days at the resort, a very belated birthday gift, and as a reprieve for her from her two energetic teenage boys. She lives in a quaint, quiet town outside of Boston, also my hometown, and a universe away from Bal Harbour. This is, after all, an exclusive enclave at the north end of Miami Beach, its sandy shores white and pristine, its waters sparkling, its restaurants and boutiques chic and sophisticated. The St Regis is perhaps the most opulent resort in the vicinity, striking a balance between a welcoming coastal vibe and the level of luxury expected by those who frequent it. There is easy access to the 1,000-foot private beach, replete with loungers and day beds, and ocean-facing infinity pools, by which guests can lounge while enjoying a freshly-made smoothie, and a considerate spirzting of sunscreen by one of the attendants - including the ever-attentive Juan. He wasn't the only one who seemed to take pride in his job. Everyone, from the valets at the front, to the smiling receptionists to the ever-accommodating concierge was friendly and cheerful.
But to encounter them, and enjoy all the amenities, we had to leave our room - no small feat. We were in a two-bedroomed suite with a dining room that could seat 12, floor-to-ceiling windows the looked out over the Atlantic, rainfall showers, a substantial media set up in the living room. When Emilie Facetimed her husband from the suite, he looked chagrined; 'Great,' he said. 'How will any place I ever take you to top that?'
St. Regis Bal Harbour - BH Burger Bar
He has a point. Beyond that, it wasn't just the room that Emilie's husband had to compete with. The resort has focused on its food and beverage offerings, setting out to become a culinary destination instead of just having a few restaurants open for the convenience of guests. Of course, we forced ourselves to try all of them. We started our evenings at the St Regis Bar, adjacent to the lobby, where guests can enjoy a complimentary glass of champagne. I wanted to celebrate my friendship with Emilie and our local friends Jen and John in style, so I booked the exclusive Wine Vault for a private dinner, savoring platter upon platter of sushi and sashimi, accompanied by expertly selected wines. On another day, we enjoyed a late lunch at the casual dining BH Burger, which reimagines the classic American hamburger. The Frenchie is about as gourmet a burger as you can imagine, an oversized and juicy patty placed between two brioche buns slathered with melted butter, laced with Comte cheese, smeared with truffle aioli, a sprinkling of frisbee and arugula and crunchy pickled shallots rounding out the complex flavors. Not a meat fan? The Beyond Burger patty comes with basil aioli, creamy avocado and roasted tomatoes. There is a jukebox and local craft brews for that authentic Americana feel, and two large flat screen televisions for game night. One afternoon, we nibbled on French pastries and delicate sandwiches at La Gourmandise, where Emilie and I spent the better part of an hour debating which one of the 30 different tea selections we would choose. And for a thoroughly worldly experience, we dined at Atlantikos, its crisp white interiors reminiscent of the white-washed terraced villas of Greece, and where guests are encouraged to share from platters of traditional Mediterranean fare such as tzatziki, tyrokafteri, taramas, and grape leaves stuffed with fragrant rice.
Emily and I agreed that while Bal Harbour itself has many delightful attributes, we were hard pressed to leave the hotel to enjoy them. Luxurious resorts can often be intimidating, the staff can be condescending and dismissive. Not here. Any hotel, even those at the uppermost echelons, is only as good as the people who work there. Juan, and all of his colleagues, are proof of that.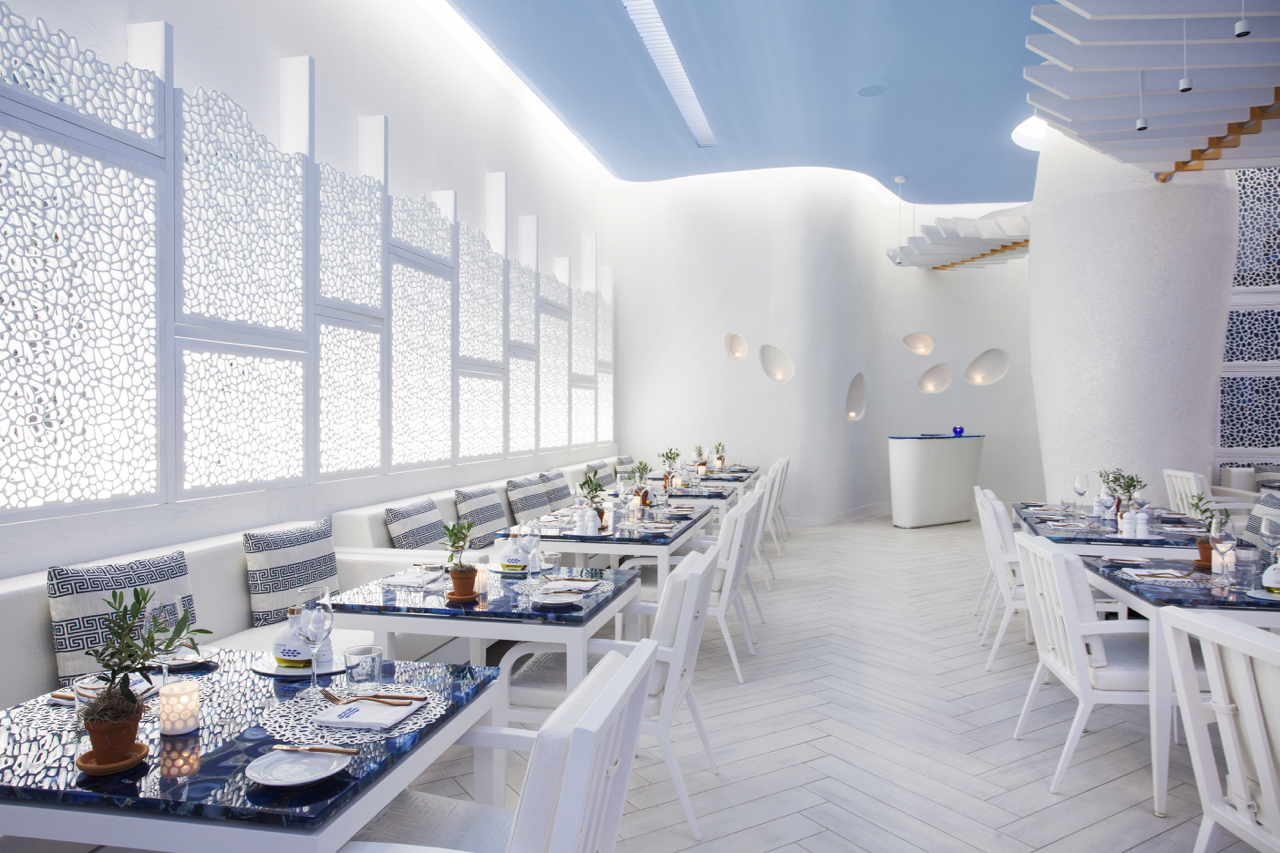 photo by St. Regis Bal Harbour
Atlantikos the wonderful Greek restaurant next to the pool. The sushi was fresh and delicious.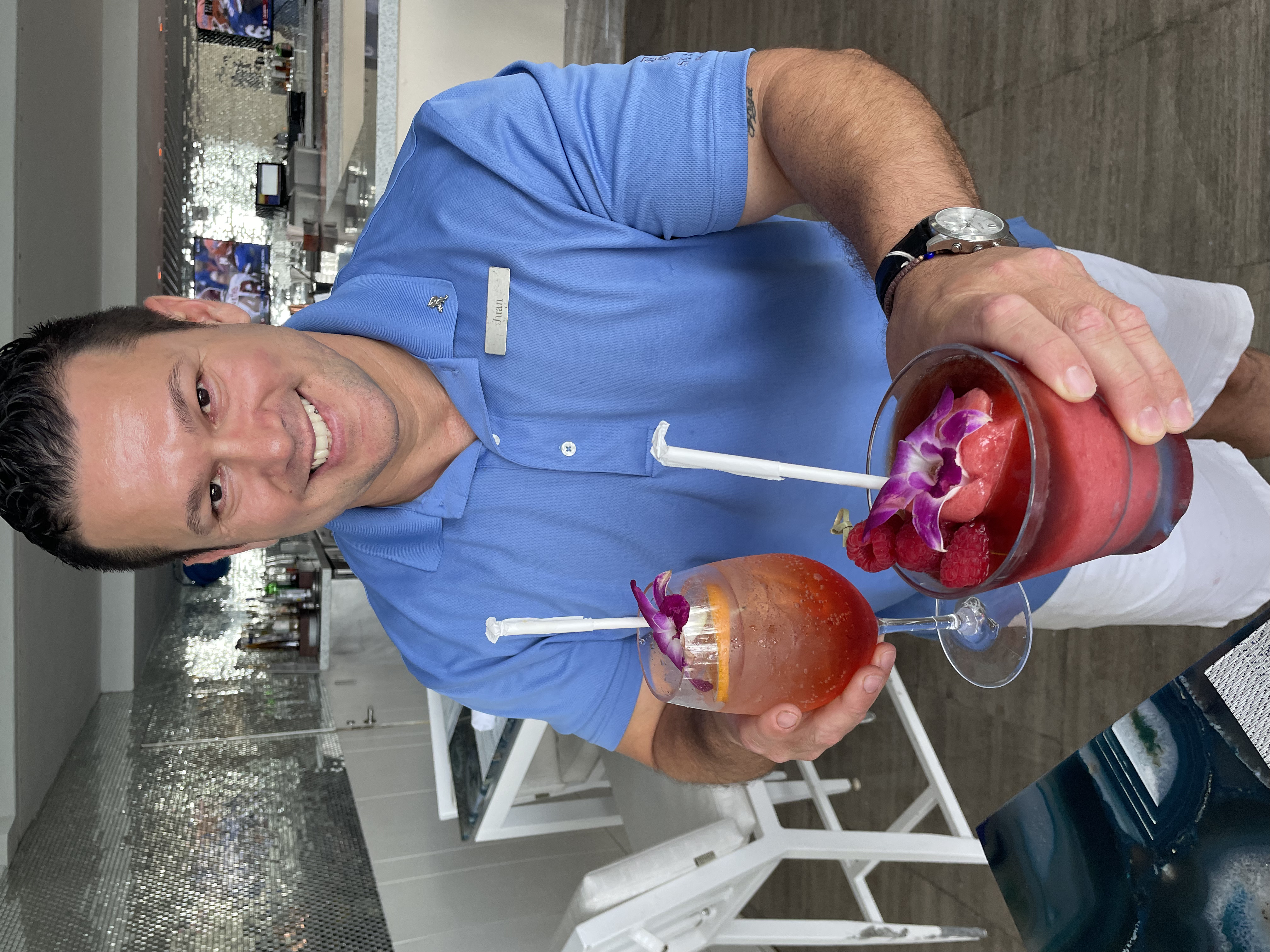 photo by Megan O'Brien
The service went above and beyond, Juan was an example of how wonderful we were treated.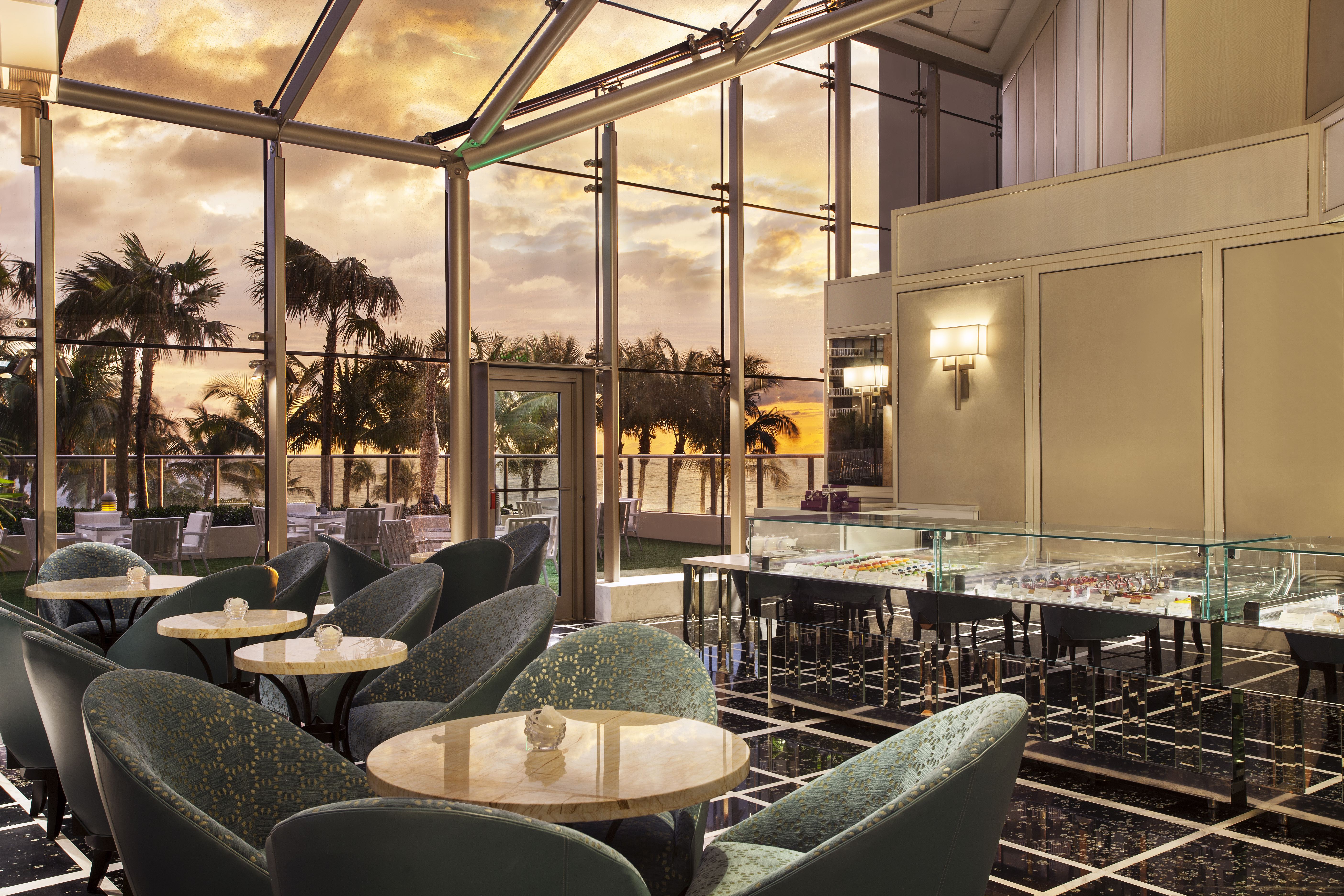 St. Regis Bal Harbour
La Gourmandise, the location for a traditional afternoon tea, a selcetion of over 40 choices some made exclusively for the hotel.
Megan O'Brien
Megan O'Brien simply cannot be categorized. As a Public Relations pro, she's secured prestigious media placements for top beauty brands as a freelance writer, she's interviewed major celebrities, covered beauty brands and travel for top tier magazines as a blogger, she was the creator of the first online beauty blog as an event planner, she pulled together parties for major media moguls and...(Read More)