By Eric Meyers Oct. 5th, 2011
When Milan's Pinacoteca di Brera loaned pieces of 16th-century art from their collection to a museum in Florida, USA, they probably expected to get them back—but that may not be the case. U.S. authorities have informed the Mary Brogan Museum of Art and Science that they may have borrowed a painting that was looted by the Nazis during WWII, and due to this they cannot return it.

The piece in question is "Christ Carrying the Cross Dragged by a Rogue" by Italian Renaissance artist Girolamo Romano. The painting is part of the Florida museum's Baroque exhibition, and the U.S. officials claim that the true ownership of the piece lies with a Jewish family by the name of Gentili that was forced to flee their home during the war.

The family's grandchildren have been going through the courts to attain the pieces of their family collection that were illegally taken from them, as most have since been legally sold at auctions around the world.

At this point in time, all the governments, museums, and individuals are cooperating to ensure that the artwork remains in the correct ownership, but while the fiasco is sorted out the Romano piece will remain at the Mary Brogan Museum.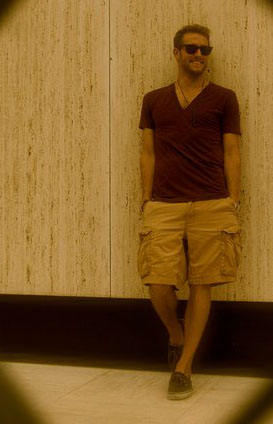 Eric Meyers
Eric Meyers is a native New Yorker who graduated in Journalism at San Francisco State University. While in the bay, he wrote for various publications like 944 and [X]Press. He has considerable experience in many aspects of culture, and holds a minor degree in the subject. Eric Meyers is also an Online Content Creator for The House Boardshop and author of two cover features for Snowboarder Ma...(Read More)