By Beth Graham Jan. 4th, 2017
New Orleans' iconic Pontchartrain Hotel has reopened after an extensive renovation and it's everything you could want in a luxury stay. It sits on a quaint street corner in the garden district, surrounded by 200-year-old oak trees, with Mardi Gras beads hanging on thier branches from years past. It's the prefect location, away from the hustle and bustle of the French Quarter, but still within walking distance to Magazine Street and the central business district. The original streetcar route runs right in front of the hotel giving you access to much more of the city.
The Pontchartrain Hotel was actually the city's first luxury apartment building. A decade later, it become a hotel where celebrity guests included Frank Sinatra, The Doors, Rita Hayworth, and several U.S. presidents. Tennessee Williams lived at the property while writing "A Streetcar Named Desire."
The hotel has 106 luxurious rooms and suites and each one is artfully decorated. The rooms are spacious with gorgeous antiques and include a unique little mini bar with full bottles of locally crafted rum and vodka.
It's hard to find a boutique hotel with multiple dining options, but the Pontchartrain Hotel has two restaurants and two bars, including John Besh's "Caribbean Room" restaurant. The hotel's rooftop bar, "Hot Tin" (a nod to Tennessee Williams), has one of the best panoramic views of the city and serves authentic classic cocktails.
It's probably the perfect place to stay for Mardi Gras as it's located right on the St. Charles Avenue carnival route.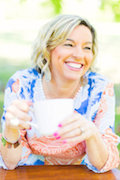 Beth Graham
Beth writes about the things that feed her soul - food, wine and travel. Read her stories at bethgraham.com and follow her journey on Instagram @Beth_In_Grahamland. ...(Read More)