By Larraine May. 27th, 2020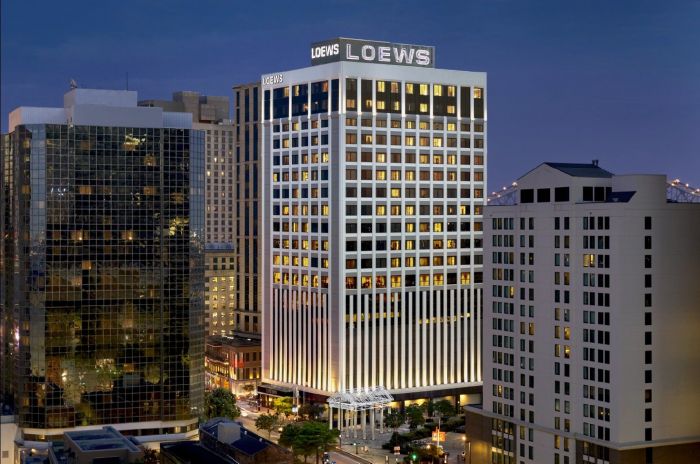 Loews New Orleans
Ready for daytime fun and a luxurious stay in New Orleans. Lowes New Orleans is located in the New Orleans Art District and boasts a fitness center, indoor salt water pool, whirlpool and sauna. And after a fun day on the town, or a night out, come back to the really comfy, cozy beds waiting for you at Loews New Orleans.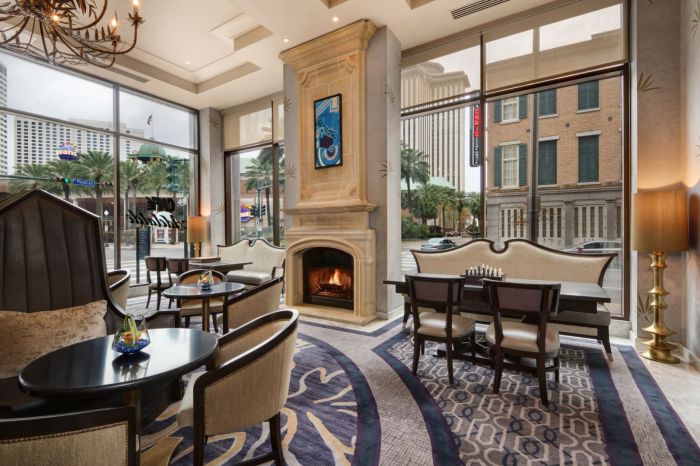 Loews New Orleans/lounge
It is close to Jackson Square, the French Quarter, Riverwalk Marketplace, New Orleans Morial Convention Center, and the Aquarium of the Americas. For those with a gambling streak, the 21-story Loews New Orleans is across the street from Harrah's Casino. And if you come for Mardi Gras, it is only a couple of blocks to the parade route.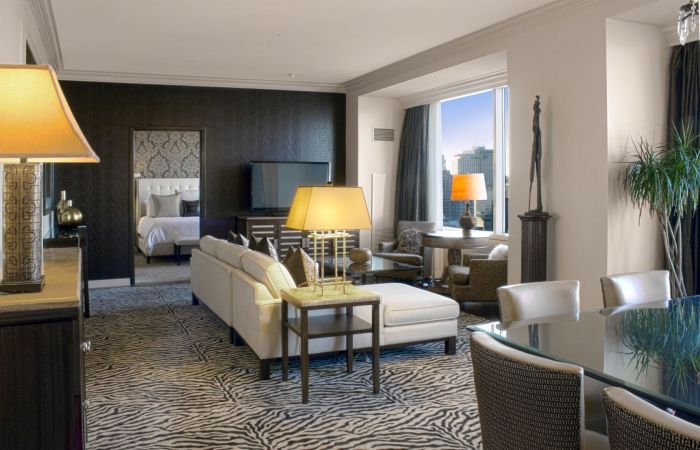 Loews New Orleans/Presidential Suite
Relax and enjoy one of the large rooms with modern décor and views of either the Mississippi River or the New Orleans skyline. Bring your best friend because Loews is also pet friendly. Your dog, cat, or both, can escape with you to this luxe getaway in the Big Easy. Two pets stay for a one-time $100 cleaning fee and $25 per night.
Valet parking is $45 per night.
300 Poydras St.
New Orleans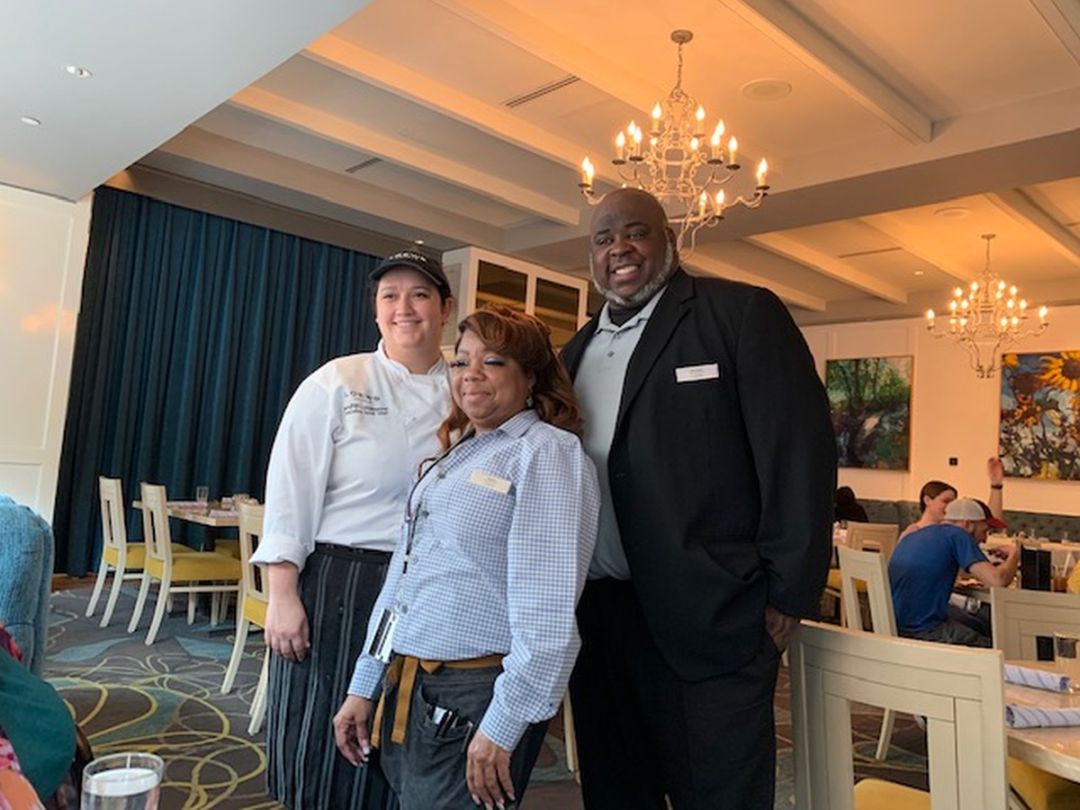 Larraine Stacey
Poydras & Peters
New Orleans is known for its friendly people and southern hospitality. You will find both at Poydras & Peters Restaurant.
Before you start your day in New Orleans, be sure to treat yourself to breakfast at Poydras & Peters, an American brasserie inside the Loews New Orleans hotel. It serves breakfast, brunch, lunch and dinner with a nod to the melting pot of New Orleans culture. The restaurant's name comes from its location at the corner of Poydras and Peters. It also pays homage to the Poydras Market of 1838.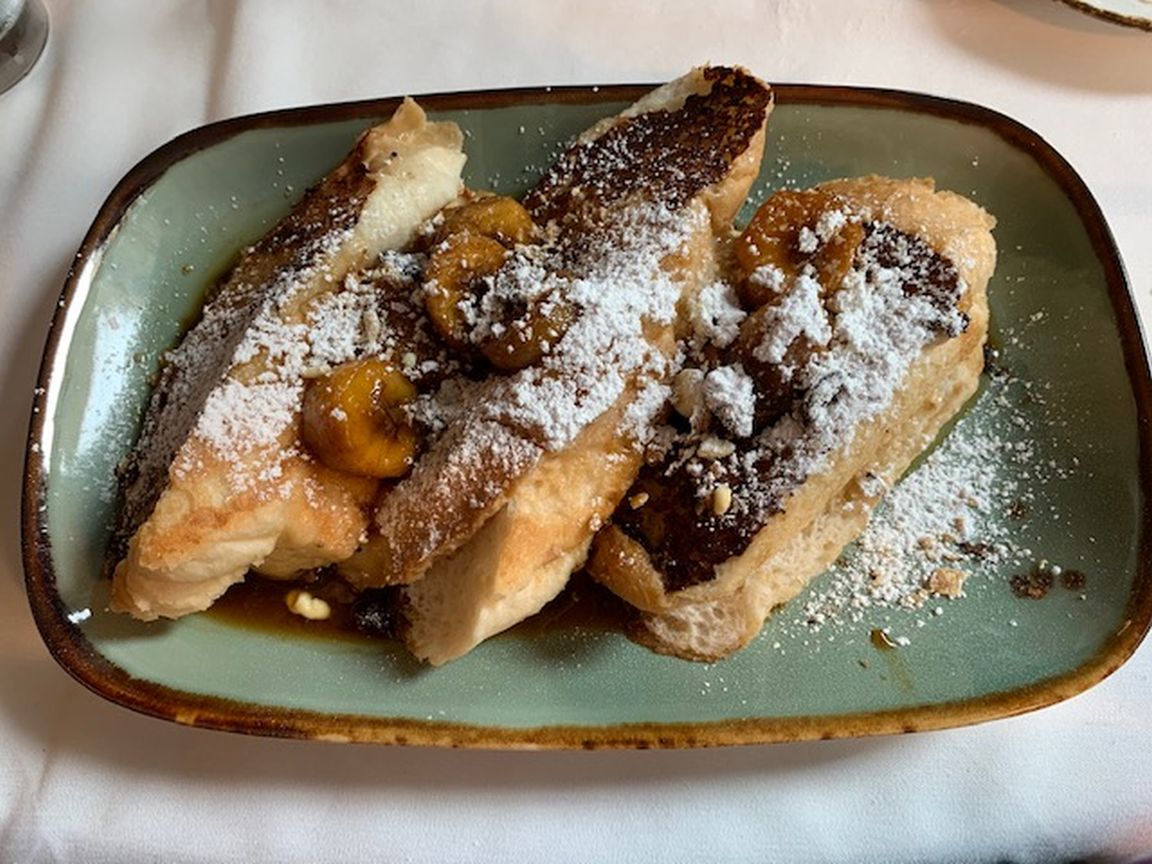 Larraine Stacey/Bananas Foster Pan Perdue
Poydras and Peters serves breakfast, lunch, and dinner daily from 6:30 a.m. to 10:00 p.m. Bar Peters is open from 11:30 a.m. until 11:00 p.m. on weekdays, and until midnight on weekends.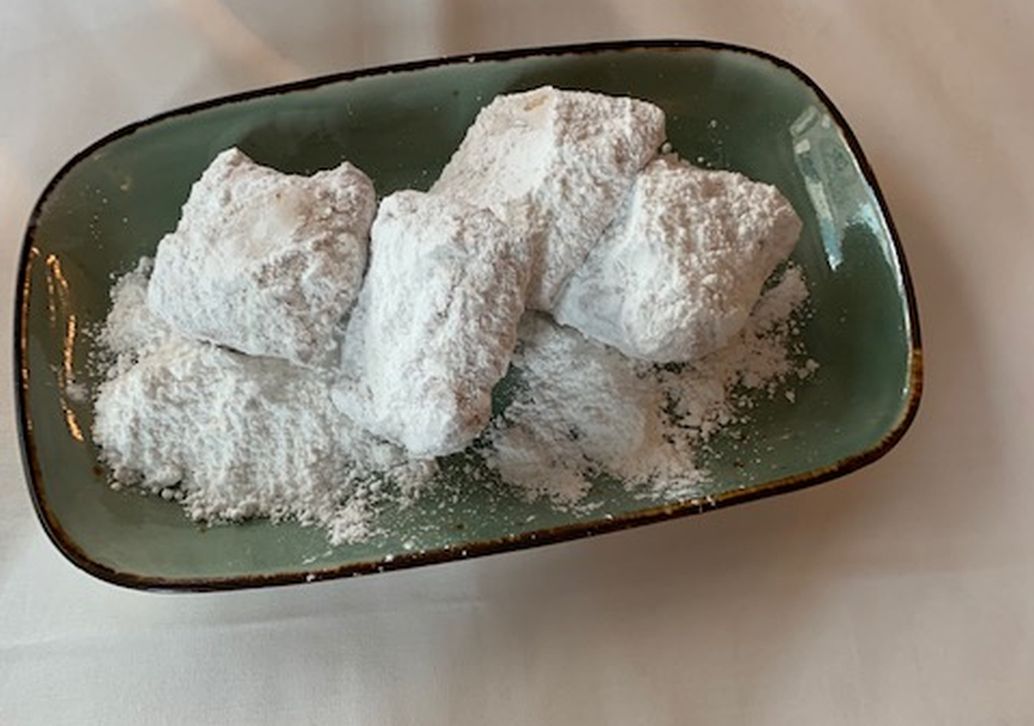 Larraine Stacey
No trip to New Orleans is complete with Beignets and Poydras & Peters' are fantastic.
You'll feel at home whether you're hanging out in the lobby, relaxing with a cocktail at Bar Peters or dining at Poydras & Peters. The restaurant also pays homage to the cultural diversity and history of the Poydras Market. The market occupied the land in the center of Poydras Street from the 1830s to1930s.
Poydras & Peters
300 Poydras Street, LA 70112
(504) 595-3305