By James Rothaar Aug. 29th, 2013
On August 24, Ferrari hosted owners and admirers of its sports cars in a rally from New York's Battery Park to Bridgehampton on the East End of Long Island. More than 60 models of the Italian sports cars and their owners were part of the Tributo Ferrari weekend. In honor of the rally, Ferrari made a substantial donation to New York Cares, an organization that operates volunteer projects for 1,300 non-profits, public schools and city agencies helping people in need of the five boroughs at no cost to the recipients.
A silent auction, which benefited New York Cares, took place at the Bridgehampton Polo fields. New York Cares is the city's largest volunteer organization. Since 1987, it has enabled all residents to work together to strengthen the city. Last year the organization provided vital services to more than 400,000 New Yorkers in need. Special items auctioned included a trip to a Ferrari Corso Pilota Driving School with a choice of participating in an event in Montreal, Aspen or Austin; two tickets to the Austin Formula One Ferrari hospitality area; access to all exclusive Ferrari hosted events; and a limited edition Hublot Liberty Bang watch, which was also auctioned.

Tributo Ferrari kicked-off the event with a Friday evening driver's briefing and cocktails at the Ritz-Carlton at Lower Manhattan's Battery Park. There also was an Italian dinner on the terrace at Eataly. The rally, which began on Saturday at 7:30 a.m., took on a northern route through the city, going by Times Square, Central Park South and the Queensboro Bridge before heading off toward Long Island.
Once outside the city and closer to the destination, rally drivers and their teams took off to the country and farmland roads toward the Bridgehampton Polo Club. Upon arriving in Bridgehampton, guests were treated to an Argentinean-inspired lunch on the lawn where they could admire the assembly of rare Ferrari automobiles. The cars included two Daytona models as well as an F40, a 275 GTB, 250 GT Series 1 Cabriolet and a Dino 246.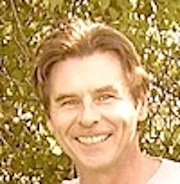 James Rothaar
James has written content for Justluxe.com and other leading online luxury lifestyle magazines. Rothaar previously served as the senior-tenured staff writer for JustLuxe, having worked with the digital magazine since 2005. He resides in Jacksonville, Florida, and works as an independent marketing consultant and freelance writer and copywriter. He is the co-owner of Wild Owl Digital, a boutique mar...(Read More)