By James Rothaar Oct. 22nd, 2013
If anyone is curious to know why there are so many high-rise developments still being built in Manhattan, a report by luxury residential real estate firm Brown Harris Stevens offers a quantitative explanation to substantiate such activity.
According to the Manhattan Residential Market Report released by broker Brown Harris Stevens, the third quarter of 2013 saw strong growth in sale prices and the number of closings. During this period, the average Manhattan apartment sold for $1,451,621, an increase of 8 percent year-over-year. Further, closings were up 16 percent from the third quarter of 2012, with a 75 percent increase in transactions of more than $10 million. The median sales price of an apartment increased by 3 percent to $870,000.
Co-op apartments went up by 11 percent over the previous year to $1,175,163. Interestingly, studio and three-bedroom units experienced the highest increase. Additionally, new-development apartments saw a 9 percent increase, averaging $1,342 per square foot.
"Although there has recently been a rise in inventory, which brought the current Manhattan absorption rate up to 3.5 months, scarcity remains an important issue," said Hall F. Willkie, president of residential sales for Brown Harris Stevens. "When apartments are properly and justifiably priced, they are selling quickly; the average time on the market this quarter was just 77 days, [which is] 29 percent less time than in the third quarter of last year."
The report further noted that New York's West Side, as a result of having the lowest inventory levels in Manhattan, saw significant price increases in apartments of all sizes. On the East Side, meanwhile, apartments with at least three bedrooms had the largest price increase, at 23 percent year-over-year. In the downtown area, studios and apartments with at least three bedrooms increased the most since the third quarter of 2012. The average price that a Manhattan condominium sold for in the third quarter of 2013 was $1,864,711. This is an increase of 9 percent from the third quarter of 2012.
Brown Harris Stevens provide quarterly, comprehensive looks at Manhattan's residential market based on the Industry's most extensive database of transaction data. Along with Manhattan, the firm focuses on Residential Market Reports for Brooklyn, Manhattan Townhouse, Hamptons and Palm Beach markets.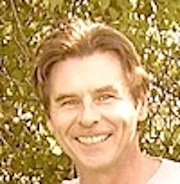 James Rothaar
James has written content for Justluxe.com and other leading online luxury lifestyle magazines. Rothaar previously served as the senior-tenured staff writer for JustLuxe, having worked with the digital magazine since 2005. He resides in Jacksonville, Florida, and works as an independent marketing consultant and freelance writer and copywriter. He is the co-owner of Wild Owl Digital, a boutique mar...(Read More)