By James Rothaar Dec. 12th, 2013
This season's pop-up WIRED store—featuring the latest in upscale, cutting-edge gifts, and gadgetry—is in the Meatpacking District of New York City and will remain open through December 22.
"This year, the WIRED store is more than a display of the latest trends in technology and design," said Howard Mittman, VP and publisher of WIRED. "The social retail experience serves as a vehicle for interaction and engagement with consumers and influencers, creating an opportunity for sponsors to amplify their brand."
In its ninth year, the pop-up has become a part of New York culture and an annual holiday tradition for locals. A nerd's nirvana, it is wildly popular in geek circles, for those seeking the most sought-after electronics, games, gadgets, musical instruments, and other bleeding-edge gizmos. "Check It Out" is this year's theme, as they seek to create a social-retail experience with the most interactivity to date, inviting guests to touch, test, and handle this year's collection of products. Additionally, the stock will be available for purchase online, complete with plenty of photos, highly detailed product descriptions, and how-to videos.
Shoppers can browse unique and one-of-a-kind items, including the new 2014 Corvette Stingray; a miniskirt worn by Katy Perry, which receives and displays Tweets in real time; a special WIRED-designed BMC TM01 Time Machine bicycle built with Shimano Dura Ace Di2 components, Easton EC90 Aero 55 wheels, and Continental tires; the world's first all-titanium, headless guitar; and a chair clad in computer hardware used by Lady Gaga to promote her new album.
For socially conscious customers, the WIRED store also features items from the Guiltless Gift Guide in WIRED magazine's December issue, which was guest-edited by Bill Gates. The richest man in America worked with the staff to produce an issue that discusses economic and technical innovations that could solve global health and poverty problems.
The 2013 WIRED Store is occurring December 4-22 at 353 West 14th Street and is open Tuesdays through Sundays from noon to 8 p.m.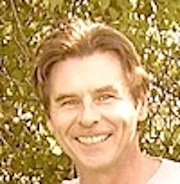 James Rothaar
James has written content for Justluxe.com and other leading online luxury lifestyle magazines. Rothaar previously served as the senior-tenured staff writer for JustLuxe, having worked with the digital magazine since 2005. He resides in Jacksonville, Florida, and works as an independent marketing consultant and freelance writer and copywriter. He is the co-owner of Wild Owl Digital, a boutique mar...(Read More)