By James Rothaar Feb. 3rd, 2014
The all-glass façade and topmost residence at 497 Greenwich Street in New York City is up for sale with a price tag of $12.9 million. The spectacular residence features a large outdoors space with panoramic views of the Hudson River, the Statue of Liberty, and downtown Manhattan.
Winka Dubbeldam, a Dutch architect and the chair of the department of architecture at the University of Pennsylvania, designed the penthouse. The condo is a great example of what can be done when architecture and design are in sync, creating a perfect balance between the two.
The deluxe dwelling offers 3,500 square feet of living space, which includes a spacious living room, a dining area, a theater room, wine-storage, and a bar, and a kitchen fit for a chef. The main floor includes a large bedroom with en-suite bathroom and an additional half bathroom, while the balcony spans the entire width of unit.
The Dutch architect/designer Dubbeldam is acclaimed for her use of sustainable materials and smart building systems. Her portfolio of projects include Ports1961 flagship retail store in Paris, the concept for the Munish Narula's restaurant Tashan in Philadelphia, a renovation of the musician John Legend's Manhattan loft, and an orphanage and school in Liberia. Johnny Lal and Rosalie Alari represent the penthouse at 497 Greenwich on behalf of Citi Habitats.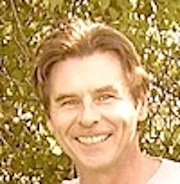 James Rothaar
James has written content for Justluxe.com and other leading online luxury lifestyle magazines. Rothaar previously served as the senior-tenured staff writer for JustLuxe, having worked with the digital magazine since 2005. He resides in Jacksonville, Florida, and works as an independent marketing consultant and freelance writer and copywriter. He is the co-owner of Wild Owl Digital, a boutique mar...(Read More)