By Roger Sands Sep. 17th, 2018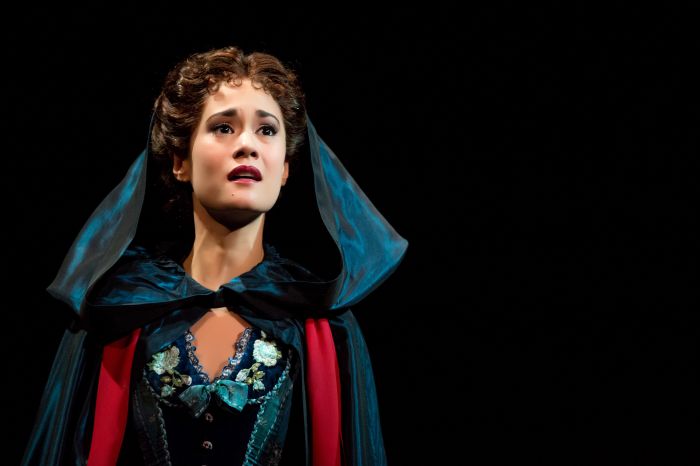 Matthew Murphy
Ali Ewoldt is no stranger to New York City. As a child growing up in Westchester County, not far from the Big Apple, she would often come into the city with her parents to see a play.
When Ewoldt secured her starring role in Andrew Lloyd Webber's classic The Phantom of the Opera in 2016, she became the first Asian American to play Christine on Broadway in the production's 30-year history. Ewoldt, whose petite figure belies her powerful singing voice, offers a captivating performance six shows every week.
"Phantom is synonymous with Broadway so it's like a dream come true for me," says Ewoldt. "I can still remember the exact seat I sat in to see Phantom when I was young, so it some ways it's very surreal."
A graduate of Yale University with a degree in psychology, Ewoldt began acting in high school where she honed her considerable skills. "I fell in love with theater and musical theater at age ten, but that the decision to make acting a career came much later as I still chose to focus on academics during my college years in an attempt to find another career I was similarly passionate about," she explains.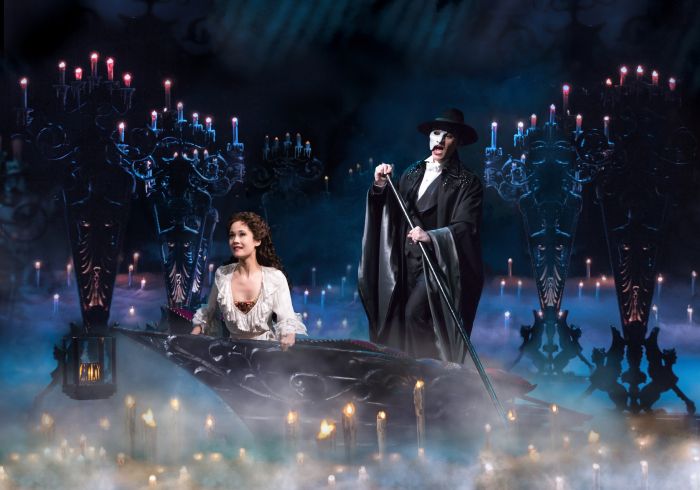 Matthew Murphy
If it weren't for her current profession, Ewoldt could easily serve as a tourism ambassador for New York City, the place she now calls home. "I love everything about the city," she says. "Of course, I think tourists should put a Broadway show on the top of their must-see list. As a matter of fact, musical theater is a true American art form so people should make it a priority to see a show when they visit New York City. There are so many wonderful shows, both on and off Broadway. I highly suggest seeing Once on This Island."
The musical tells the tale of a fearless peasant girl in search of her place in the world and ready to risk it all for love. With an uplifting score by Lynn Ahrens and Stephen Flaherty, along with the expert direction of Michael Arden, Once on This Island is a remarkable journey of love and inspiration.
She also steers tourists to the New York Theatre Workshop which produces an annual season of productions in their 199-seat theatre in the East Village and invites theatre-makers at all stages of their careers to participate in activities that allow them to gain support for both themselves and their projects.
Although she's too modest to directly endorse her own show, Phantom is surely one of the musicals that everyone should see. As the longest-running show in Broadway's long and storied history, Phantom has captured 70 major theater awards and has been seen by more than 140 million people worldwide. By many standards, it has become the quintessential Broadway musical against which all others are measured.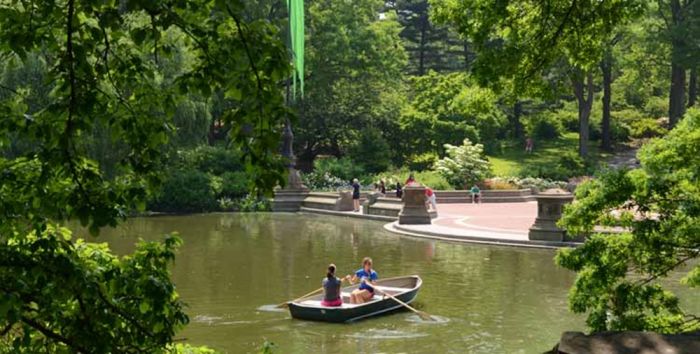 New York City Tourist Bureau
She also believes that tourists should take a boat ride in Central Park or simply find some quiet time among its many trees. "The Museum of Natural History is great for kids, and there are plenty of other museums for people of all ages," she adds.
When asked to recommend some off-the-beaten-path attractions, she's quick to mention the vintage carousel across the Brooklyn Bridge in Dumbo, an acronym for "Down Under the Manhattan Bridge Overpass." This wonderful neighborhood is found between the Brooklyn and Manhattan Bridges, and you can walk or cycle across the bridges.
"It's a great experience for everyone," she says. Restored in 1922, the carousel is set in Brooklyn Bridge Park and offers splendid views of the iconic Brooklyn Bridge along with the famed Manhattan skyline.
"Also, the Strand Bookstore south of Union Square is a wonderful place to spend several hours browsing through the huge array of books they house," she says. The Strand is a landmark shop specializing in new, used and rare books from philosophy to finance, plus bookish gifts. It's a book lover's treasure trove and is home to 18 miles of books. They also operate a kiosk in the middle of Times Square.
"Of course, you can't come to New York without trying the pizza, and John's Pizza right across from the Majestic Theater is one of my favorites," she says. "Also, I love the Ripaille Restaurant in the West Village."
Having performed at Feinstein's 54 Below, a quaint supper club with a cabaret setting, Ewoldt knows that the intimacy of the venue results in a very special experience for its guests. "It's a great place to enjoy a night out," she says. Overseen by Michael Feinstein, the purveyor of the Great American Songbook, Feinstein's 54 Below is also known as Broadway's Supper Club because of the constant flow of Broadway performers who grace the stage.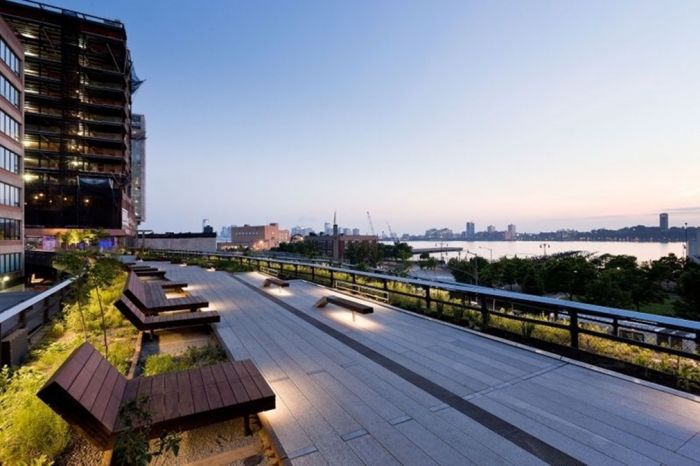 New York City Department of Parks Recreation
Additional tourist recommendations from Ewoldt include the High Line,1.45-mile-long elevated linear park, greenway and rail trail that was created on a former New York Central Railroad spur on the Lower West Side. Also, nearby is Chelsea Market in the Meatpacking District with more than 35 vendors offering everything from soup to nuts, wine to coffee and cheese to cheesecake. The area has always been the locus of food in the city.
"There's just so much to see and do in the city that you really can't go wrong no matter what you choose," she says.
Roger Sands
As a freelance travel and sports writer with more than three decades of experience from which to draw upon, I specialize in outdoor activity travel. Also, tea is a passion and I am continually searching for the ultimate setting for the time honored tradition of Afternoon Tea. For a sample of my work, please check out these articles: Deer Valley: Luxury On and Off the Slopes; New York's Most ...(Read More)