By Jared Paul Stern Oct. 14th, 2018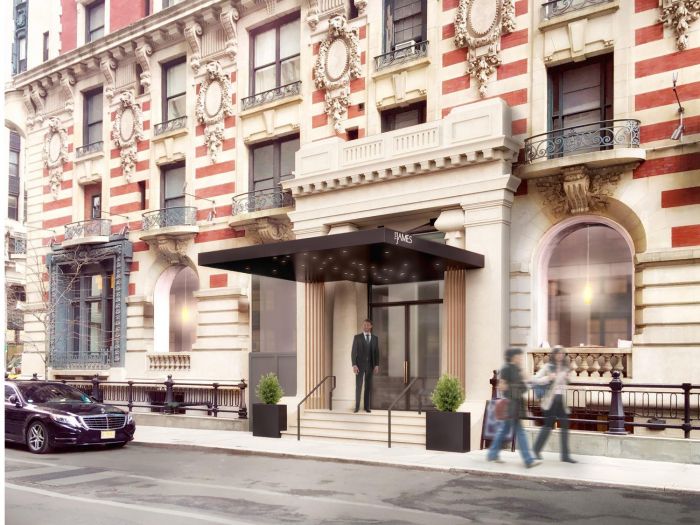 James Hotels
Allen Gross, CEO of New York's GFI Development, saw the potential in Manhattan's now-hot NoMad neighborhood in the early 2000s and led what would be a renaissance of the area with the development of the Ace Hotel. GFI and Gross later developed the NoMad Hotel which became as much of an icon as the Ace, and how he has added another layer to the cake with the opening of the James New York – NoMad, ideally sited at the corner of 29th street and Madison Avenue. It's perfectly in keeping with the quietly hip, design-focused nature of what was once a less desirable part of the city.
"It has been a great joy to see the transformative effect that GFI Development's properties have had on the NoMad neighborhood," Gross says. "We are proud to introduce The James New York – NoMad to the neighborhood as the next phase as we continue to lead the way in the revitalization of NoMad." Located in the historic beaux-arts style building that originally housed the Hotel Seville in 1904, the beautifully renovated property has 360 guest rooms including 28 suites, two penthouses and 5,000 square feet of meeting space, and is near to some of the city's best dining and shopping venues.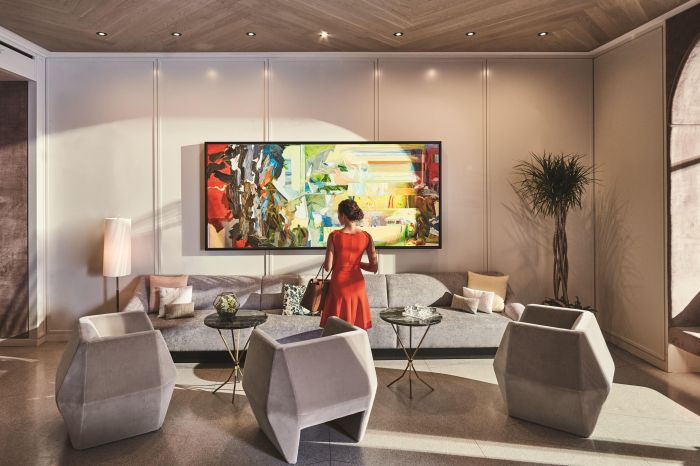 James Hotels
It's also home to Scarpetta, one of New York's best restaurants, and the Seville cocktail lounge, a sexy new Prohibition-themed speakeasy concept by LDV Hospitality. Renowned designer Thomas Juul-Hansen is responsible for the interiors, and conceived of each room as a "private sanctuary" featuring custom-designed furnishings aimed at creating a curated residential feel; a private New York pied-a-terre. Highlights of the light and airy rooms, which benefit from the historic building's graceful architecture, include grated brass minibars, hand-carved marble bathroom vanities, contemporary artwork and Mid-Century style furniture, with the cumulative effect one of luxurious modernity.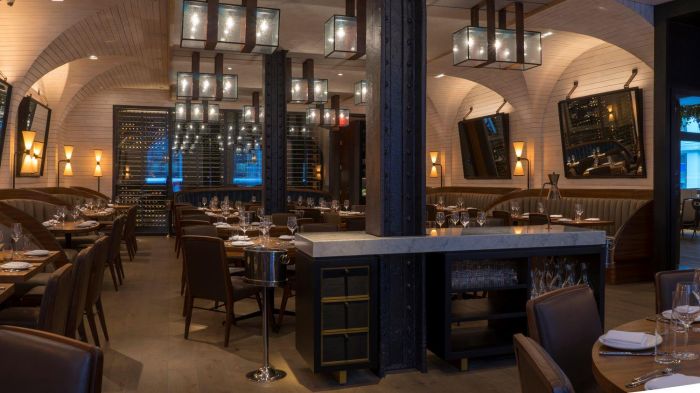 James Hotels
The hotel is also known for unique amenities including dream interpretation books, yoga mats and meditation cushions, designed for use with the in-room Four Bodies Wellness program offerings and complementing the eco-friendly Appellees bath amenities. For in-room dining, guests can order breakfast, lunch or dinner from the menu curated and served by LDV Hospitality. Scarpetta meanwhile features all of the original downtown restaurant's signature classics including Spaghetti Tomato & Basil, Yellowtail Crudo, and Creamy Polenta, as well as new dishes created for the James space and an expansive bar and café.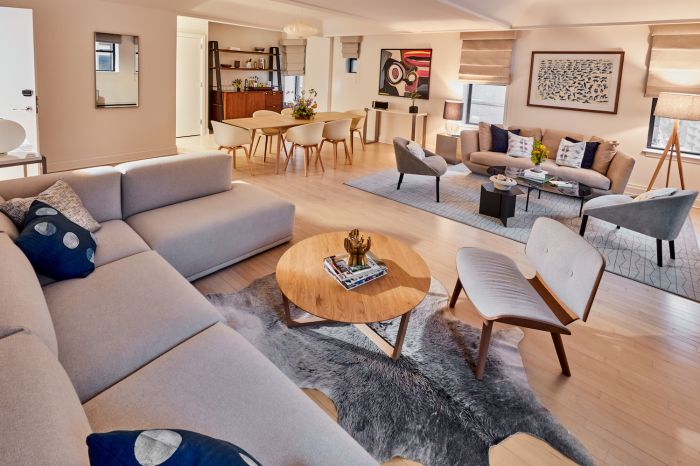 James Hotels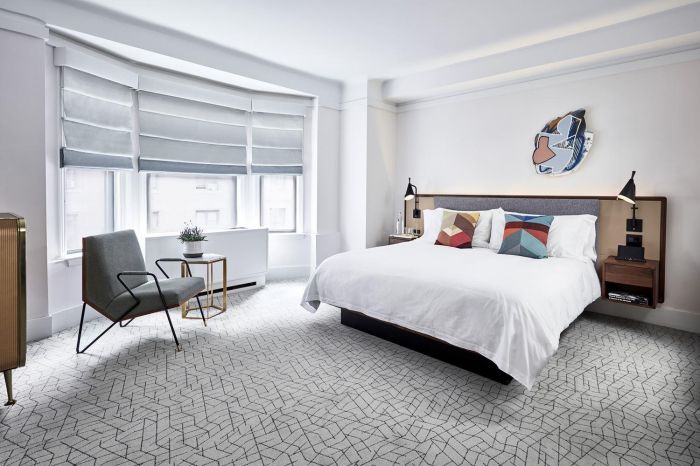 James Hotels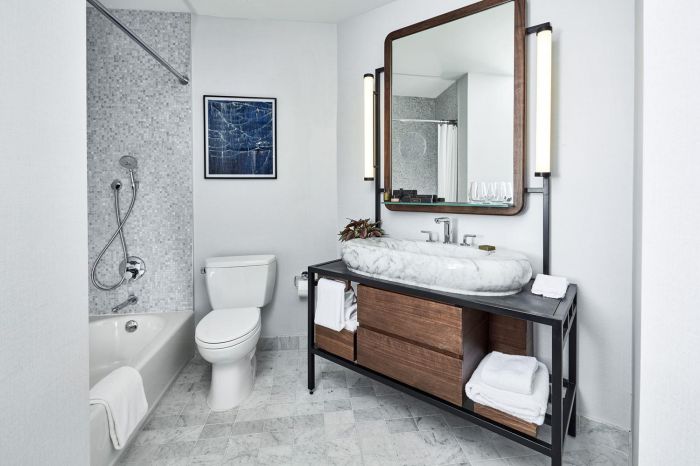 James Hotels
Jared Paul Stern
Jared Paul Stern, JustLuxe's Editor-at-Large, is the Executive Editor-at-Large at Maxim magazine and has written for the Wall Street Journal, New York Times, the New York Times' T magazine, GQ, WWD, Vogue, New York magazine, Details, Hamptons magazine, Playboy, BlackBook, the New York Post, Man of the World, and Bergdorf Goodman magazine among others. The founding editor of the Page Six magazine, ...(Read More)