By Roger Sands Jun. 19th, 2020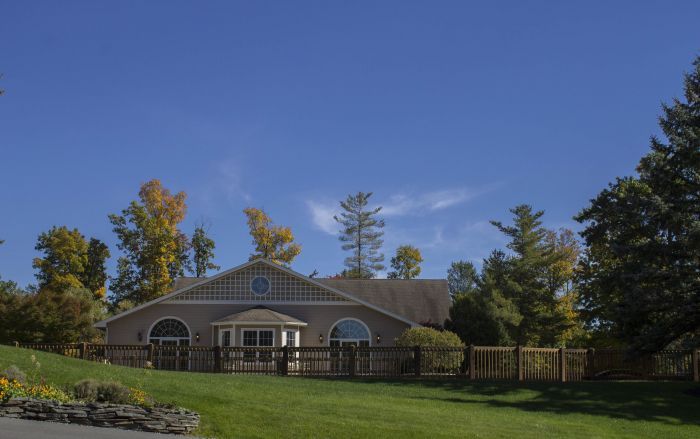 Woodloch Resort
Woodloch Pines Resort, tucked away discreetly in the Lake Region of the Poconos, has been a favorite vacation destination since its inception in 1958. Long recognized as one of the top family resorts in the country, the resort offers a unlimited smorgasbord of activities for both kids and adults.
Although the resort is home to a variety of accommodations, including hotel-style units and suites directly on the property, guests who desire an opulent, over-the-top experience can rent a vacation home or condo. What's more, these exquisite properties are often for sale, thus offering discerning travelers the opportunity to own their own piece of Woodloch luxury.
The beginning of Woodloch Real Estate dates back to the creation of Woodloch Springs in 1991. During those early years Woodloch worked directly with guests from Woodloch Pines Resort who were interested in exploring real estate options, including a primary home, a second home, a guest home or fractional ownership. Home ownership comes with a wide assortment of amenities including golf and zip lines, along with every kind of service you can imagine, such as landscaping, housekeeping, maintenance, construction and even a safety service team that patrols the 1,000 acres of land on a regular basis.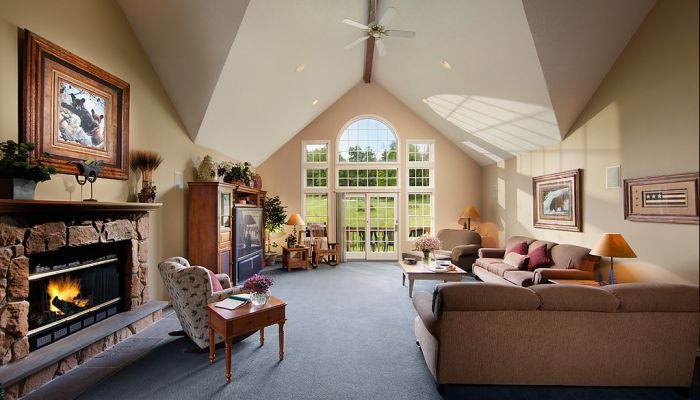 Woodloch Resort
Woodloch Springs
In 1990 Woodloch launched its first community, Woodloch Springs. The Springs is a premier residential community consisting of 438 acres of some of Pike County's prettiest land. The Springs features 402 residences and/or home sites, together with a wide range of amenities that include a championship 18-hole golf course, a pro shop, a spectacular clubhouse, four tennis courts, an outdoor swimming pool, a Sports Complex, an outdoor playground and acres of undisturbed natural areas for the use and enjoyment of the residents and members of Woodloch Springs. There is a wide range of home ownership options including townhomes (attached units), courtyard homes, custom home sites and interval ownership in the form of the Four Season Country House.
The Reserve
Situated on 44 forested acres in the Lake Region, the Reserve is made up of 21 carefully designed parcels of land ranging from ¾ acre to over 1.25 acres of land. Some are located in private cul de sacs while others are located near the entrance waterfall and pond. All home sites are buffered by a natural green belt of over 20 acres of land ensuring privacy and protection. As you meander along the paved lane you will cross over a bridge traversing two ponds and a waterfall. All of Woodloch communities are amenity rich.
Moss Creek
Moss Creek offers privacy without sacrificing location, amenities or services. Located on 32 forested acres in the Poconos, Moss Creek is made up of 14 carefully designed parcels of land ranging from ½ acre to over 1.7 acres of land. All home sites are buffered by a natural green belt of close to 20 acres of land ensuring privacy and protection. As you drive along the wide paved road you will find a "waterfall" and two large stone pillars supporting rich looking gates offering a feeling of security and opulence.
The Mill at Whitehall
The Mill at Whitehall with manor-sized home sites ranging from two to three acres in size is a rare commodity. The Mill tastefully blends nature with the nostalgic elements of the past – an old-fashioned grist mill with a fully operating water wheel. To enhance the mill, a pristine pond with flowering shrubs adjoins the mill adding to the peacefulness of the setting. Native boulder pilings with soil pockets brimming with perennial flowering plants accent the entrance making it unusual, natural and serene.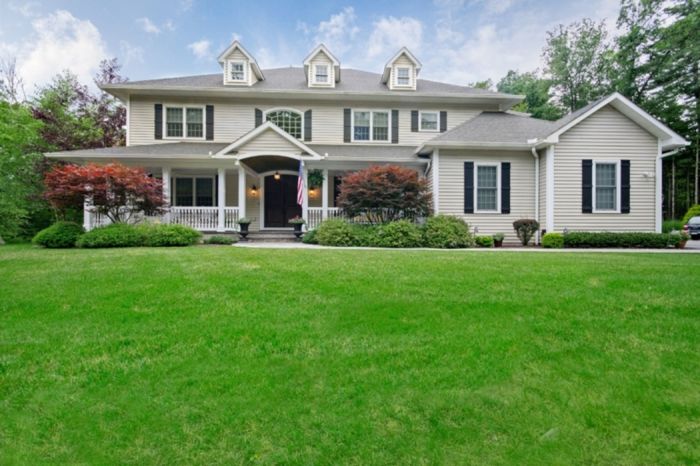 Woodloch Resort
A Two Acre Oasis, $1,599,900
This home features 8,400 square feet of upgraded space on over two acres. From the slate porch in the front to the paver patio around the pool in the back this home has it all, including six bedrooms and seven and one-half baths. The master bedroom has his and her bathrooms. Relax by the fire pit overlooking the pool with an outside kitchen or in the screened porch. Features include hardwood floors that cover the entire first and second levels, matchbox ceilings, home theater room and a lower level featuring pool table, card table, wet bar and exercise room.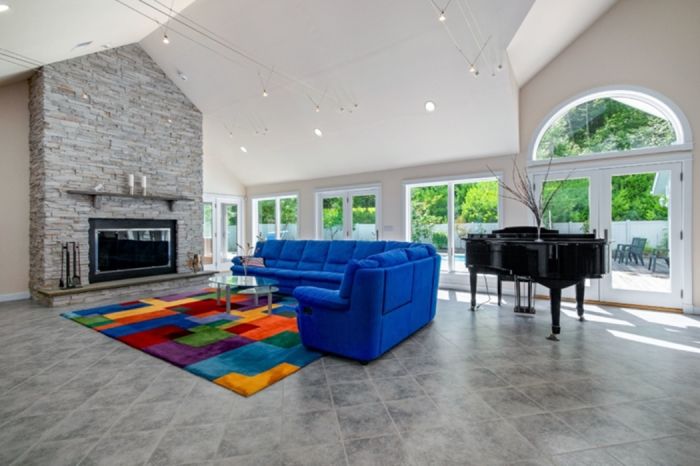 Woodloch Resort
Winding Wall, $1,040,000
This exquisite home boasts custom design from start to finish. An open floor plan features a private workout/spa room, custom showers in all baths, awesome wet bar overlooking the pool and deck area all situated on a 1/2 acre lot. Upgraded with geothermal radiant heat, this home will keep you comfortably warm all winter. Showcasing granite counter tops and SS appliances in the kitchen to the waterfall faucets in the bathrooms, this home has four bedrooms, four baths and 4,800 square feet.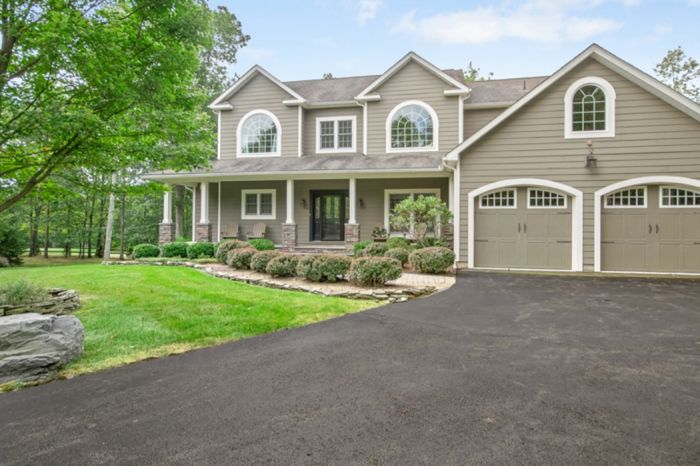 Woodloch Resort
Golf Front Luxury, $759,900
Features in this 4,200 square-foot house include lots of entertaining and sleeping space, custom wide plank hardwood floors, solid surface tops and stone fireplace, you can walk to the pool and sports complex or sit on the deck and watch the golfers go by. Five bedrooms and four and one-half baths along with a two-car garage make this an ideal vacation home for anyone wanting to escape from the city.
Roger Sands
As a freelance travel and sports writer with more than three decades of experience from which to draw upon, I specialize in outdoor activity travel. Also, tea is a passion and I am continually searching for the ultimate setting for the time honored tradition of Afternoon Tea. For a sample of my work, please check out these articles: Deer Valley: Luxury On and Off the Slopes; New York's Most ...(Read More)