By Jill Weinlein Dec. 27th, 2020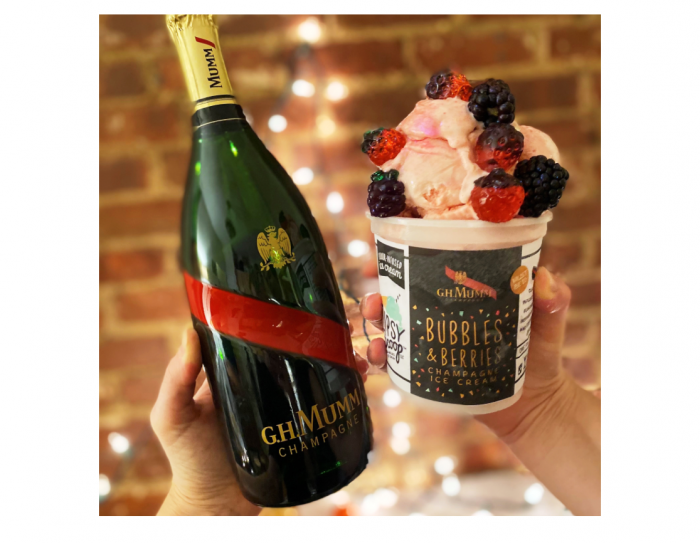 Tipsy Scoop
Melissa Tavss founder of TIPSY SCOOP® Liquor Infused Ice Cream creates artisan ice creams with pizzazz for adults to enjoy alone or to make their own super sundaes, floats and sweet treats. The booze enhanced brand is ideal for an after-dinner NYE adult celebration dessert.
She sells pints of Berries and Bubbles Champagne Ice Cream for a sweet and sparkly treat to toast goodbye to 2020. This rich and creamy ice cream is made with decadent and award-winning French G.H. Mumm Champagne. Not only is the ice cream spiked with champagne, but also fresh strawberries, black cherry puree, and edible glitter.
G.H. Mumm's Brut Grand Cordon Champagne is a sparkling wine sourced from over 100 different crus. Pour some champagne over this ice cream for an after-dinner float.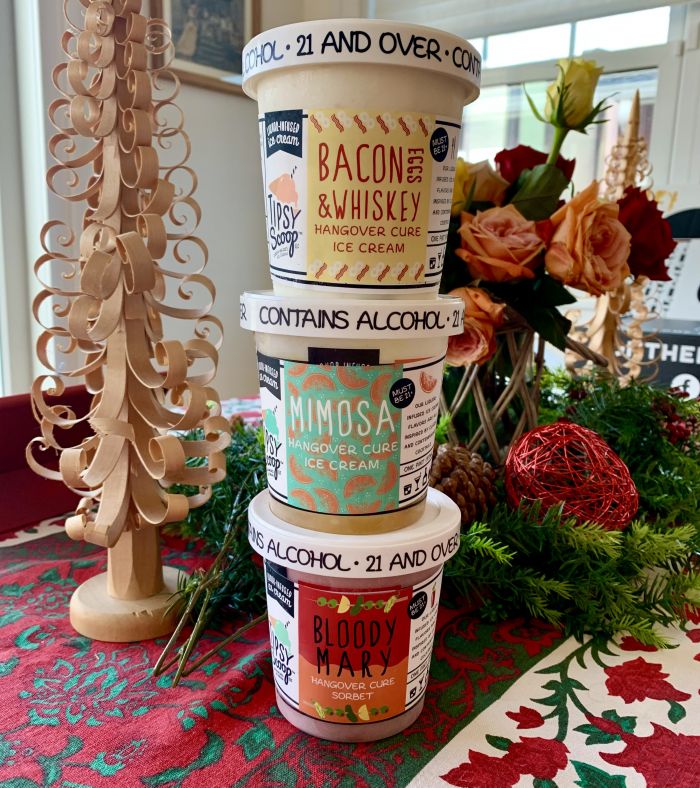 Tipsy Scoop
Melissa's Tipsy Scoop also offers 'hangover cure' flavors to enjoy during New Year's Day brunch. The three pint flavors include:
Ohza Mimosa ice cream: a creamy, refreshing ice cream made with Ohza sparkling wine mimosa and fresh-squeezed orange juice.
Bloody Mary sorbet: a savory, spicy sorbet made with vodka, fresh tomato juice, horseradish, chilies, and spices.
Bacon, Egg, and Whiskey ice cream: their one-of-a-kind, ultra-creamy gelato-style ice cream made with whiskey, bacon, and a pinch of sea salt.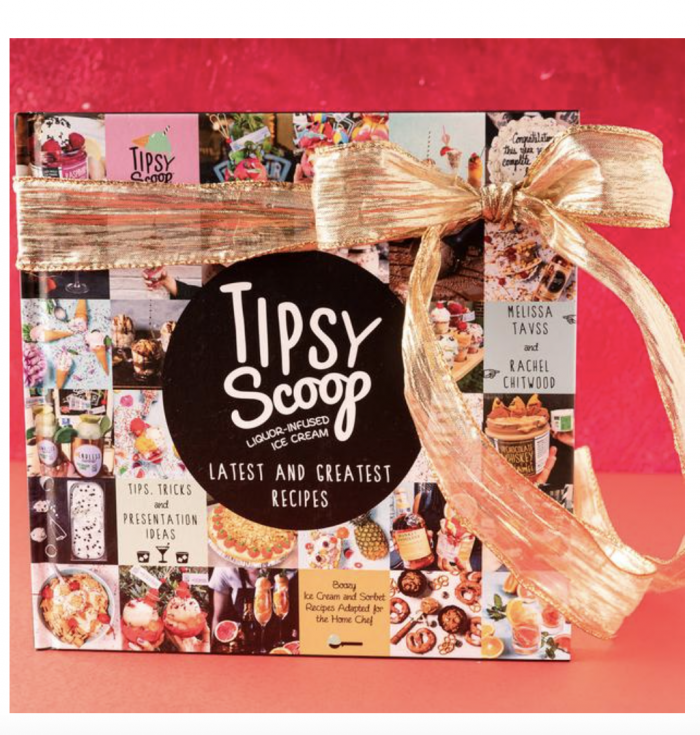 Tipsy Scoop
Looking for creative inspiration in 2021? In May of 2020, Melissa released her first-ever cookbook Tipsy Scoop Latest and Greatest Recipes. She shares both secret recipes and teaches readers how to create sensational desserts.
She is also offering virtual classes for ice cream lovers to participate in alone, or with family and friends. Order one of her Ice Cream Cocktail Kits to have a cocktail party delivered to you.
Tipsy Scoop has also expanded into the retail freezer space with locations like Whole Foods, Food Bazaar, Metropolitan Market, and Morton Williams.
Jill Weinlein
Los Angeles based Jill Weinlein covers travel, food and lifestyle destinations for multiple newspapers, magazines and websites. Her areas of expertise include, luxury travel, culinary reviews, cruising and family travel destinations. Born in Los Angeles, Jill studied Communications and Theatre Arts at UCLA. She has a a Dine and Travel blog - www.dineandtravel.me and she writes a weekly restaur...(Read More)