By Eric Meyers Nov. 8th, 2011
The 17th Annual Amelia Island Concours d'Elegance may be a few months out, but that hasn't stopped excitement from arising in Florida and among auto enthusiasts worldwide. The event this year will be headlined by the celebration of the Ferrari GTO's 50th anniversary.

The Ferrari GTO was initially built only from 1962 through 1964, leaving the world with a very small number of these race cars surviving today. The GTO was constructed for one thing—racing, and their presence was immediately felt at events around the globe, starting with its debut in the 1962 12 Hours of Sebring, where the GTO won a class victory. The rest was history for the GTO, as it went on to win its class in every championship race on the 1962 and 1963 international calendar in an unprecedented show of domination.


"We've had Ferrari GTOs on the show field before, but what we have planned for 2012 should astonish even the most devoted Ferrari aficionado," says Bill Warner, Amelia founder and chairman. "This remarkable sports car is the ultimate GT machine to generations of collectors and racers alike and is one of the most coveted of all the Ferraris. I can't wait to hear those incredible V12s cross the 18th fairway on Sunday morning."

The 2012 Amelia Island Concours d'Elegance runs March 9-11 on the fairways of The Golf Club of Amelia Island at Summer Beach. Nearby accommodations can be found adjacent at The Ritz-Carlton, Amelia Island.

For more information, visit AmeliaConcours.org.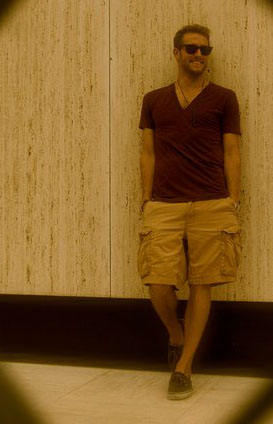 Eric Meyers
Eric Meyers is a native New Yorker who graduated in Journalism at San Francisco State University. While in the bay, he wrote for various publications like 944 and [X]Press. He has considerable experience in many aspects of culture, and holds a minor degree in the subject. Eric Meyers is also an Online Content Creator for The House Boardshop and author of two cover features for Snowboarder Ma...(Read More)