By Sean Hillen May. 6th, 2013
Sprinkling fountains; statues of muscular, half-clad Roman centurions; an ornate piazza; an open balcony high above from which two opera singers sang a delightful duet—ah, pure Italian passion and romance! Except it's not Italy. It's the middle of Florida at the Loews Portofino Bay Hotel at Universal Orlando where architects and designers have spent millions of dollars creating an ambiance worthy of the famed seaside village of Portofino, after which the hotel resort is modeled. 

Arriving one warm afternoon around lunchtime, we headed straight for the open-air seating at Trattoria del Porto, one of eight different dining options offered at the resort. Stepping out into the sunlight from the shadows of the hotel corridor, we were astonished to find ourselves in the middle of a picture postcard piazza facing a lagoon on which several small, painted wooden boats lay moored, swaying in the gentle breeze. A well-made espresso and a creamy cappuccino a few minutes later completed our sense of 'la dolce vita.'

With a heavenly blue sky above (when you live in rainy Donegal, northwest Ireland, as we do, tones of blue in the sky automatically take on supernatural qualities), we headed to the one place Irish people head to when the sun peeks out: the water, for a swim. A short walk from the café, we found the perfect place—a large swimming pool in an open, sunny spot bordered by palm trees, with chaise lounges and outdoor showers nearby.

An ornate fountain with life-size statues of Roman soldiers scattered around enhanced our sense of being somewhere in the southern Mediterranean, rather than the Sunshine State. Not that it mattered much, we were blissfully content, buttering our pasty skin, sipping cool cocktails and snoozing. Tip: for quiet relaxation, avoid the Beach Pool, which is busy with children, and head for the Villa one.

As afternoon slipped away and shadows lengthened, we collected our things and headed back to the room for a shower, our stomachs hankering for dinner. Our room was well situated, overlooking both the picturesque square and the swaying boats. It was spacious and colorful, even funky, with tones of dark turquoise, Yale blue and dark grey, softened by cream colored walls. Large Italian mirrors and gold leaf framed photographs of Portofino were ideally located next to views of the Harbor Piazza.

Beyond was a short, wooden pier. This, we had been told by reception, is where the ferryboat arrives that would bring us to Universal Studios (the theme park is a mere ten-minute walk away). The hotel, being part of the Universal complex, not only provides free daily water taxi and shuttle bus to the park but if you are an early riser and so inclined, the first morning boat delivers you there an hour before the park officially opens. Special express passes for guests also reduce waiting times for rides.

Next day, we found these extras to be a distinct advantage, helping us avoid the extremely long line that developed later that day for Harry Potter and the Forbidden Journey. As for Universal Studios, it offers something for most tastes from shooting aliens with 'Men in Black' to a crazy ride with the Simpsons, to the amusing live animal performances, enough diversity to occupy at least a full day.

For dinner, we chose the lively, informal atmosphere of Mama Della's Ristorante, with its bare timber ceiling, polished wood, stone tiled floor and open fireplace. The kitchen is elongated and open-style, located at the far end of the room. Old-style wooden chairs, beige-blue wallpapered walls and framed black and white family portraits imbued us with the distinct sense of being at our grandmother's home for Sunday dinner. The restaurant also offers a more formal atmosphere in what is know as the 'classic room,' complete with hanging chandeliers.

Mama Della's menu is strongly traditional, its dishes ranging from melanzane, to antipasto and bruschetta, four types of pasta and six main dishes covering the gamut of vegetarian, meat and fish. Our joint starter, antipasto served on a plain wooden board, came as a generous abundance of olives, pickled vegetables, artichokes, roasted red peppers, sliced capicola, prosciutto, salami, aged provolone and pecorino cheese all flavored with a delicate fig jam that merely enhanced the overall tingling taste.

My follow-up, melanzane, was of the rollatini, or involtini, genre—thin slices of eggplant wrapped around ricotta and mozzarella cheese with a tomato sauce of such freshness that I half-expected to glance up and see heavily-leaden plants miraculously growing between tables. My wife chose that champion of Italian cuisine, veal scallopini; so tender it simply melted in her mouth, which, with the two wonderful singers from the balcony now in full voice in the restaurant, led her to ponder the question as to whom inspired whom: wonderful Italian chefs their operatic colleagues, or vice-versa.

My main dish, pan-seared Mediterranean sea bass, displayed a crispy texture with soft, delectable flesh beneath, served with prosciutto and a creative capers and rucola lemon cream, all on a bed of pappardelle. My wife's vitello marsala was ivory colored and velvety in appearance, which she later found out from Chef Leonardo Velez, was characteristic of calves raised on a milk-formula supplement.



Deciding that was enough milk formula for one day, we finished off our bottle of Napa Valley Cabernet 2009 Clos du Val, with its hints of amaretto and macaroons, and ordered a grappa tini—a Mama Della special (a chilled blend of Hendricks gin, grappa Vermouth, lemon zest and rosemary olives) and Limoncello Martini (Grey Goose vodka and Villa Marzia Limoncello). Quality food and quality drinks left us departing Mama Della's appreciating the finer things of life and in fine singing voice too. So, we serenaded the moon in gratitude.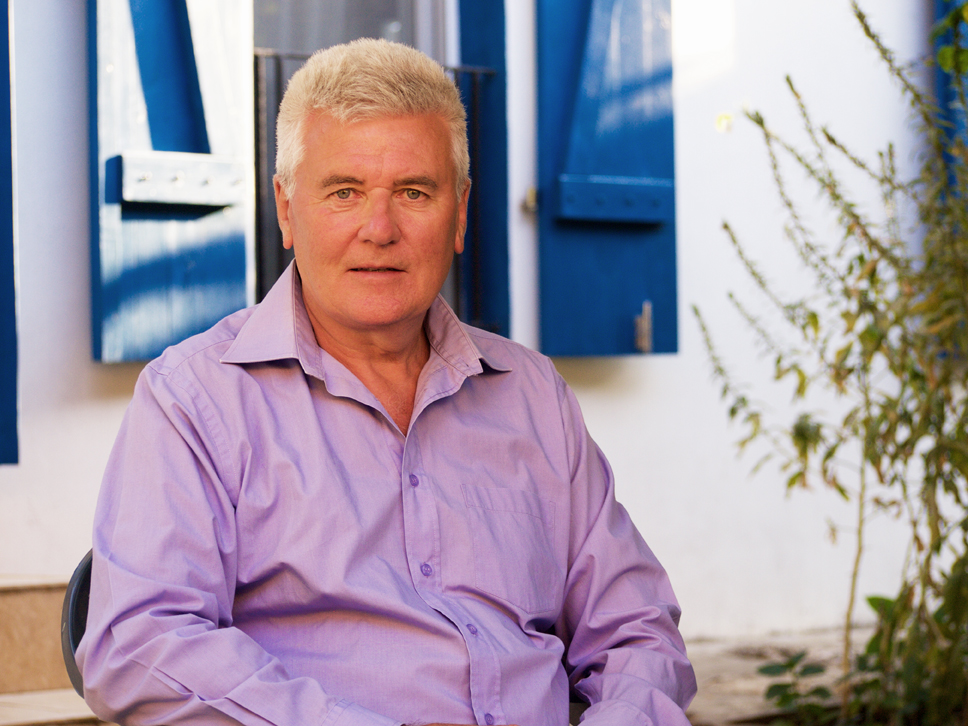 Sean Hillen
Sean Hillen - international journalist, editor and CEO of a national publishing company during 30 years in media, and an author. His novel, 'Pretty Ugly' is an intriguing ride through the world of cosmetics http://www.seanhillenauthor.com/ 'Digging for Dracula' his memoir as correspondent in Romania and 'Driver's Diary,' about the assassination of Irish revolutionary, Michael Collins. Sean's...(Read More)