By Sean Hillen May. 15th, 2013
Traveling to Orlando, Florida on family vacations inevitably means one thing: theme parks, theme parks and, yes, more theme parks. So, it's often nice to have other options, and Omni Orlando Resort at ChampionsGate offers that in abundance.
This 720 rooms and suites and 50-villa complex located 25 minutes from Orlando International Airport provides so many activities that both children and parents alike shouldn't suffer from theme park withdrawal symptoms. In fact, they'll probably welcome the break from ride lines and not feel at all bored. Even alone, there are plenty of options for adults. Designers of the Omni Orlando fully realized the competition they'd face from the plethora of theme parks in the area and have done a commendable job sensing what activities their guests might desire.

A walk outside for a quick look-around is enough to realize how much planning has gone into the hotel's design, with 15 acres devoted to pools and recreation. A large swimming pool and whirlpool, surrounded by palm trees, ornate fountains, umbrellas and lounge chairs stands near the lobby's rear steps. Additionally, the Omni's dive-in movie nights enable children and adults alike to watch a film while enjoying the delights of the water. Eight cabanas located around the pools offer added privacy along with ceiling fans, plush robes and towels, Wi-Fi access, a fruit plate and smoothies, and can be rented from the front desk.

To the right of the pool, a mere 50 yards away, is a multi-purpose gym, easily accessed with a room key. To the left sits the lazy river near a fire pit with seating nearby, offering guests a cozy outdoor ambiance. The river, a popular attraction for kids, is an 850-foot looping water slide filled with shooting water cannons, arched waterspouts and a waterfall where children can play and float to their heart's content.
If splashing around isn't their thing, then there's always the sports area right next to it, comprising of tennis courts (Omni is a certified member of the U.S. Tennis Association), a sand volleyball set-up and a basketball court. There is also a Resort Arcade open 24 hours featuring air hockey, driving games and Mrs. Pac-Man. If that's still not enough, Omni also hosts Camp Omni with varied organized group activities for four to 12 year olds, including movies and board games. They even host special dinners, allowing tired parents to have a quiet, romantic evening elsewhere.

For adults requiring a reprieve from boisterous offspring, there's the ChampionsGate golf course. These include two 18-hole courses designed by Greg Norman, a links-style international course or the American-style national course and a lighted 9-hole, par-3 course. The Leadbetter Golf Academy World Headquarters is also located here. Not to mention, the choice of a post-game relaxation visit to the Mokara Spa to ease tired muscles.

Omni Orlando isn't so arrogant as to ignore the mesmerizing attractions of the various theme parks in the area, offering guests free bus shuttles to the Magic Kingdom and Epcot (free transport from there brings you to Hollywood Studios, the Animal Kingdom and Downtown Disney). So much has been written about these theme parks, it's hard to think of something new. Not being daredevils in any way, my wife and I avoided the high-flying rides at Epcot (yes, I know, party-poopers). In our defense, we did soar delightfully above breathtaking vistas of California in the Soarin' ride and we enjoyed Fantasmic, the 30-minute fireworks and water extravaganza in Hollywood Studios. But the highlight for us was La Nouba, Cirque du Soleil's avant-garde circus spectacle in Downtown Disney.

That's the outside. What of the inside? Rooms in Omni Orlando are spacious, with plenty of room between bed and walls. Ours came complete with a four-poster bed, a polished walnut headboard with a matching writing table and cabinet. A black, marble table stood beside a comfortable, three-person, blue sofa, with a beige armchair nearby. Gold framed paintings, mustard walls, and blue-beige carpeting come together with gold leaf wallpaper and beige floor tiling in the bathroom.

Aside from individuals and families, the complex also caters to weddings and corporate functions, offering 128,800 square feet of meeting and banquet space, including a 46,000-square-foot Osceola Convention Center and Ballroom. The 28,000-square-foot ballroom accommodates up to 150 10' x 10' exhibits or can break out into eight flexible meeting rooms.

Food options are also plentiful, with seven separate eateries to choose from, including the Zen Restaurant, with Pan-Asian dishes and a Sushi and sake bar. David's Club serves dishes ranging from Gulf shrimp to prime steaks, while Trevi's Restaurant serves fresh breakfast to the sounds of Italian music. Croc's Pool Bar & Grill presents a poolside array of sandwiches and salads and the Broadway Deli provides pizza and ice cream. Lastly, Morsels is a great spot for Starbucks coffee and baked goods.

We spent a relaxing first evening in the Zen Restaurant, its name matched well by the overall atmosphere, with soothing sounds of nature playing overhead. The aroma of fresh flowers filled the air, among a subdued décor of red and black and tables with privacy screens sat between a motif of grass and waterfalls.


Chef Xiong Tang strongly advised his tasting menu, but as we did not have the luxury of time, we chose instead à la carte Chinese and Sushi. The wakame salad, a delicate dark green serving of seaweed, sesame seeds and shreds of daikon radish, provided an intriguing and healthy opener. The hot and sour soup, so pungent it tingled the back of my tongue, was also a flavorful choice. The Chinese style spare ribs were soft but firm, falling gently off the bone, enveloped in a homemade barbecue sauce. As the chef's personal recipe, they represented a balanced mix of smoky, savory and sweet flavors. In contrast, the crispy, aromatic Szechwan duck, served as deboned shreds and cooked in pepper, ginger, garlic and star anise, was a little on the dry side. Accompanying the duck were spring onions, cucumber, Hoisin sauce and pancakes.

As a whole, the Omni Orlando proved a smart choice for a luxury hotel in the heart of the theme park-filled city. With a comprehensive list of activities and dining options, travelers of all types are sure to stay entertained throughout their trip.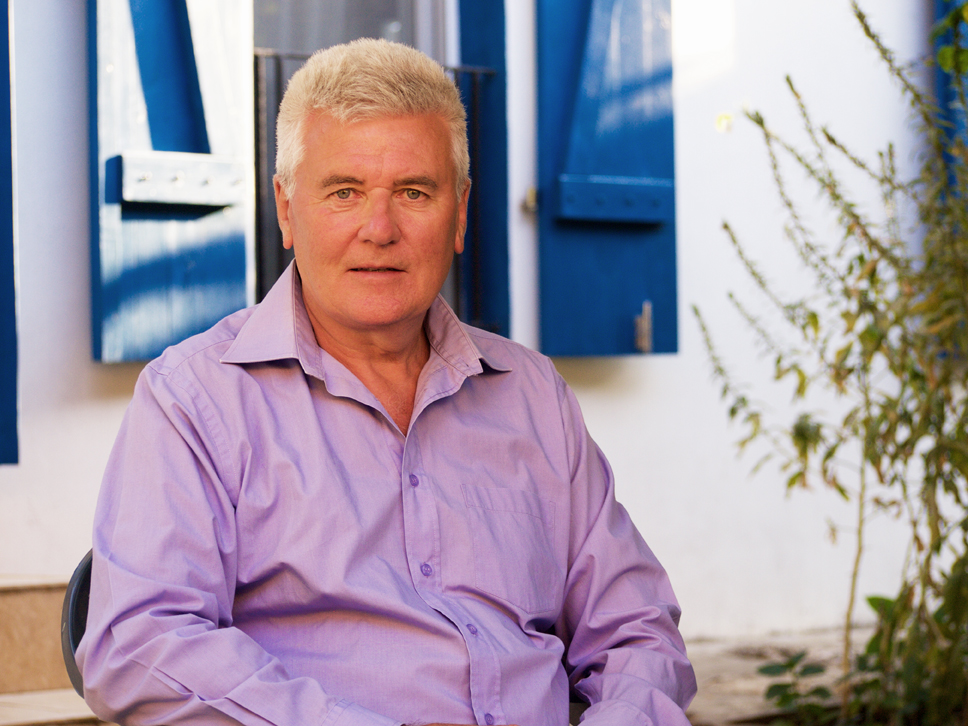 Sean Hillen
Sean Hillen - international journalist, editor and CEO of a national publishing company during 30 years in media, and an author. His novel, 'Pretty Ugly' is an intriguing ride through the world of cosmetics http://www.seanhillenauthor.com/ 'Digging for Dracula' his memoir as correspondent in Romania and 'Driver's Diary,' about the assassination of Irish revolutionary, Michael Collins. Sean's...(Read More)