By Lauren Brown West-Rosenthal Jun. 16th, 2016
Although Disney Springs (formerly Downtown Disney) is chock full of big, celebrity-backed restaurants, those seeking a quieter dining option away from the crowds still have plenty of great eateries to choose from in the area. Seito Sushi in Baldwin Park was named Orlando's Best Sushi restaurant this year and offers an adenturous experience for those who love Japanese cuisine.
The Omakase dinner is one of the most unique meals in Central Florida. The six-course meal features an eclectic menu created by the chef based on the freshest ingredients available that day. Some recent selections served on the Omakase menu included Squid Ink Soba served with west coast uni, spicy cod roe, cucumber flowers and miso brioche crumb; and the Salt & Pepper Soft Shell Crab served with herb salad from the garden, nuc cham dressing, garden peppers and purple snow peas. For dessert? Brown butter cake with cinnamon basil and lemon balm ice cream, carrot coulis, ginger snap crumble and basil flower.
You're welcome to sit anywhere in the restaurant to order Omakase-style but we recommend the 10-seat domestic walnut wood table built by Executive Chef Austin Boyd himself. Reservations for the Omakase menu must be made at least three days in advance and is priced $85 per person (with an additional $30 for wine or sake pairing).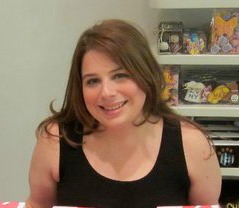 Lauren Brown West-Rosenthal
Lauren Brown has been covering pop culture and lifestyle news for over 16 years. A passion for interviewing celebrities, spotting trends, living a better life and traveling as far as her passport will take her has landed Brown dream jobs and assignments at a wide variety of media outlets including CosmoGIRL!, Us Weekly, Inside TV, MTV, Sirius Satellite Radio, AOL, Seventeen, Glamour, Ocean Drive a...(Read More)