By Cher Murphy Sep. 5th, 2019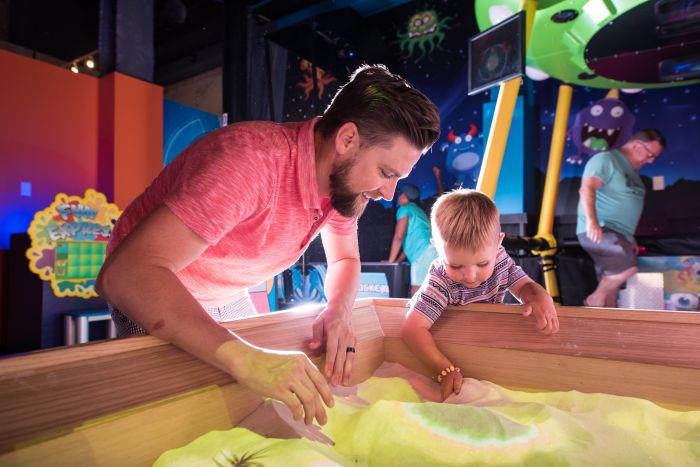 Photo courtesy of WonderWorks Orlando
WonderWorks Orlando is inviting teachers in the state of Florida to check out all they have to offer for free on select dates in September and October 2019. During Teacher Wonder Days, educators can learn about all the programs they offer. Teachers will get free admission into WonderWorks Orlando on Friday and Saturday, September 28-29, 2019 and October 5-6, 2019. Each additional guest they bring will only be $15 per person.
"WonderWorks Orlando looks forward to hosting our annual Teacher Wonder Days, where we invite teachers and their families from all over the state of Florida to experience WonderWorks' educational, upside down adventure!" says Brian Wayne, general manager of WonderWorks Orlando. "Over 1,500 teachers registered for our 2018 event and we look forward to surpassing that for 2019!"
Teachers who would like to take part in the program need to RSVP online. Each teacher will also receive a goodie bag filled with coupons and items from local businesses and attractions. WonderWorks Orlando will also be giving away door prizes, and there will be a special guest appearance by Professor Wonder. Everyone who attends Teacher Wonder Days will also be entered to win $500 worth of school supplies. Teachers can RSVP at the WonderWorks Orlando website: https://www.wonderworksonline.com/orlando/rsvp/.
Educators will not only get a chance to have fun and see the way families are challenged at WonderWorks, but they will also learn about a variety of the programs they offer. The special programs they offer include:
· School fundraisers.The program allows your school or class to have a spirit night, with your class or school receiving a portion of the proceeds.
· Sensory days.These are special days where exhibits are altered to provide limited stimulation for children with special needs.
· Homeschool days.WonderWorks offers special homeschool days with discounted rate for homeschoolers.
· Scout programs.There are programs offered for Girl Scouts and Boy Scouts, including appreciation days and sleepovers.
· School field trip programs.WonderWorks offers a unique educational field trip opportunity, where kids can learn about earth science, physics, astronomy, and more.
WonderWorks in Orlando is an adventure that tourists and locals both enjoy. The indoor amusement park is open 365 days per year from 9:00 a.m. until midnight. WonderWorks features a glow-in-the-dark ropes course, laser tag, 4D XD motion theater, magic comedy dinner show, and the Wonder Zones, which include interactive exhibits on natural disasters, space discovery, light and sound zone, imagination lab, far out art gallery, and a physical challenge zone. With over 35,000 square feet of "edu-tainment," the attraction combines education and entertainment with over 100 hands-on exhibits. To get more information or purchase tickets, visit the site at: https://www.wonderworksonline.com/orlando/.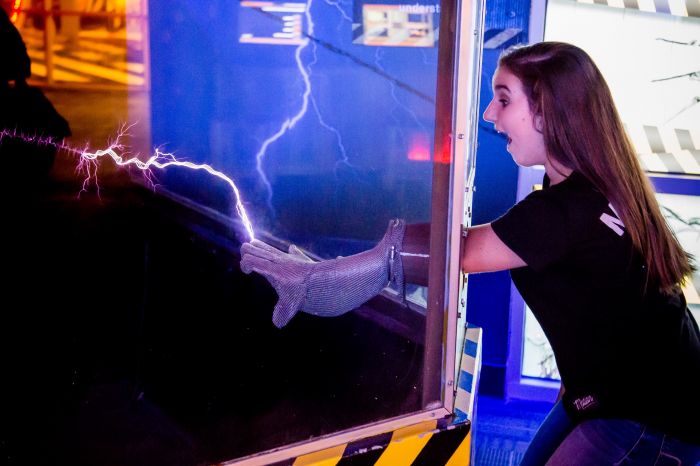 Photo courtesy of WonderWorks Orlando

Photo courtesy of WonderWorks Orlando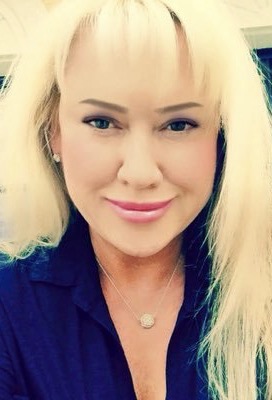 Cher Murphy
Cher Murphy, owner of Cher Murphy PR, brings with her a wealth of experience in covering a variety of interesting fields. As an expert in public relations, she works with clients in some of the most popular sectors, including health and wellness, education, restaurants, travel, and entertainment. With a nose for news and a gift of professional presentation, she is able to deliver high quality, ent...(Read More)