By Merilee Kern Jul. 14th, 2023

ette hotel
Nestled in the vibrant city of Orlando, Florida, LIPA Rooftop by Akira Back is a high-end modern Japanese restaurant offering a gastronomic journey that celebrates vibrant flavors and rich culinary traditions fused with epicurean ingenuity. With its breathtaking views atop the luxury boutique ette Hotel, restaurant guests delight in the harmonious fusion of relaxed sophistication and warm al fresco ambiance amid the vibrant glow of sparkling lights. But, as lovely as the atmosphere is, LIPA is where elevated Japanese cuisine takes center stage. The menu is crafted with demonstrable passion and expertise, making it a beloved destination for food enthusiasts seeking an unforgettable dining experience.Here are six key reasons why LIPA is a must-visit on your O-Town travel itinerary:
Atmosphere Abounds:A perfectly calibrated atmosphere of relaxed sophistication, LIPA is a rooftop oasis allowing guests to revel in a fresh and eclectic ambiance rife with an intriguing musical mix of electronic and acoustic music, courtesy of the on-site live DJ. At times it's upbeat and driving, others intimate and sensuous. But it's always a stellar vibe for an immersive, entertaining and memorable night out.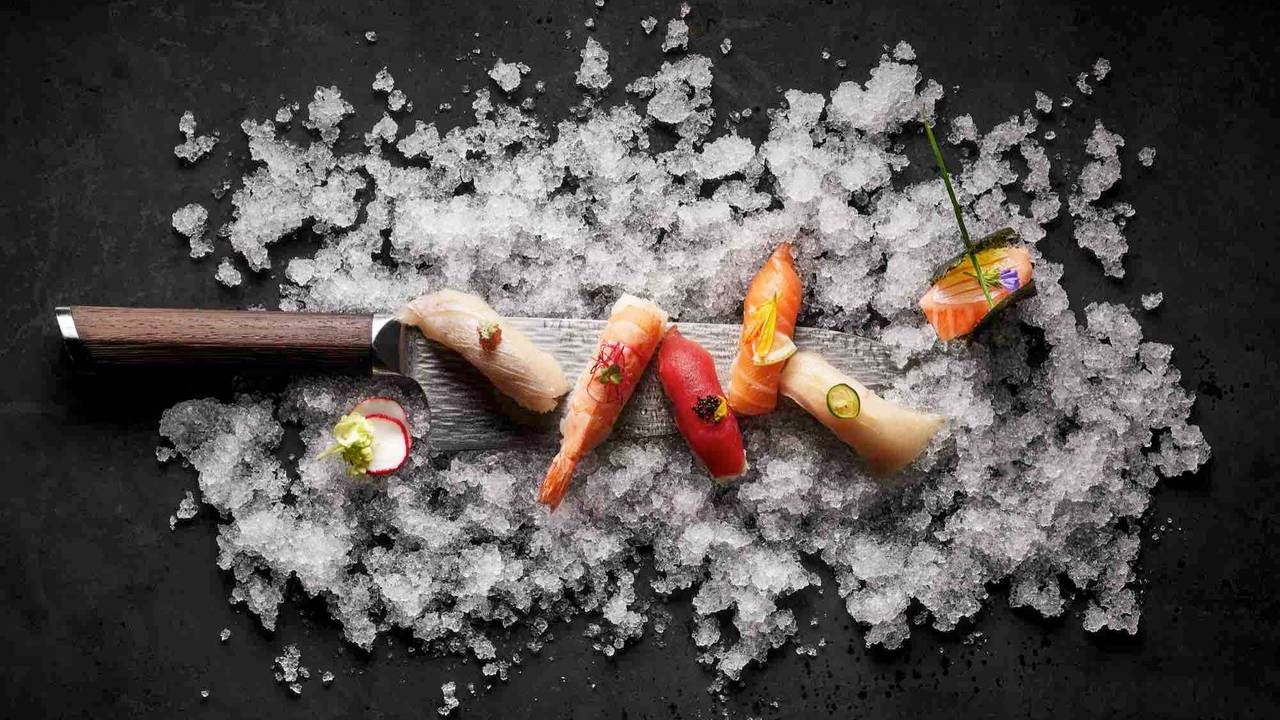 Superb Sushi:Lipa showcases the artistry and precision that defines Japanese culinary tradition. With its commitment to sourcing the freshest ingredients, Lipa Restaurant offers an exceptional dining experience for sushi enthusiasts seeking authentic flavors and meticulous craftsmanship. Also visually stunning, prepare to be captivated by the inventive presentation and conceptualization of sushi and sashimi dishes at LIPA. Many selections are whimsical and tongue-in-cheek. This includes The Hot Mess roll featuring sashimi poke, chukka wakama and spicy ponzu aioli; and the Pop Rockin roll with asparagus, cucumber, spicy crab and … wait for it: Pop Rocks!
Freshness and Quality:At Lipa Restaurant, the foundation of their sushi lies in the freshness and quality of the ingredients. It's the cornerstone ensuring an exceptional culinary experience. The Chef painstakingly sources the finest seafood to ensure that each piece of sushi and sashimi served bursts with flavor and showcases the premium-grade components.
Meticulous Craftsmanship:LIPA fare is an exquisite fusion of flavors, aromas and textures that showcases the best of Asian cuisine. Each dish is crafted with precision and artistry by passionate chefs who deliver a dining experience that celebrates the essence of "Asian Culinary Perfection." With detail and care, they expertly prepare each dish that pays homage to the artistry and sophistication of elevated Japanese cuisine.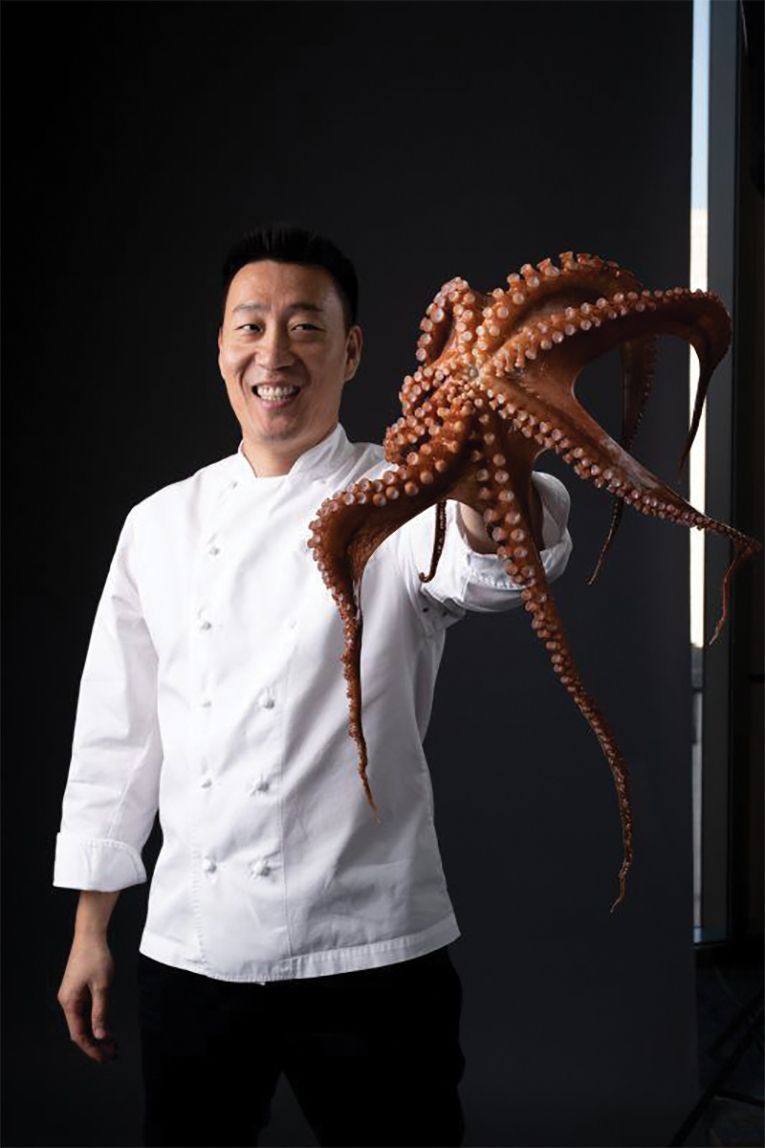 Mixology Masterpieces: While LIPA Rooftop is renowned for its culinary delights, it also boasts an impressive mocktail menu crafted by its skilled mixologists. Guests can sip on expertly crafted mocktails and innovative concoctions while enjoying the stunning rooftop views and stellar sushi creations. The combination of exquisite flavors and stunning beverage presentations make the rooftop bar a must-visit for gastronomes seeking a complete sensory dining experience. And, while this is an alcohol-free restaurant, patrons are welcome to bring their own favorite libations with them for the dinner experience.Impeccable Service:At LIPA Restaurant Orlando, attentive and personalized service greatly accentuates the dining experience. The friendly and knowledgeable staff members are passionate about creating a warm and welcoming atmosphere for every guest.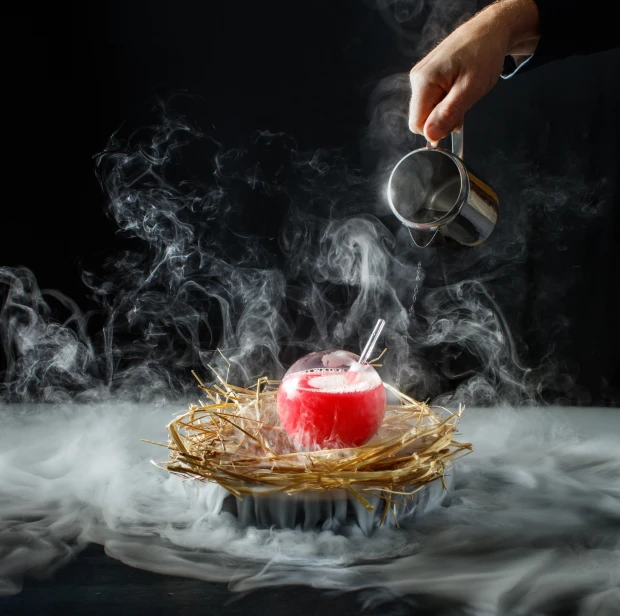 LIPA sits atop ette Hotel, a minimalist luxury boutique property that prioritizes sophisticated quality and world-class service that results in highly personalized, authentic guest experiences. The transformative luxury of this property—and brand at large—was envisioned by Alex Ekbatani, Founder, President and CEO of ette Hotels. Ekbatani developed a passion for first-class travel from a very young age, influenced by his father's role as the former CEO of Tehran International Airport. His journeys to countries like England, Germany, Belgium, Denmark and Japan sparked his love for architecture, entertainment and nature. In 2009, Ekbatani fully embraced his passion for hospitality as the President of Rosemont Hotels. In 2014, he founded ette Hotels—a contemporary luxury hotelier group under Rosemont Hotels. Now with his ette Hotel Orlando, a wellness-focused, zero-alcohol and epicurean-forward destination, Ekbatani aims to revolutionize the hospitality industry.LIPA Rooftop by Akira Back is a true gem bringing epicurean excitement to the heart of Orlando. With its fresh and delectable sushi and sashimi cuisine, inviting ambiance, gorgeous views, captivating design elements and exceptional service, LIPA offers a culinary experience that promises an unforgettable journey through the vibrant and versatile world of modern Japanese gastronomy.~~~
***Some or all of the accommodations(s), experience(s), item(s) and/or service(s) detailed above may have been provided or arranged at no cost to accommodate if this is review editorial, but all opinions expressed are entirely those of Merilee Kern and have not been influenced in any way.***

Merilee Kern
Forbes Business Council Member Merilee Kern, MBA is an internationally-regarded brand analyst, strategist and futurist who reports on noteworthy industry change makers, movers, shakers and innovators across all categories, both B2C and B2B. This includes field experts and thought leaders, brands, products, services, destinations and events. Merilee is Founder, Executive Editor and Producer of "T...(Read More)