By Slavica Monczka Oct. 28th, 2011
As the clock struck midnight in Paris, and as all the Cinderella's rushed home, I just began my evening at the XXXX Magazine Screening and Party at La Villa restaurant and nightclub. It was a stellar event to celebrate Paris Fashion Week, hosted by XXXX Magazine and Made in NYC's Karim Amatullah and Dimitri Hyacinthe.


Known for throwing memorable parties, this one will be marked by champagne bottles aflame with sparklers rolling out from one VIP table to the next, as the beautiful danced to the hypnotic music late into the night. I stood there thinking, "if this is a dream, please nobody wake me!"

XXXX Magazine, launched in 2009 by Indira Cesarine, is a multimedia publication showcasing original productions of video art, fashion films and documentary shorts by various international artists and directors. This event featured video installation/screening of fashion films and clips from the current issue titled Voyage, where contributors give us "their own take on what 'voyage' means to them," explains Cesarine.


Guests watched with intrigue the images while indulging in a delightful dinner. Then as the night went on, everyone moved into the La Villa room where DJ's and dancers continued to satisfy us. I worked the room with photographer Johanna Jacobson, based out of Los Angeles, California and Italy (I know, I want her job), rubbing elbows with foreign jet setters and super models that have invaded the City of Lights this week. Once again, please do not wake me.

These XXXX Magazine videos attracted me to the gorgeous founder and Creative Director, Indira Cesarine, whose background further lured me into this interview. Her career started early, as she was referred to as the "photographic child prodigy." Cesarine had already four one-woman gallery exhibitions on her artistic photography by the time she graduated high school. Since then, her long list of people she has worked with include, but are not limited to, Ford and Elite Modeling agencies, Vogue, Glamour, In Style, and was featured in numerous television shows around the world.


Cesarine's debut as director was in 2007 in City of Love at the Cannes Film Festival. Not bad for her first short film. Her experience in photography and film is too long to mention all here, but just know that Cesarine is as cool as she is talented. Did I mention Cesarine is also stunningly beautiful?

"After close to twenty years working in the fashion industry, I was craving something different other than the traditional two-dimensional publishing," explains Cesarine of her "Untitled" Magazine. "My concept behind XXXX was to do something completely different, that merged the art and fashion worlds on a motion platform, not just photography and text."


Cesarine's experiences led her to the creation of this magazine to "promote new ideas and originality." This evident in the name of the magazine and recent issues themed Voyeur and Kaleidoscopic. XXXX is a "creatively progressive publication to give artistic professionals a new avenue of exploration," released on-line, in print and via iPad. One question she hears most often is why XXXX? "Originally founded as the 'Untitled' Magazine, it has for me become the ultimate symbol for 'creative freedom' as it can truly mean anything," explains Cesarine. "The letter 'X' has stood for the 'indefinable' or 'independent' variable." This symbol, Cesarine says, represents the magazine as a "truly progressive publication that refuses to follow the crowd, but rather leads the way in technology, innovation and ideology."


Additionally, there are these fascinating international screenings and launch parties, such as this one I have been privileged to attend in Paris, plus exhibitions like the recent Facets of Figuration at the Metropolitan Museum of Art, the Voyeur Exhibit at Art Basel in Miami, and the premier of their Surreal issue at Soiree Au Louvre Benefit at the French Embassy Cultural Center in New York.

"Our followers come from all over the world, and it is really important to the magazine to have an international roster," Cesarine tells me. "It is more of a cultural publication than just a fashion or art magazine. It was also created to promote collaborations between artists and to showcase the work of emerging artists, not just established names. I felt it was important to be supportive of the new generation of talent out there, and the younger generation is definitely into the idea of interactive publications," describes Cesarine.


The Voyage issue features films from contributors from Argentina, Greece, Sweden and America, just to name a few, and can currently be viewed at Big Screen Plaza in New York as well as at their website. "I hope it inspires people to think, to be creative, to ponder the meaning of art, as well as look at fashion in a new way. I also hope it opens people's eyes to new ideas and new ways of looking at the world around them," proudly states Cesarine when asked what she hopes to accomplish. It is a movement attracting followers around the world.

What we can expect in the near future from XXXX, is another screening at Art Basel in Miami, a special event at Paradise Row in London, and an appearance at the Cannes Film Festival 2012, only a few Cesarine can mention to me for now. Be on the lookout for the next issue themed Hollywood where Cesarine will take her magazine on location for production (I know, I want her job too). Follow the movement at 4x-Magazine.com. For more on Johanna Jacobson visit AmbientImage.com.

A midnight in Paris soiree
T'was an invite to come out and play
Shmoozing and drinking deep red cabernet.
How many? Too many to count anyway.

Merci, a bientot, and now I must pay
The inevitable hangover awaits the next day
Worth every moment, as I sip my cafe
The morning I awake in beautiful Marais.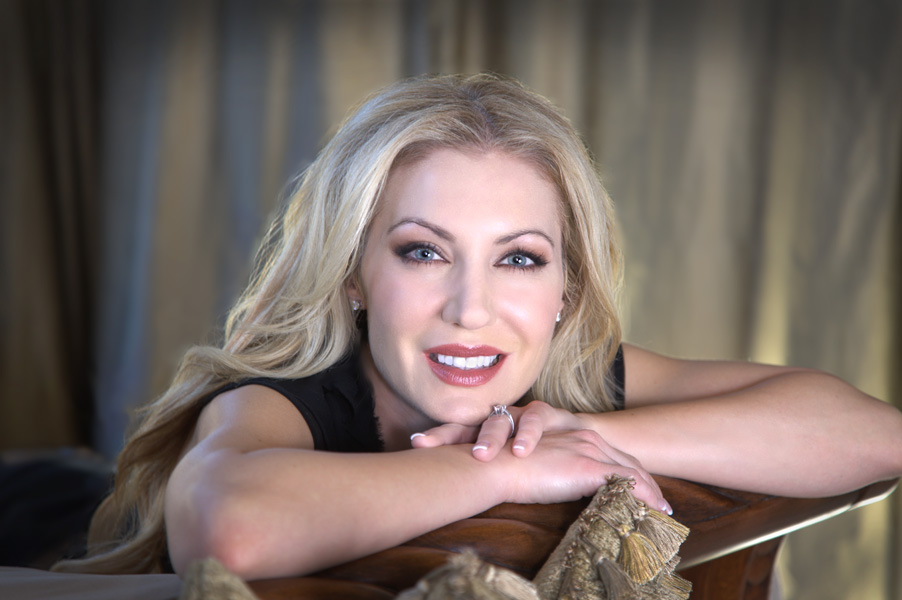 Slavica Monczka
Slavica Monczka created Seductively French (SF) to celebrate the allure of the French culture. SF recognizes and admires France as the birthplace of haute couture, fine art and architecture, and gourmet cuisine. French culture has seduced the world and SF invites you to experience the uniqueness of France, the spirit of the French people and the true meaning of passion. SF creates media con...(Read More)