By James Rothaar Dec. 2nd, 2013
Real estate developer Thor Equities, in conjunction with Dutch property firm Meyer Bergman and Israel-based Harel Insurance and Finance Group, has purchased the prestigious address 65-67 Avenue des Champs-Élysées in Paris for over $330M — though the exact price of the purchase was not revealed. The mixed-use building spans over 110,000 square feet and houses high-end office, retail, and residential tenants, including Nike, Tommy Hilfiger, Puig, and Pagerex. The stone-exterior building has two interior courtyards, retail stores at street level, offices on the upper levels, and residential units are ifound in the rear. There are no vacancies, as the property is fully leased.
"The Champs-Élysées is a symbol of world class luxury. This property is located in the epicenter of Paris' premier shopping destination and attracts the top retail brands from around the world," said Joe Sitt, CEO of Thor Equities. "Demand for great spaces in the fashion capital is always at a premium, making this building one of the most sought after in the city. The European market presents a great opportunity as we expand our global portfolio and the opportunity to acquire a property of this stature is a significant achievement."
The management team of Harel Insurance and Finance Group is equally excited about acquiring this grandiose real estate, known as one of the world's most famous destinations for all-things luxury. "Demand for high-street retail in Paris continues to rise and shows no signs of abating, and within Paris, there is no more marquis [of] an address than the Champs-Elysees," said Gadi Ben Haim, head of real estate investments at the Harel Insurance and Finance Group.
Thor Equities became active in the French market last year with the purchase of two properties: an office in Paris and a luxury-retail site in Cannes. Thor also purchased the Burlington Arcade in London, in 2010, and continues to invest in European real estate.
"We are delighted to acquire this gem on Paris' busiest and most popular shopping street in an off-market transaction on behalf of our fund investors," said Markus Meijer, CEO of Meyer Bergman. "We see great potential in this mixed-use asset that not only offers steady income, but also attractive upside potential."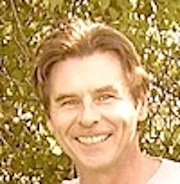 James Rothaar
James has written content for Justluxe.com and other leading online luxury lifestyle magazines. Rothaar previously served as the senior-tenured staff writer for JustLuxe, having worked with the digital magazine since 2005. He resides in Jacksonville, Florida, and works as an independent marketing consultant and freelance writer and copywriter. He is the co-owner of Wild Owl Digital, a boutique mar...(Read More)