By Sean Hillen Jul. 9th, 2014
When Prince Roland Bonaparte—explorer, geographer, botanist and grand-nephew of the famed French emperor—made this present-day hotel his home, he probably didn't imagine his passion for travel would live on through the exotic flavors now emanating from the kitchen of La Bauhinia restaurant.
Hosting guests throughout the day, for breakfast, lunch and dinner as well as afternoon tea, it is one of three eateries at Shangri-La Hotel Paris. It is built as a rotunda with a 1930s Eiffel Tower-inspired steel and glass skylight supporting an impressive Murano glass chandelier. The restaurant's name, the orchid tree flower which appears on the Hong Kong flag, is a tribute to Prince Bonaparte's all-consuming interest in botany and his 2.5 million samples in his herbarium.
Enhanced by a floral ambiance, oriental paintings and copies of ancient Asian manuscript-inspired wallpaper, the décor is in warm red and jade tones with large natural plants creating intimate spaces between tables and Chinese vases decorating the perimeter. One floor overlooks the other, with outer tables around its gleaming, black metal rim, as well as inner tables along the wall. Tall, slender ficus trees with sparse foliage on top lead the eye upwards to a giant chandelier and a cupola partially wrapped in a beige netting. A single, lipstick red calla flower decorates each table.
Focusing on fresh, quality products, Chef Philippe Labbe describes his cuisine as "precise, with a nod to creativity and taste." Originally from the Champagne region, the two Michelin-star chef blends within the La Bauhinia a menu whose flavors bridge the Orient and the West in the most harmonious manner.
There's no better way to start an evening than with one of their very impressive range of signature drinks. El Ceviche is made up of Beefeater 24 gin, lime, liqueur of Yuzu (a Japanese citrus fruit), coriander and bitters and comes in a Champagne glass. It's refreshingly herbal. The Red Flag consists of Grey Goose vodka, wasabi, horseradish, soya sauce, tomato juice and smoked salt in a tall glass. It's spicy and wholesome. Moving onto the amuse bouche, it is a delectable, creamy artichoke that sets the taste buds alight.
Given that the restaurant is located in the City of Light and has a Cantonese theme, one starter of frogs legs in a light brown sauce with distinct Asian flavors is a must. A lighter option is grapefruit salad with shrimp, fresh cilantro and peanuts. If you're fond of this particular fruit, you will truly appreciate this choice that is dressed with crunchy roasted peanuts. With the shrimp being plump and juicy, it is the ultimate ode to everything citrus, with generous slices of red and yellow grapefruit, a sprinkling of lime juice and a touch of spicy vinaigrette.
For the main course, we chose the classic beef tenderloin whose presentation was enchanting. It's as if being presented with a set of Baoding balls (Chinese meditation balls) on a plate beside the carefully cut meat glistening with silky sauce. That's the visual enchantment; the taste version is even greater. The beef, soft and succulent and, the Dauphine balls, a delicate mélange of potatoes, almonds and pâte à choux (a mixture of flour, eggs and butter) all delicately linked together with a silky marrow Bordelaise sauce.
Diners who want to venture East in their tastes also have plenty of choices including steamed codfish with tamarind, cucuma and coconut milk; lamb shoulder fricassee with cashew nuts, coriander and ginger sauce; Asian-style burgers made with minced duck and crab meat, with candid ginger and mesclun salad (a Provence mix of young salad leaves such as chervil, arugula, leafy lettuces and endive).
Ending your evening, the classic French dessert of Millefeuille, also known as Napoleon, (how ironic considering the former owner's family genealogy) may be the best choice. The caramelized pecan nuts supporting the scoop of vanilla ice cream is a mere minor artifice in relation to the luscious layers of vanilla custard, cream and fluffy pastry beside.
If that's not enough to satisfy your senses, if you dine at La Bauhinia on Wednesday evenings, you can join the weekly Shangri-La open Champagne party in the hotel's main lounges which is a great opportunity to mingle with the young and the beautiful.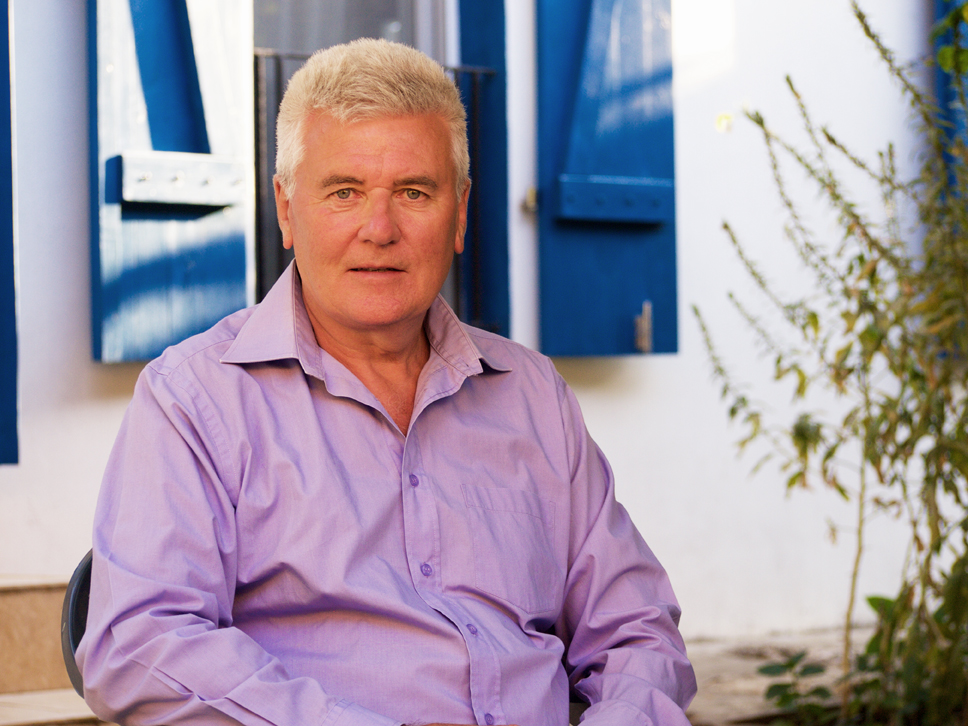 Sean Hillen
Sean Hillen has been an international journalist and editor for over 30 years and published author. His contemporary novel, 'Pretty Ugly' is an intriguing ride through the murky undercurrent of the lucrative cosmetic industry http://www.seanhillenauthor.com/  Sean's writing experience spans several continents - in Ireland, for the national daily The Irish Times and in England, as foreig...(Read More)