By Sean Hillen Jul. 29th, 2014
After feasting on tasty patisseries, fine wines and French gourmet food, fancy something different in the City of Light? An evening's entertainment at the Le Crazy Horse or Le Moulin Rouge in Paris might just be the ticket. The Féerie show at Le Moulin Rouge involves between around 40 male and female dancers on stage (often altogether) dressed (sometimes not so dressed) in costumes ranging from flamboyant ostrich feathers to transparent silk to colorful military uniforms. The performances make for a wonderful experience, transporting one back to the days of the late 19th century La Belle Époque and Henri de Toulouse-Lautrec.
There's something for everyone in these dazzling, well-choreographed routines featuring dancers as pirates complete with a ship on stage or dressed in flowing Turkish robes and scanty belly-dancing outfits in a sultan's palace, or in multi-colored costumes of gold, blue, red, green and yellow in a Chinese setting. There seems no end to the costume changes, with female dancers as tigers, at a masked ball, another resembling Medusa (the face of protection in Greek mythology), musketeers and as Cossack and Russian dancers. The show, in part, chronicles the various epochs of Paris history, with drunken women of the night with art nouveau background décor indicating the early 1900s, US solders a la World War II and a modern rock routine with sizzling dancers in sexy, leather outfits and matching boots, singing I Will Survive.
There's even an amusing skit from twin sisters dressed in a single large body stocking and Olga and her Lions, the lead trainer dressed in red stripes with a whip and six female, leather-clad dancers with fluffy heads. For animal lovers, there's a circus scene featuring adorable, miniature ponies and clowns. A dramatic 'water' spectacular makes even the most hardened of watchers gaze wide-eyed like children: a huge pool filled with water rises slowly from the stage in which a nubile woman appears dressed in a bikini. Writhing alongside her are several snakes, long, slender and shiny-backed. With effortless, erotic elegance, the performer launches into acrobatic underwater dance movements with the snakes in tow, sometimes held in her arms, sometimes aloft over her head, sometimes slipping in and around her arms and legs.
Emphasizing the fantasy aspect of the show, two dancers float above the audience singing a dream-like, romantic duet in one scene. While the show consists primarily of a series of impressive dance performances, breaks between them are provided by other, varied, non-dance related entertainment. Take for example, an excellent ventriloquist with his funny talking companions (a crow, a wolf and a poodle) who attempt to sing a high-pitched version of Louis Gasté's well-known song, Feelings. Audience participation fun includes the ventriloquist bringing on stage random members of the audience to interact with the puppets.
A highlight of Le Moulin Rouge, of course, is an ear-splitting, physically-impressive performance of the traditional, high-kicking can-can with 20 male and female dancers, the latter in long skirts, petticoats and black stockings in the French tricolor. The girls of Le Moulin Rouge, about 12 of them and eight boys plus two very flexible ones, fling their bodies into the air and across the room with split's landings that make the audience stare incredulously.
The show's producer is Jacki Clerico, and Doris Haug and Rugerro Angeletti are the creators with choreography by Bill Goodson. In contrast to the more traditional Moulin Rouge, Le Crazy Horse hosts a more contemporary show entitled Désirs where some performers, every bit as beautiful and athletic as the former, utilize modern technology in their acts. The result: reflections and images meeting in a kaleidoscope of colors and textured designs. Directed by international choreographer Philippe Decouflé, routines involve the creative use of mirrors and simple hand movements, scanners used in everyday retail outlets, a female dancer acting the role of a tipsy maid dressed in a sassy outfit and the imaginative interplay of light and shadow on a dancer's body. The show's artistic direction is led by photographer Ali Mahdavi.
Show highlights also include a challenging solo performance by a female dancer who enters the stage from above, dangling from a series of ropes, and creates intricate patterns by interchanging them across and over her limbs and head. Characteristic of the show's modernity is another solo routine in which a female dancer imitates an increasingly frustrated financial analyst at her desk trying to make sense of a plethora of printed accounting reports. Complete with a flute of Champagne (or a drink of your choice), both Le Moulin Rouge and Le Crazy Horse provide exceptional entertainment and a welcome addition to any vacation in the City of light.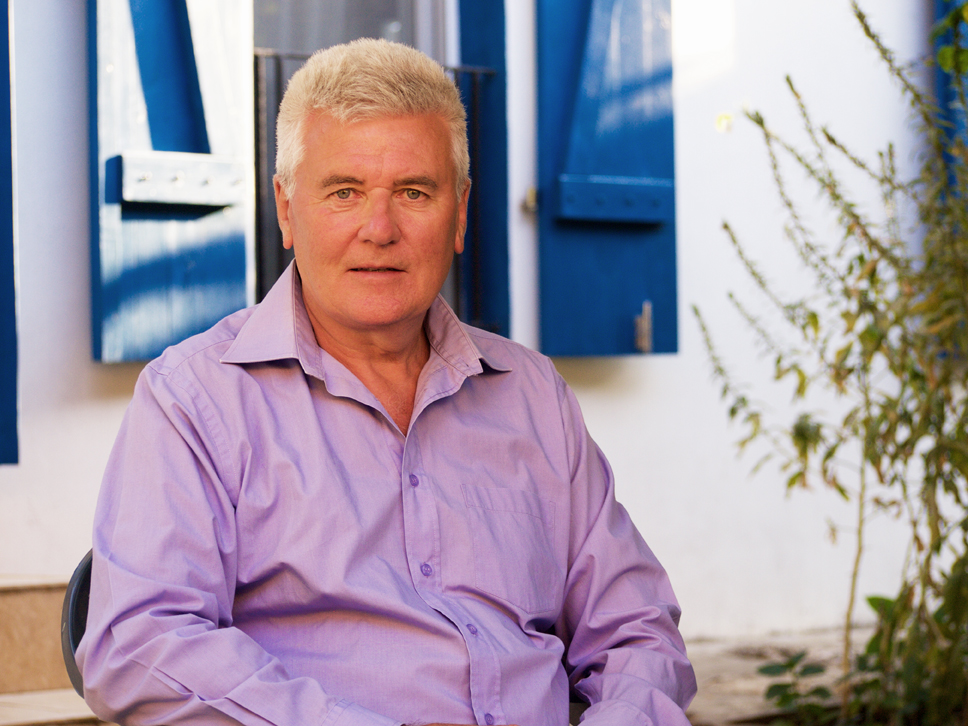 Sean Hillen
Sean Hillen has been an international journalist and editor for over 30 years and published author. His contemporary novel, 'Pretty Ugly' is an intriguing ride through the murky undercurrent of the lucrative cosmetic industry http://www.seanhillenauthor.com/  Sean's writing experience spans several continents - in Ireland, for the national daily The Irish Times and in England, as foreig...(Read More)