By Sean Hillen Apr. 20th, 2015
With a marble bust of Louis XVI displayed proudly outside its ground-floor restaurant and home of the French President just up the street, it's easy to expect great things of Le Bristol Paris. Behind the front desk, crimson-carpeted stairs lead to an impressive array of woven wall tapestries, Louis XIV-style tables adorned with fresh flowers, gilt-framed paintings, gleaming chandeliers, and an old-world elevator.
Le Bristol's beginnings could historically be ascribed to Louis XIV (the Sun King), for without him, the 188-room hotel might not exist. It was his property development initiatives that led to the Right Bank's rise in stature and subsequent construction of the Grand Cours, now the Champs- Élysées. This turned the enterprising hotelier's dream of hospitality stardom into a reality.
When he died in 1715, and the power base moved from Versailles to Paris, his successor Regent Philippe d'Orleans moved into the Palais-Royal. Dignitaries followed and built mansions as they came, one of which became the platform for Le Bristol. And the rest, as they say, is history. Since 1925, under the guidance of its founder, Hippolyte Jammet and his son Pierre, Le Bristol has played host to celebrities of all kinds and colors, ranging from American rock 'n roll stars to English royalty and actors from Charlie Chaplin to George Clooney.
Since 1978, under the ownership of Rudolf and Maja Oetker who added it to their Oetker Collection of luxurious hotels, it has continued in this familiar role, maintaining its prized position as one of the oldest palace hotels in the City of Light. In modern times, it gained further fame through Woody Allen's film Midnight in Paris.
We stayed in a recently-renovated junior suite, overlooking a pretty interior garden where breakfasts are served al fresco on warm mornings and discreet, private soirees are also held. Across the lawn, one of the wings is now undergoing radical renovations, but you would hardly notice. Our bedroom was designed in Louis XV and Louis XVI-styles, square and spacious with two central pillars, a chandelier, chintz and silk curtains, elegant chairs and Persian carpets. A vintage-style, cane-backed bed, mirrored dressing room doors, console and a bureau, flat screen TV, and a lime green sofa and armchairs comprised most of the furnishings. The bathroom boasts Carrara marble with La Prairie products.
Breakfast in the Epicure Restaurant was a delight, especially in the company of head waiter Olivier, who worked in the Europa Hotel in Belfast, once considered the most bombed hotel in Europe. Maybe in part because of that experience, his earthy, deadpan humor is most uplifting. The restaurant is decorated with magenta curtains, revival furniture, flower-designed Raynaud Limoges china and chandeliers. As for the food, highlights include eggs Benedict with black truffles or hen soft-boiled egg with maple syrup and caviar. Or, for those with a sweet tooth, try the decadent pain perdu with red berries and vanilla custard.
For a fine dining experience, consider the one-star Michelin brasserie, 114 Faubourg, which opened in 2009. Located on the ground floor off the main foyer, it features a decorative leitmotif of vibrant, multi-colored dahlia flowers splashed across its orange walls, as well as sandy-colored pillars. Under the direction of Chef Jean-Charles Cauquil, our first course was the artichoke soup, which is a delicate blend of truffles, slices of artichoke and foie gras. As for the king crab eggs starter, the beads of lime caviar was the work of a genius. One of the healthiest items on the menu (aside from vegetarian dishes, is the sole cooked classic Meunière style, with a delicate, buttery sauce on the side. My companion opted for the beef tartare sandwiched with shredded parchments of Atlantic oyster. Soft, solid and moist, it elicited child-like murmurs of delight. Other dining options include the three-Michelin star Epicure restaurant, which overlooks the interior gardens and Le Jardin Français, for traditional afternoon teas, lunches and dinners. Beside it, Le Bar du Bristol offers a quiet, cozy setting for informal drinks.
A quaint aspect of Le Bristol is its wood-floored interior swimming pool on the 6th floor. While not overly large, it has an attractive design. Shaped like a boat, it features colorful paintings of people on beach vacations along its walls and offers panoramic views of the city through its large windows. Spa by La Prairie, a hammam and a fitness center complete the hotel's wellness facilities.
For sheer elegance and an authentic sense of Parisian history, Le Bristol checks all the boxes. Its location on rue du Faubourg Saint-Honoré, a mecca for luxury goods in the heart of the city's arts and fashion district, means it is also in a convenient from many of the top attractions.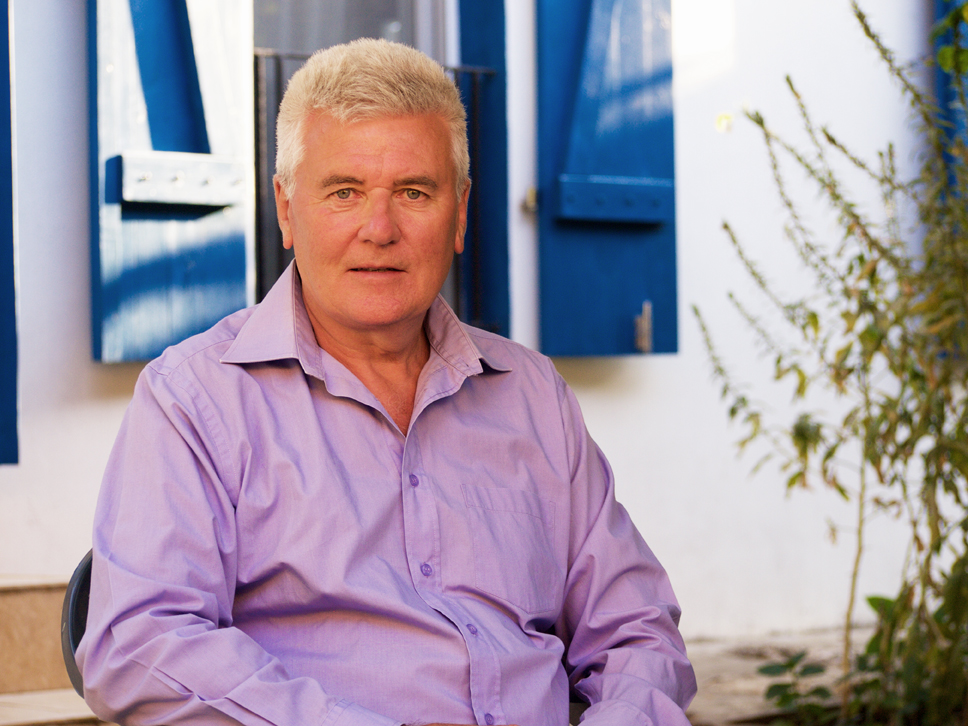 Sean Hillen
Sean Hillen has been an international journalist and editor for over 30 years and published author. His contemporary novel, 'Pretty Ugly' is an intriguing ride through the murky undercurrent of the lucrative cosmetic industry http://www.seanhillenauthor.com/  Sean's writing experience spans several continents - in Ireland, for the national daily The Irish Times and in England, as foreig...(Read More)