By Sean Hillen Apr. 30th, 2015
When a hotel features its own private cinema, seating almost one hundred people, you know you're somewhere special. Which is true if you're staying at Le Royal Monceau – Raffles Paris. Opened near the end of the Roaring Twenties by Pierre Bermond and André Jugnot, Le Royal almost immediately became a virtual Who's Who of guests with Josephine Baker, Maurice Chevalier, Walt Disney, Winston Churchill, Ernest Hemingway and Michael Jackson all enjoying a little pampering at its property.
Then, in 2008, a demolition party took place after which the hotel was completely renovated over two years. In this time, French designer Philippe Starck applied his own inimitable style to the hotel. Today, its iconic ruby glass façade leads to Le Grand Salon which is home to multiple mirrors highlighting dazzling clusters of chandeliers and display cases.
Le Royal Monceau has 85 rooms, 61 suites and three apartments, including three 3,767-square-foot Presidential Suites, one of which recently housed Beyoncé while she was in Paris. Set over five floors, the suites offer private entry to the hotel through 41 avenue Hoche and their own entrance to the spa. Our room, a junior suite on the 6th floor with views of the Arc de Triomphe, featured silver chrome surfaces, large mirrors, a walk-in closet and a small sitting area.
The writing desk is decorated with scraps of paper, family photos and partial letters under its glass top, almost as if left by a fellow traveler of the past. Guests are encouraged to jot down their own thoughts on the waxed papier-mâché of bedside lampshades. The semi-enclosed, gray and white marble-floored bathroom is spacious, replete with a separate bath tub and shower. Guests are also treated to Clarins bath products in all rooms.
Le Royal offers two main restaurants, the French-style La Cuisine and the 35-seat, one Michelin-star Il Carpaccio serving Italian fare inside its wonderful seashell encrusted walls. Le Bar Long is the place to be for drinks paired with one of their assorted chocolate desserts or macarons created by pastry chef Pierre Hermé. His creations offer a unique take on classic flavors such as his Ispahan variation with lychees, rose and raspberry; or the Grand Crue Araguani chocolate ganache with banana and avocado. The high, narrow and luminous bar counter positioned in the center of the room adds an innovative touch to the overall ambience.
One evening, we dined at La Cuisine which boasts a spacious combo of open tables and private alcoves in front of an open-style kitchen. Under the guidance of executive chef Laurent André and chef Hans Zahner, we began with a refreshing verbena cocktail with cucumber, mini baguettes, and chocolate by Maison Kayser. La Cuisine's menu is impressive with dishes such as wild king prawn Carpaccio, gnocchi with chorizo and veal from Limousin stuffed with confit lemon. We paired out meals with a dense red, fruity Gevrey Chambertin Petite Chapelle 1er Cru and a biodynamic Burgundy from Domaine Trapet.
La Cuisine also serves a breakfast buffet in the mornings that features sushi, Hermé pastries, a delectable dark chocolate beverage and anti-toxin corner comprising special nutritional powders to be added to selected dishes.
The hotel's wellness center, the first Spa My Blend by Clarins facility for the brand, comprises a 16,145 square foot space that includes multiple rooms, watsu body treatments and a 247-foot infinity pool (the longest of any Parisian hotels). It also features separate hammams and saunas for men and women and a gym.
Additional amenities include a bookstore, Katara cinema and Le Royal Eclaireur, a part-luxury boutique, part-gallery that holds a selection of clothes, jewelry, art and design objects. The hotel also has its own art concierge, Julie Eugène, who provides customized visits around the hotel's private collection and to galleries and museums throughout Paris. She also provides assistance to guests interested in purchasing art and can arrange for private midnight tours of the Louvre or other art museums in the city.
For a palace hotel with a modern eclectic vibe, tantalizingly seductive desserts and a central location close to key attractions, the picturesque Le Royal Monceau – Raffles Paris is hard to beat.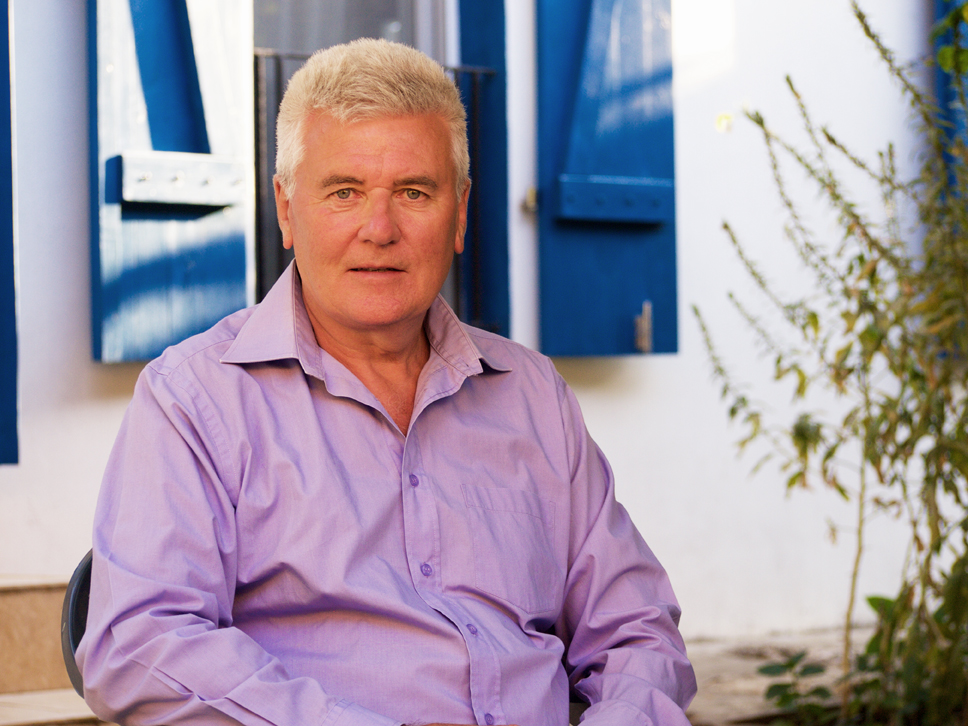 Sean Hillen
Sean Hillen has been an international journalist and editor for over 30 years and published author. His contemporary novel, 'Pretty Ugly' is an intriguing ride through the murky undercurrent of the lucrative cosmetic industry http://www.seanhillenauthor.com/  Sean's writing experience spans several continents - in Ireland, for the national daily The Irish Times and in England, as foreig...(Read More)