By Sean Hillen Jul. 6th, 2016
The Château de Pierrefonds, the atmospheric central location for the popular BBC series Merlin, is located a two-hour drive north-east of Paris, and was originally built by Duke Louis of Orleans in the 14th century. This impressive castle-like structure became the setting for the adventures of the famous magician, King Arthur and the fabled Knights of the Round Table.
While the original castle was destroyed under the order of King Louis XII, it was bought by Napoleon I in 1810 and its romantic appearance attracted much attention from visitors. Emperor Napoleon III wanted to turn it into an imperial residence and architect, Eugene Viollet-le-Duc (and later his son-in-law Mauric Ouradou) was placed in charge of the restoration project.
Rather than build it exactly as it was in earlier centuries—a difficult task as there was little information as to what it had been like originally—they designed it with elements from various historic castles they liked throughout France.
Resting above the quaint, lake-side village of Pierrefonds, the château commands panoramic views over the surrounding landscape and tranquil forest of Compiegne. Entered through a drawbridge, the first interior feature is a circular-shaped, cobblestone courtyard that immediately beckons one back to a bygone age of adventure and chivalry. Its portico is skillfully decorated with fantastic creatures and tradesmen of the era at work such as carpenters and stonemasons. Guests can wander through various rooms featuring huge fireplaces and decorative mantelpieces like coats of arms, paintings, sculptures and statues, including one of Louis I of Orleans seated on a horse. Intricate friezes, both in stone and wood, depict motifs from the plant and animal kingdom.
Art nouveau aficionados can admire several wall paintings and wood-carvings Viollet-le-Duc created in several rooms, setting the initial tone for an artistic style that would only become popular about 100 years later. Viollet-le-Duc himself, the master architect, who was involved in other renovation projects including Notre Dame Cathedral, the Cite de Carcassonne and Coucy castle, makes an appearance in pilgrim's clothing on the chapel gate. In one room is a miniature model of the castle created for the 1878 World's Fair to help attract visitors to the real McCoy while in another is an exhibition of funerary sculptures commissioned by King Louis Philippe. Fragments of statues and other items found during restoration are also on display and a short video provides historical background.
Château de Pierrefonds is under the control of the Center of National Monuments, a state organization that protects and maintains more than 100 monuments and cultural sites throughout France including Mont-Saint Michel and the Arc de Triomphe. Strangely, even though it has helped attract many visitors to the site, there is no information either inside the castle or at the local tourism office about the filming of Merlin. Avid followers of the television series can, however, enjoy recollection of various scenes and episodes, shot both inside and outside the castle.
Self-guided tours are priced at around USD $8 a person with daily tours beginning at 10 a.m. Tour lectures for one to 15 people can be booked for around USD $155, 16-30 people is priced at $249. Private tours are also available for groups only in French, English and German. Price available upon request.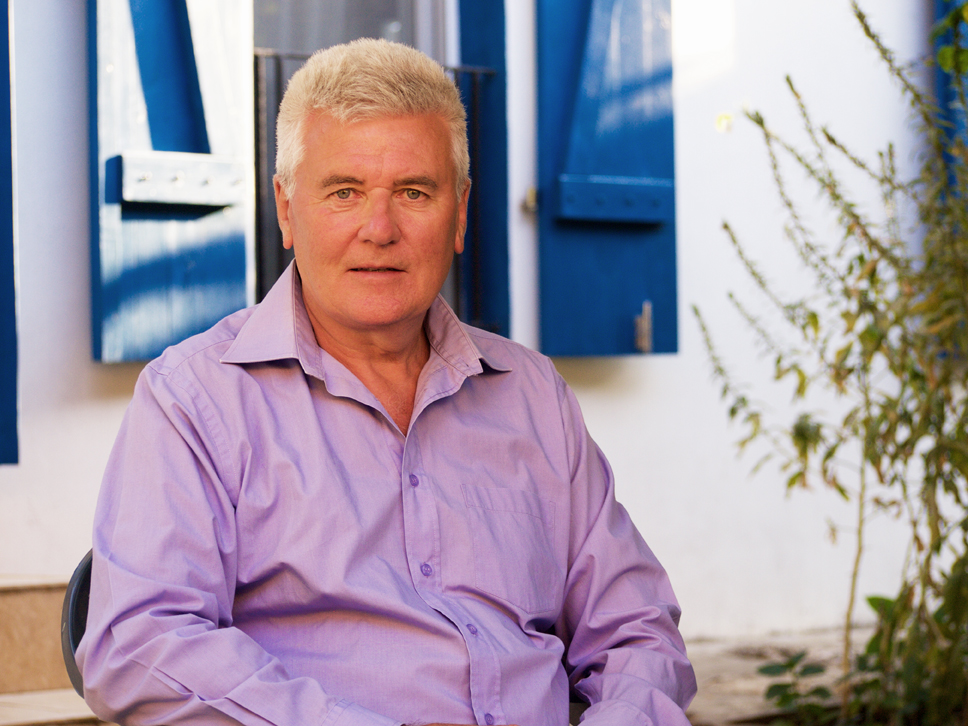 Sean Hillen
Sean Hillen - international journalist, editor and CEO of a national publishing company during 30 years in media, and an author. His novel, 'Pretty Ugly' is an intriguing ride through the world of cosmetics http://www.seanhillenauthor.com/ 'Digging for Dracula' his memoir as correspondent in Romania and 'Driver's Diary,' about the assassination of Irish revolutionary, Michael Collins. Sean's...(Read More)