By Carin von Berg Apr. 18th, 2017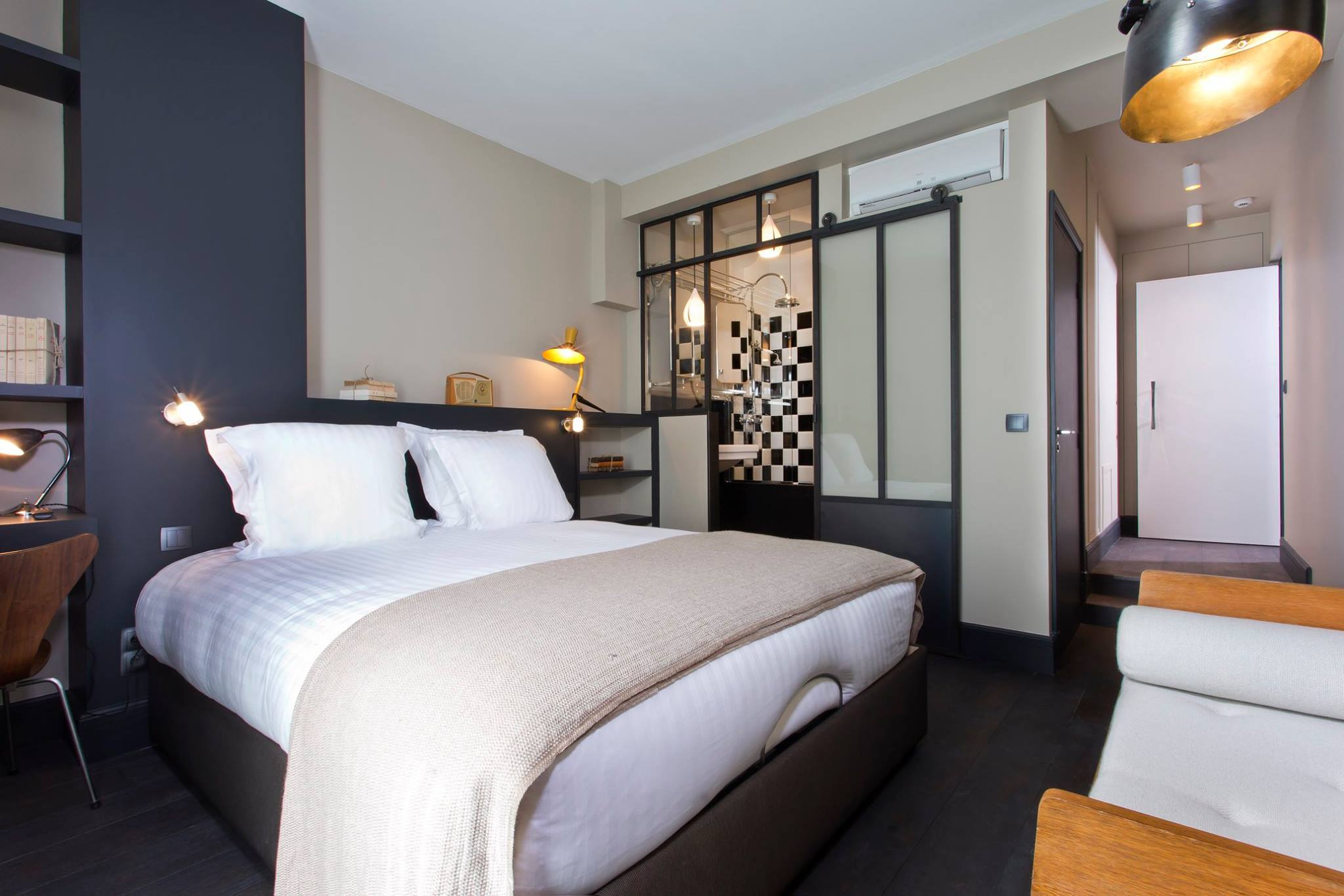 Photos Credit: 1er Etage
For the weary traveler who journeys for both leisure and business commitments, staying in a bustling hotel or even a cozy boutique hotel may not always be appealing on a trip to the City of Light. When opting for a bit more privacy and quiet with a homey feel, 1er Etage properties provide an innovative hospitality concept that combines the comfort of a refined boutique hotel and the authentic charm of an elegant Paris apartment.
1er Etage offers a sophisticated mix of vintage design and contemporary elegance spread among three lovely properties: Le Marais, Opéra and South of Pigalle. An English-speaking host is present in the mornings, and can help you organize your trip and give you tips for making the most of your stay in Paris.
In addition to being aesthetically beautiful, the hotel also has soundproof, air-conditioned rooms, flat screen TVs, free Wi-Fi access throughout, and retro-style ensuites with bathtubs and spacious walk-in showers. To ensure comfort and tranquillity for all guests, children under the age of 12 cannot be accommodated at the hotel and pets are not allowed.
1er Étage Marais is ideally located in the heart of Le Marais in the Rue Sainte-Croix de la Bretonne, offering visitors the perfect base to explore the Marais district, Notre Dame Cathedral, Châtelet, the Beaubourg Modern Art Museum and the popular Saint-Germain and Saint-Michel districts.
The property presents a sophisticated mixture of vintage and contemporary design furniture in each of its uniquely decorated rooms. Breakfast is served in the living room, allowing you to relax by the fireplace while planning your day in the French capital.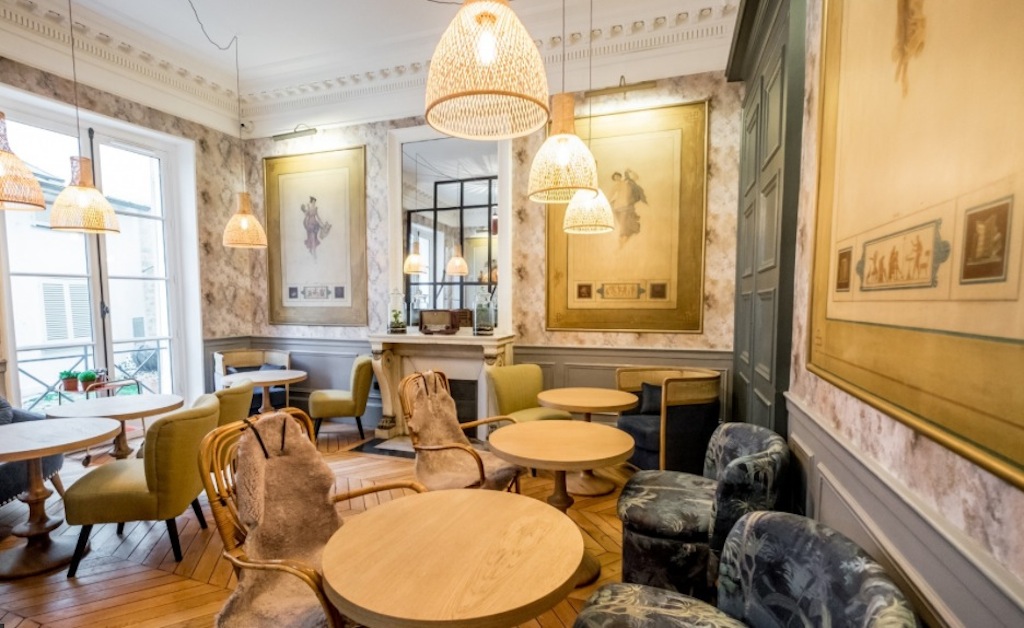 Ideally located in the heart of South Pigalle, 1er Etage SoPi is the perfect place for visitors wishing to explore Montmartre, Pigalle, Opéra Garnier and to visit department stores such as Printemps and the Galeries Lafayette.
1er Etage SoPi is housed in an 19th-century mansion, offering seven unique rooms served by an internal staircase. 1er Etage Sopi enjoys a unique location, just near the Montmartre Quarter, Place Saint Georges, Eglise de la Trinité, Pigalle, Moulin Rouge and the Opéra Garnier with the famous Printemps and Galeries Lafayette on the Boulevard Haussman.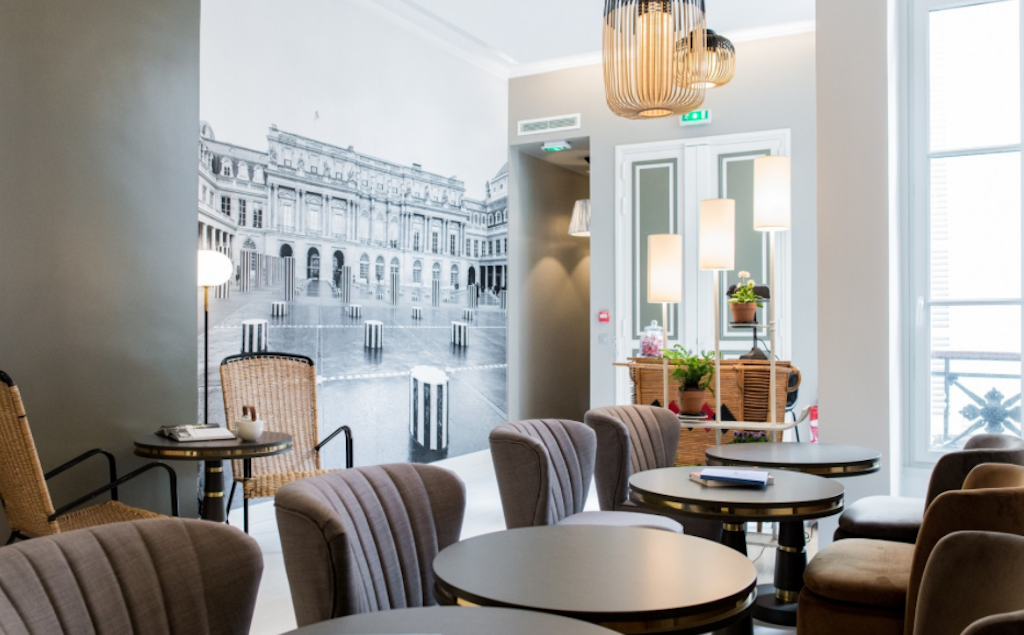 Enjoy a prime central location in a typical Parisian townhouse at the 1er Etage Opéra, which blends the vintage style of the '50s with elegant contemporary furniture, creating a true home away from home for guests visiting Paris.
1er Etage Opéra enjoys a unique central location, just steps away from the magnificent Garnier Opéra House, the Printemps and Galeries Lafayette stores, Gare Saint-Lazare, and the famous Theatre Mogador, making it ideal for high-end shopping, cultural visits and evening entertainment in the City of Light.
The six rooms offer a unique decor designed to enhance the feeling of being at home, while still remaining in a chic environment in the heart of Paris. In the morning, breakfast is served in the comfortable living room, and there is even a small kitchen at the disposal of guests where you can make tea or coffee and enjoy complimentary soft drinks and cookies.
Carin von Berg
Carin von Berg lives in Los Angeles and writes about food and wine, luxury travel, beauty, fashion and luxury products. She is the editor-in-chief of Luxlife Magazine and the author of the novel Gucci Girl. In her spare time, she works as a lifestyle model when she isn't traveling to some exotic, luxury destination or dining in the latest hot-spot. ...(Read More)