By Eric Rosen Jun. 27th, 2017
Creamy butter, hundreds of types of cheese, thousands of famous wines…French cuisine is renowned for being indulgent and rich rather than healthy. But at least one Paris luxury hotel is aiming to change that. After all, why shouldn't there be a light menu in the City of Light?
The Mandarin Oriental Paris recently introduced an all-new slate of healthy options for guests to enjoy in its L'Honoré lobby lounge. The new items make a nice change from the French capital's typical bistro cuisine and are aimed squarely at travelers looking to eat light before or after long journeys or busy days out in the city.
Meal service is available from 7:00 a.m. – 7:00 p.m. and includes breakfast, lunch and early dinner options as well as afternoon tea. Breakfasters can get a fresh start to the day with choices like avocado and radish on whole-grain German bread or cured turkey ham with fresh-baked breads or just a fresh fruit platter, not to mention a super smoothie that blends cucumber, dates, mint, lemon avocado and spinach.
Lunch and dinner present quite a few more selections. There's even an entirely vegetarian section of the menu. That's where diners can find plates like a lemon confit quinoa with piquillo peppers and pan-fried tofu, as well as seasonal soups like a late-spring cream of asparagus.
Among the popular more substantial dishes available is a very trendy poké bowl with fresh cuts of salmon, sliced avocado, slivers of radish, and crunchy cucumbers drizzled with Asian vinaigrette over warm sushi rice. There is also house-made tagliatelle with ricotta, baby spinach and pine nuts. For dessert, the creamy fromage blanc "cloud" with red berry coulis, fresh raspberries and almond crumble is a satisfying but light way to end the meal.
L'Honoré's menu also features a panoply of specialty teas including a pungently smoky Lapsang Souchong and a malty Assam breakfast blend from India. There is also delicate silver-needle white tea and jasmine-pearl green tea from China. The health-focused menu also offers various detox juice blends, daily specialty smoothies and coconut water, among other choices.
This is still France, though, so guests will still find a selection of over a dozen white, red and rosé wines available by the glass. After all, a moderate amount of wine is good for you, right?
Afternoon tea service runs from 3:00 – 5:30 p.m. and includes a choice of tea from the menu, various pastries and finger sandwiches, an assortment of scones with clotted cream and dessert specialties such as a chocolate fondant with hazelnut-caramel financier and a Bordeaux-style cannelé with vanilla.
Those looking to take their detox to the next level can also book any number of healing treatments at the hotel's destination spa down a few levels from the lobby. The tranquil space holds not only seven private treatment rooms for unique Mandarin Oriental- and Guerlain-branded treatments, but also an extensive fitness complex and an inviting indoor pool for laps or lounging.
The Mandarin Oriental originally opened in 2011 in a 1930s heritage building that has lent an Art Deco aesthetic to the property's overall design scheme. The hotel has 138 rooms including 40 suites, seven of which are duplexes. The hotel's other dining outlets include the casual Bar 8 for small plates and creative cocktails, chef Thierry Marx's much-lauded Camélia with its gorgeous garden-like setting, and his more avant-garde prix-fixe menus at minimalist Sur Mesure, which currently claims two Michelin stars.
The new lounge brings a welcome bit of bustle and activity to the hotel's landmark lobby. It occupies pride of place on a prime stretch of the rue Saint-Honoré, surrounded by the flagship boutiques of some of the world's best-known luxury brands, and just steps from the city's famous Place Vendôme. The new meal service and light bites provide just the respite luxury shoppers will need in the midst of a day out shopping in the world's fashion capital.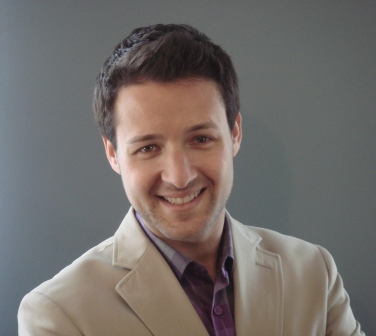 Eric Rosen
Eric Rosen lives in Los Angeles and writes about food, wine, travel and adventure... usually in some combination of the four. He regularly contributes to Los Angeles Confidential Magazine, Cond� Nast's HotelChatter and Jaunted, TravelAge West, Palate Press, Frontiers, Edge and Wandermelon. His work has also appeared in the L.A. Times. When he is not exploring the Los Angeles dining scene...(Read More)