By Eric Rosen Jun. 20th, 2017
Ah, Paris. Everyone has their favorite neighborhood in the City of Light. For some, it's the rue Saint-Honore's luxury store-lined length. Others prefer the placid waters of the Canal St. Martin, and there are those who do not venture far from the indie boutiques and dive bars of the Marais. While the Latin Quarter has long been known for cheap crêperies and tourist-clogged streets, that part of the city is also home to secret passages, clandestine alleys and more than a few hidden gems, among which Relais Christine certainly numbers.
This small, privately owned luxury hotel is hidden off the 400-year-old rue Christine, a stone's throw from the Seine. Entering through the rather baronial gate tower feels like stepping back in time to when Bourbons and Valois vied for dominance in the city outside.
The townhome that now houses the hotel dates to the 17th century and was at one time the meeting place of the French Imperial Geographical Society. However, the property has an even longer history as the site of an abbey dating to 1231. That ancient past is still evident in the vaulted Gothic crypts that now contain the hotel's fitness center and branded Guerlain Spa.
The hotel originally opened in 1979, but recently underwent a two-year head-to-toe refurbishment under the impeccable eye of French interior decorator Laura Gonzalez, whose other projects have included Parisian hotspots like L'Alcazar, Auteuil Brasserie and Bus Palladium.
Relais Christine's new look pays homage to the hotel's venerable past with updates that are at once classic but fresh. Gonzalez has utilized stylish antique furnishings and upholstery patterns and motifs from storied French houses like Hermès and La Manach, all while incorporating contemporary touches and giving the entire establishment a brighter, airier ambiance.
Each of the 48 rooms and suites is individually decorated. In one you might find a regal wood canopy bed, in another a mirrored marble hearth, or wallpaper in a Delft-blue palette depicting tigers prowling Angkor Wat, while in still another, a chandelier with glittering pendant crystals hangs overhead.
Bathrooms are now clad in classic Carrara marble with gilt-framed mirrors, glinting brass fixtures and practically palatial walk-in showers—all the better to luxuriate in with amenities from famous French perfume producer Fragonard. New minibars also come outfitted in marble, with Nespresso machines for a do-it-yourself pick-me-up, as well as quintessentially French treats like Esprit Gourmand sweet and salty snacks.
Suites in the front have private entrances that open onto individual patio areas on the central courtyard, perfect for greeting other guests on their way in or out over your morning coffee. For a truly unique experience, though, book one of the two Garden Suites in back which open onto a private garden – a bucolic setting that's almost unheard of in the very heart of Paris.
Gonzalez has also taken the lobby and reception area in hand. Gone is the somber clubby atmosphere of yore. Instead, the look is like a pared down parlor in an aristocratic manse where Austen's heroines would not feel out of place.
Next to reception is a small library, its coffee table laden with thick art tomes, while still more volumes line the shelves surrounding the marble hearth. Out in the main sitting area, meanwhile, are new jewel-toned velvet armchairs and divans that practically beg to be lounged upon. Especially with a glass of champagne in hand, perfectly chilled from the ice bucket that's always on hand and brimming with French wines. Completing the effect are blond-wood parquet floors covered with antique carpets, and exotic wallpaper prints on the walls (a hallmark of the hotel) such as one in the new breakfast room depicting jungly scenes that lend it a menagerie-like feel.
After you've found this tranquil hideaway in the heart of Paris, it might be tempting to hole up here for your stay. But if you do feel like getting out, the hotel also has several sleek Batavus Old Dutch bikes for guests to take out and explore the city's rues and quais. Perhaps that's just another way to get a fresh look at a place you thought you already knew.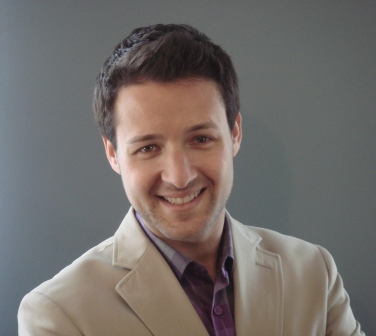 Eric Rosen
Eric Rosen lives in Los Angeles and writes about food, wine, travel and adventure... usually in some combination of the four. He regularly contributes to Los Angeles Confidential Magazine, Cond� Nast's HotelChatter and Jaunted, TravelAge West, Palate Press, Frontiers, Edge and Wandermelon. His work has also appeared in the L.A. Times. When he is not exploring the Los Angeles dining scene...(Read More)