By Eric Rosen Aug. 2nd, 2017
It takes more than just grand furnishings, acclaimed restaurants, elegant spas and high price points for a hotel to become truly world famous. To do so, a hotel must also offer incomparable experiences and a certain je ne sais quoi. That must by why Paris is practically rife with luxurious palace hotels whose names are known far and wide.
Among them, though, the Four Seasons Hotel George V, Paris, still manages to shine from its pride of place on tony Avenue George V, surrounded by some of the city's most distinguished fashion boutiques. It should be no wonder, though. With nearly 90 years of history wowing world leaders and luminaries alike, this grande dame has a few tricks up her sleeves to surprise and delight even the most jaded of hotel habitués.
Here are the few ways present-day guests can expect to be wowed on a visit to this landmark hotel.
1. The lobby alone is worth a visit. You might have to dodge the paparazzi camped outside to get in the door, but the obstacle course is more than worth it. The hotel's public spaces are quite stunning and well worth a look, whether you plan to stay or not. The ground-floor lobby and arcades are a palatial panoply of marble, Flanders tapestries, Norwegian wood paneling and vitrines showcasing fine jewelry and other luxury goods. There's also a baronial bar in shades of crimson, as well as the light-filled La Galerie, where you can get small bites throughout the day and afternoon tea.
2. The flowers are next-level. When was the last time you noticed the floral arrangements in a hotel? That will change when you walk into the George V. That's because the hotel's Artistic Director (yes, it has an artistic director) is celebrity flower man Jeff Leatham, who did the arrangements for Tina Turner's wedding, among other events. The installations he conceives change, and astonish, regularly. One month it might be orchids and hydrangea, the next lilies and roses. There are always new buds and bouquets to discover. Guests who take a serious interest in Leatham's work also have the opportunity to attend a two-hour floral-arrangement class with him, which is complimentary for all hotel guests. You just have to make a reservation with the concierge ahead of time.
3. Breakfast sets the tone for the day. They say that breakfast is the most important meal of the day, and during a stay here, you might well be inclined to agree. While many opt for the buffet breakfast served in La Galerie and L'Orangerie, turn the corner into Le Cinq instead. Not only is it a good chance to check out the spectacular space in case you don't plan on dining here, but the à la carte service is unhurried and gracious and will put the rest of your day in perspective. Of course there are typical options like a pastry-driven Continental breakfast, or a Japanese-style menu with an omelet, miso soup and various tasty accouterments. But skip ahead to the specialty section where you will find such mouthwatering options as a lobster omelet, eggs Benedict with luscious smoked salmon, and even eggs royale topped with a healthy dollop of caviar.
4. Pierre-Yves Rochon did the décor. Yes, that PYR. You know, the man behind such other iconic projects as The Savoy in London, the Peninsula Shanghai, the Grand Hotel du Cap-Ferrat and Vienna's Hotel Sacher. While more and more hotels are tending toward a pared-down aesthetic of white-on-white textiles and shades beige, the George V is reminiscent of another numbered monarch, Louis XV. The crystal chandeliers and watercolor-bright upholstery in the rooms are downright monarchical, reminding guests of the grandeur for which France was once known the world over. What's more, the décor from accommodation category to category, and even room to room in some cases, differs, so no two stays in the 244 rooms and suites are likely to be the same.
5. The spa is closed…but there's a Pop Up Spa by Jeff Leatham. The hotel is prepping for its 90th anniversary, including redoing its subterranean spa. That doesn't mean guests in need of some soins are left searching, though. While the work is being done, the hotel has created a pop-up spa on the fourth floor. It's like coming across a little surprise while looking for your room. The makeshift complex contains a mini fitness center, hair and nail salon, and four rooms where guests can indulge in treatments incorporating Aussie nature-focused brand Sodashi.
6. Lunch turns into an all-day affair. You might be tempted to make a dinner reservation at the three-Michelin-starred Le Cinq, where chef Christian Le Squer takes things in hand (and you should if you have the chance). However, you should also consider one of the hotel's other dining outlets, notably L'Orangerie, which just opened last May and already boasts its own Michelin star. It is tucked away in a glassed-in winter garden off La Galerie like a well-kept secret. Afternoon sun streams through the windows as waiters tote plate after plate of seasonal specialties to the table. The menu is the creation of chef David Bizet, who aims (and succeeds) at creating a contemporary French menu with a respect for nature. Whether you opt for the abalone with seaweed, black garlic and watercress sauce, or the blue lobster with salted butter, citrus and tarragon, be sure to save room for the visually stunning white flower to finish. This delicate dessert is inspired by a traditional meringue, with hand-placed meringue scales carefully arranged atop a bed of fresh raspberry puree with hints of mint. You'll still be salivating over it when you book your next stay.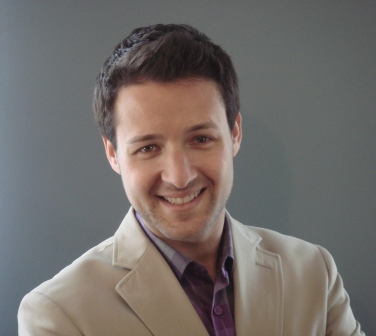 Eric Rosen
Eric Rosen lives in Los Angeles and writes about food, wine, travel and adventure... usually in some combination of the four. He regularly contributes to Los Angeles Confidential Magazine, Cond� Nast's HotelChatter and Jaunted, TravelAge West, Palate Press, Frontiers, Edge and Wandermelon. His work has also appeared in the L.A. Times. When he is not exploring the Los Angeles dining scene...(Read More)