By Sean Hillen Jul. 5th, 2018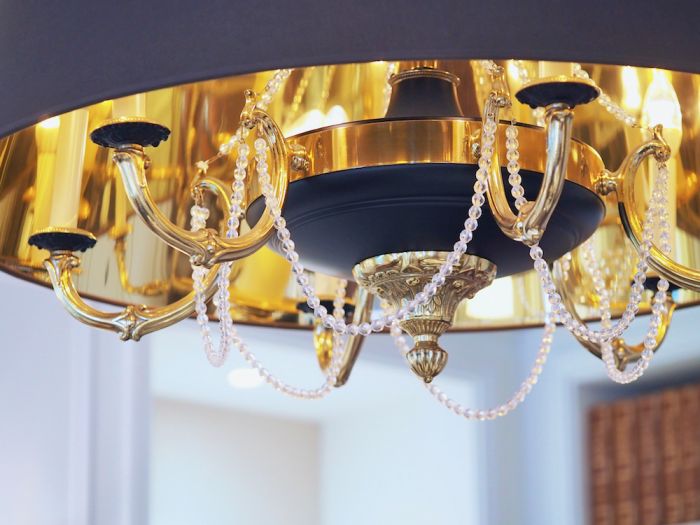 Columbia Hillen
'Almost close enough to enjoy a tête-à-tête with the President of France' - this could easily be on the calling card of Hotel Splendide Royal in Paris, located as it is just around the corner from the famed Élysée Palace.
If that's not prestige enough, there's also the fact that the hotel was once the home of fashion icon, Pierre Cardin, and bears his particular shade of green on its façade as evidence.
Columbia Hillen
Close to the Petit and Grand Palais art museums, the Louvre and Avenue des Champs-Élysées, this 12-suite luxury boutique hotel, part of the Roberto Naldi Collection and a member of Relais & Châteaux, occupies a mansion built in 1897 in one of the most stylish districts of the French capital, the 8tth arrondissement. Two suites, including junior and family versions, occupy each of the building's six floors.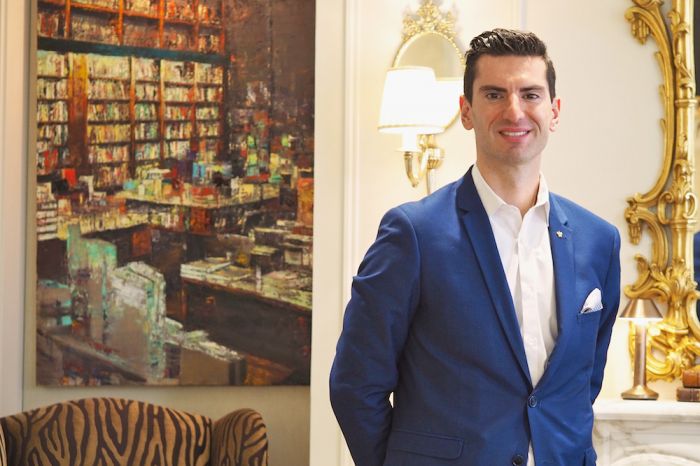 Columbia Hillen
Marble busts, shelves of books, gleaming leather and wood furnishings and impressionist paintings strike an immediate note of elegance upon stepping off rue du Cirque through sliding doors and into the intimate reception room and adjoining salon where enthusiastic general manager Benoit Saudemont greets his guests personally.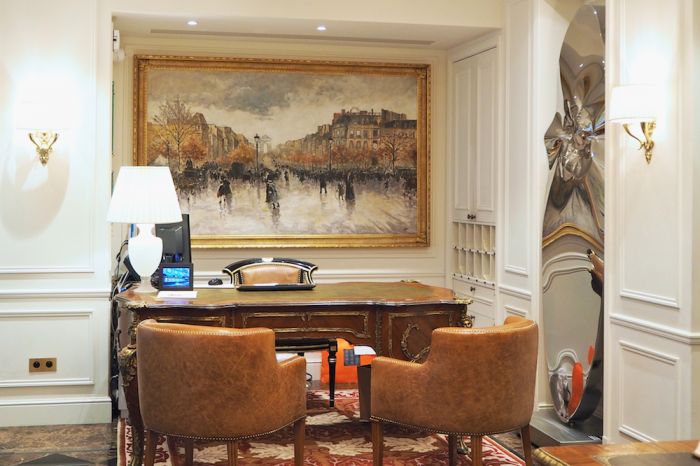 Columbia Hillen
Among the most immediately striking ornamentations are a gleaming stainless steel abstract sculpture by Albanian artist Helidon Xhixha and a pair of giant hands by Igor Mitoraj, famed for his ravaged fragments of classical figures with a post-modern flourish.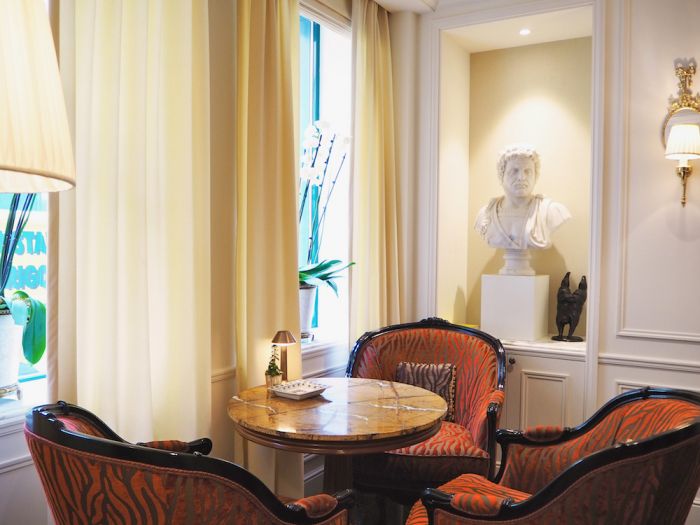 Columbia Hillen
In conversation, friendly guest service manager, Sicily-born Alessio Cirino, described the hotel's architecture in terms such as 'Haussmannian,' derived from Georges Haussmann who supervised a massive urban renewal program of Paris under Emperor Napoleon III; 'palace de poche' (pocket palace) and 'chic et decontractè' (stylish and relaxed). A wide range of eclectic furnishings in the cozy salon, from a miniature metal Chinese carriage to porcelain dogs dressed in bow ties and flowery suits and busts of Roman Emperors, give credence to Cirino's glowing sentiments.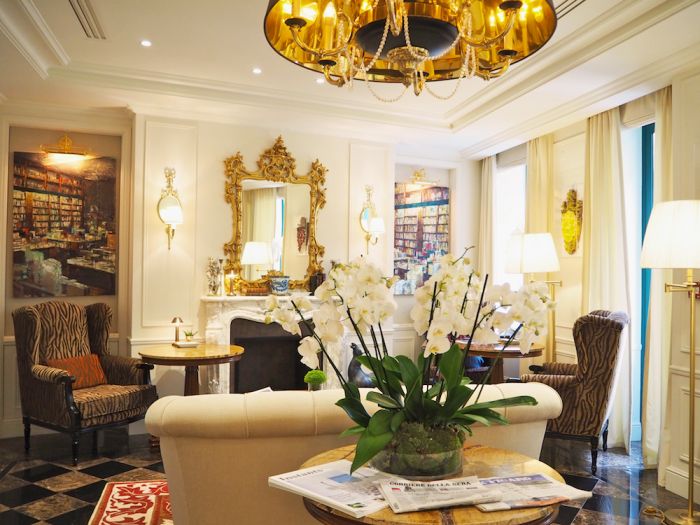 Columbia Hillen
Here, on soft leopard-design armchairs beside a white marble fireplace, I enjoyed a leisurely morning read of the 'International Herald Tribune,' one of several complimentary newspapers available to guests.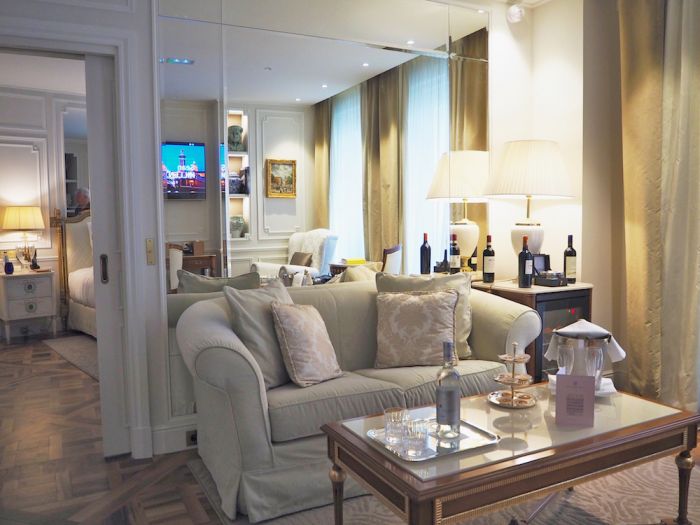 Columbia Hillen
Our three-room suite matched the elegance of the arrival salon, with graceful ornamentation comprising a small-scale metal horse, a characteristic of all Roberto Naldi hotels; assorted vases in different colors; small elephants shaped from iron standing on a shelf and several gold-leaf framed impressionist paintings depicting park and street scenes.
Columbia Hillen
A large bathroom featured a separate tub and walk-in shower, checkered marble flooring, a double sink and two separate toilets, one off the living room. Toiletries in quaint, squat white hexagonal bottles were from Lorenzo Villoresi in Florence. Furnishings were ample, including a comfortable armchair in the bedroom and another with an adjoining sofa in the living-room, plus two televisions.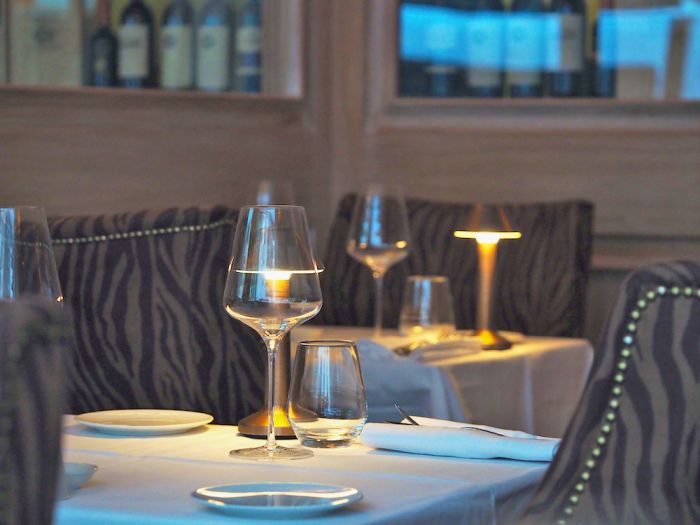 Columbia Hillen
Sean Hillen
Sean Hillen has been an international journalist and editor for over 30 years and published author. His contemporary novel, 'Pretty Ugly' is an intriguing ride through the murky undercurrent of the lucrative cosmetic industry http://www.seanhillenauthor.com/  Sean's writing experience spans several continents - in Ireland, for the national daily The Irish Times and in England, as foreig...(Read More)