By Sean Hillen Jul. 5th, 2022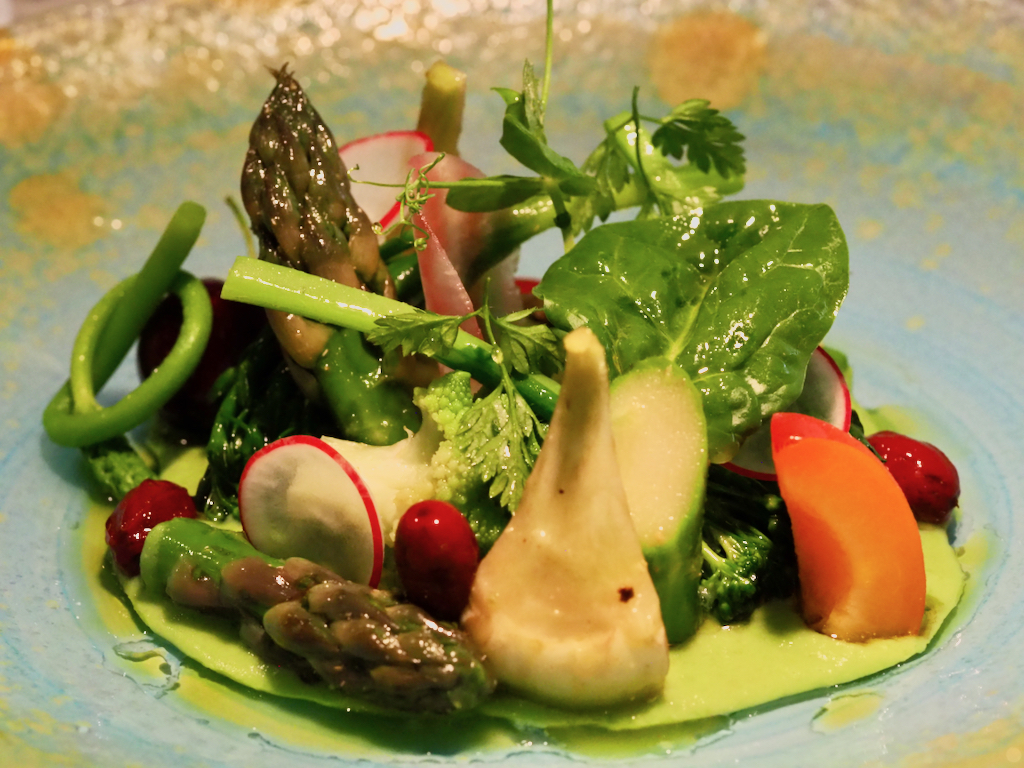 Columbia Hillen
Born just an hour's drive from each other in two small northern Italian towns, Piacenza and Viadana respectively, it was destined that fashion designer Giorgio Armani and restaurateur, Massimo Mori, would end up combining their respective skills.
The result: the Emporio Armani Ristorante & Caffe on the Left Bank in Paris, which Massimo manages.
I first learned of restaurateur Massimo Mori when he led a singsong at a friend's recent 70th birthday party - in three different languages.
Such is the personality of this gregarious, easy-going Italian, his charismatic manner makes him a perfect fit for the hospitality sector, a field he has been in all his working life.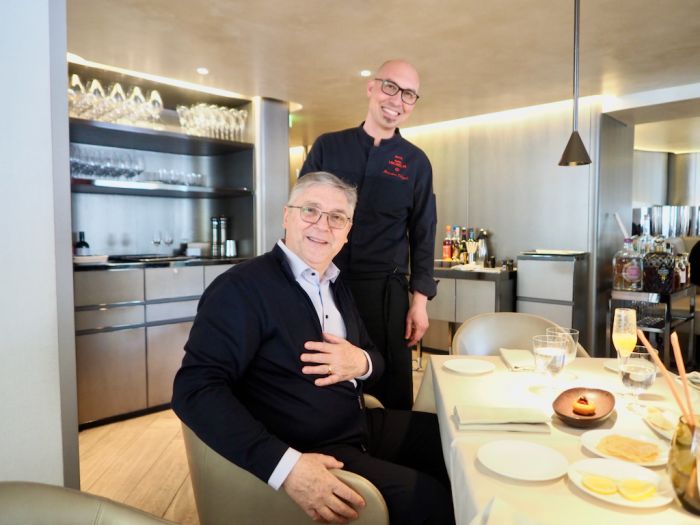 Massimo Mori (l) with Sicilian executive chef Massimo Tringali. Photo by Columbia Hillen
It's no surprise he ended up doing what he's doing, having earned his apprenticeship in his mother's restaurant in the Italian village of Viadana and later, aged 14, training as a chef at the hotel school in Bellagio on the shores of Lake Como.
Massimo has worked in many international hotels and restaurants throughout his career including Hotel Royal Savoy in Lausanne, the Sporting Club in Monza and Pizza Pino on the Avenue des Champs-Elysees, gathering experience in many different roles including barman and chef.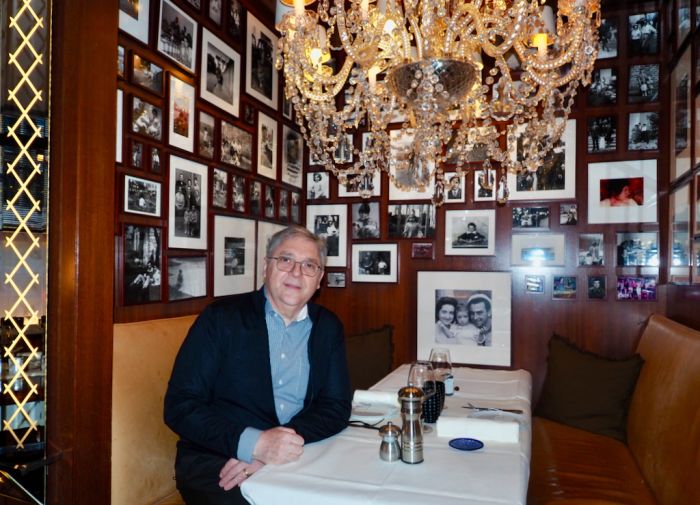 Columbia Hillen
With his mantra being 'Never say No,' he has found himself in the company of celebrities of all kinds, even playing cards in the afternoon with European royalty. He even became an unofficial food Ambassador for Italy providing products and drinks to many Parisian restaurants and organizing food events with the Italian Embassy in the City of Light.
But his down-to-earth nature has remained steady throughout, his modest background keeping him grounded, a hallmark of his charming character.
My wife and I met him in person at The Mori Venice Bar opposite the Paris stock exchange one evening, invited there for dinner by the vivacious Patricia Liogier de Sereys, founder of Paris S'il Vous Plait.
Columbia Hillen
Mori Venice Bar, which Massimo established 16 years ago, is a misnomer. Furnishings relate to the famed city of canals, including lampshades with Venetian masks on them, but it is much more than just a bar.
Spacious and elegant, it is shaped in a half-moon with soft lighting and cosy seating, a setting designed by Philippe Starck. Framed mirrors along the walls are decorated with multi-colored beads and chandeliers add a touch of sophistication, one hanging over a small enclave that I call 'Chandelier Corner' whose walls are adorned with black and white photographs of Massimo's extended family through the generations.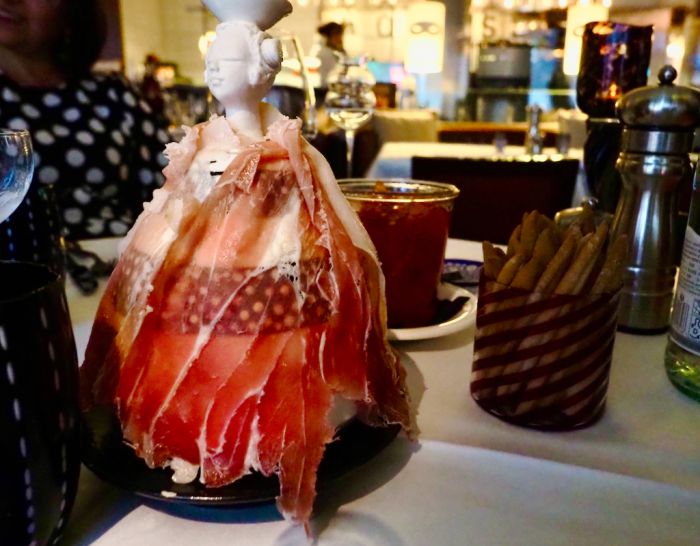 'Undressing the Marquess' is a tradition at Mori Venice Bar. Photo by Columbia Hillen
Welcomed by the restaurant manager, De Oliveira Henrique from Rio de Janeiro who has worked there for almost ten years, we were seated near a window with plenty of natural light flowing in. Service was friendly and efficient and within minutes we were settled comfortably with glasses of vintage Nonino grappa in hand, extracted ceremoniously with a pipette from a giant bottle. Our starters meant 'Undressing the Marquess,' an amusing phrase used to describe stripping delicious strips of cured Parma ham draped around a porcelain doll. Accompanying it was a tasty mostarda di frutta, a northern Italian condiment made of candied fruit and mustard-flavored syrup.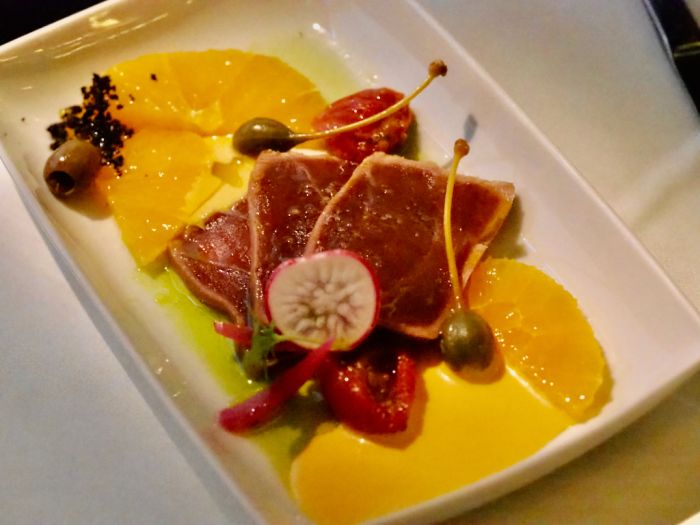 Columbia Hillen
Slices of seared Mediterranean bluefin tuna followed with orange sauce, olive oil, oregano, sun-dried tomatoes and capers, as well as carpaccio of Piedemonte veal with wild asparagus and hazelnuts, all prepared by chef Cattaneo Matteo. Our mains comprised vegetarian lasagne with zucchini and fresh peas and aubergine caviar and St Peter's fish, or tilapia, with fava beans, seaweed sauce, bottarga and white asparagus.
It's not just the food that's impressive here. The drinks menu is also diverse, featuring 14 different Scotch whiskies alone, not to mention a range of Italian classics.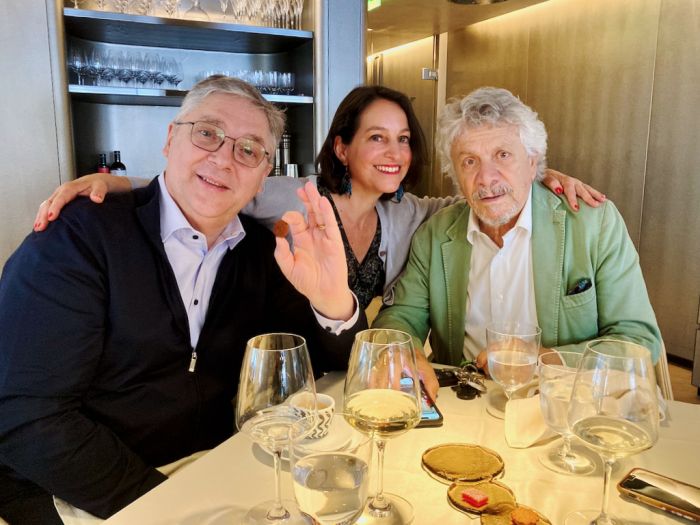 (l to r) Massimo Mori, Patricia Liogier de Sereys and Albert Nahmias. Photo by Columbia Hillen
Next time we met Massimo was at the Emporio Armani Ristorante & Caffe which he manages in the lively Saint-Germain-des-Prés on the Left Bank in Paris, having worked for the fashion-cum-hospitality group for many years. The ground floor of the space plays host to the café with a seating area and a spacious veranda open all year, while on the first floor there is a Michelin-starred restaurant and a lounge area.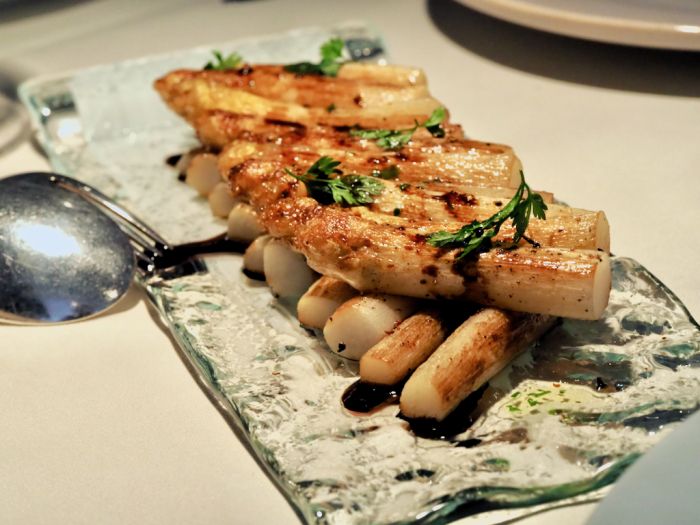 Columbia Hillen
Here, over a lively, leisurely lunch complete with refreshing Venetian Bellini cocktails and aged grappa from Villa de Varda in Trentino, we were joined by Paris-based food writer, Albert Nahmias and shared stories of our experiences on the road of life.
Sicilian-born executive chef Massimo Tringali created a stream of dishes to whet our appetites, starting with sarda bread from Sardinia, generous chunks of parmesan and pizza shaped like a doughnut with olive and tomato. A healthy salad followed featuring corn, broccoli, artichoke, cherries and white artichoke with balsamic vinegar and a smooth pea sauce. Then came a plate of the traditional Piedmont dish, vitello tonnato, cold sliced veal covered with a creamy, mayonnaise-like sauce flavored with tuna.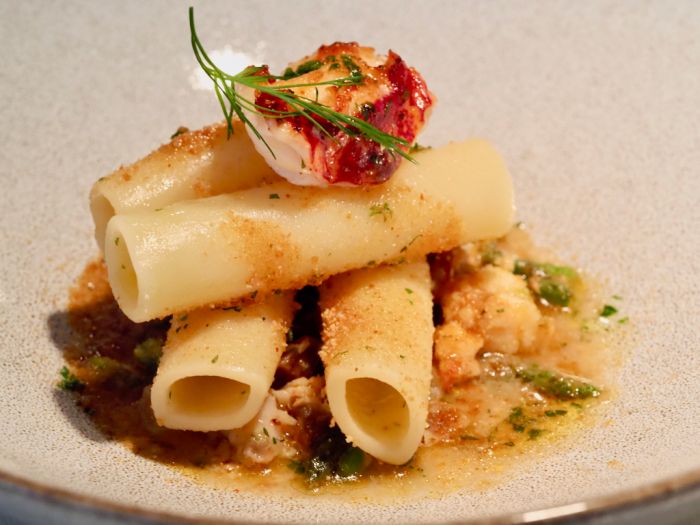 Columbia Hillen
Our pasta dish was the tubular occhi di lupo (eyes of the wolf) flavored with Mangalitsa cheeks and wild asparagus. Our wine accompaniment was Reserva Primitivo di Manduri from Puglia, southern Italy.
Such is Massimo's easy manner and treasure trove of stories, our lunch extended well into the afternoon, the conversation fast and furious, with humor in abundance.
Columbia Hillen
It is also interesting to note that Massimo obtains some of his fruit and vegetable supplies from a permaculture vegetable garden and is conducting a project to cultivate Italian varieties. He also supports environmentally-friendly projects including eco-labeled farmed fishing in the Adriatic and artisanal line fishing in the Mediterranean in association with the NGO, Ethic Ocean.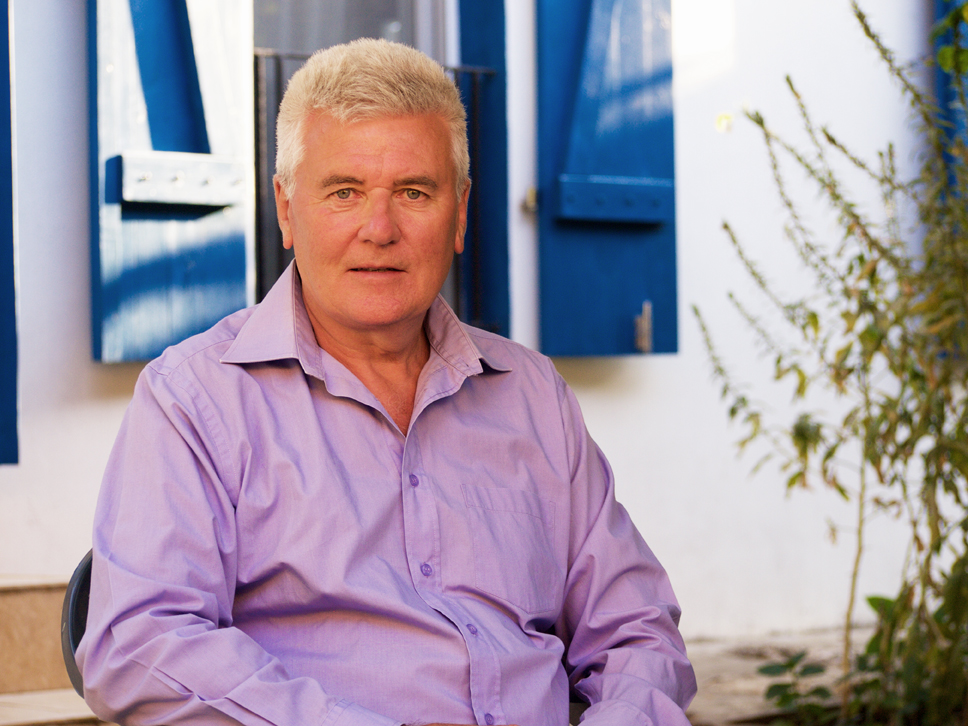 Sean Hillen
Sean Hillen has been an international journalist and editor for over 30 years and published author. His contemporary novel, 'Pretty Ugly' is an intriguing ride through the murky undercurrent of the lucrative cosmetic industry http://www.seanhillenauthor.com/  Sean's writing experience spans several continents - in Ireland, for the national daily The Irish Times and in England, as foreig...(Read More)