By Sean Hillen Sep. 18th, 2023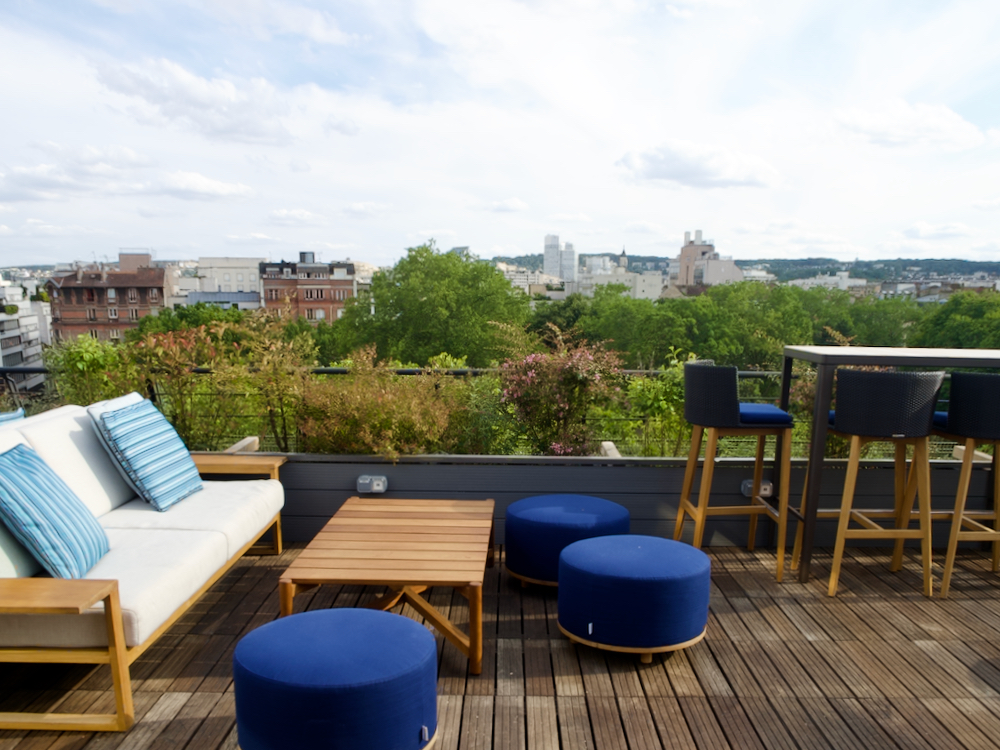 Columbia Hillen
'Parchamp' means 'over the fields' and that's what the recently rebranded Le Parchamp Marriott offers - a relaxing atmosphere opposite a grassy park away from the hectic bustle of downtown Paris, yet within easy transport reach.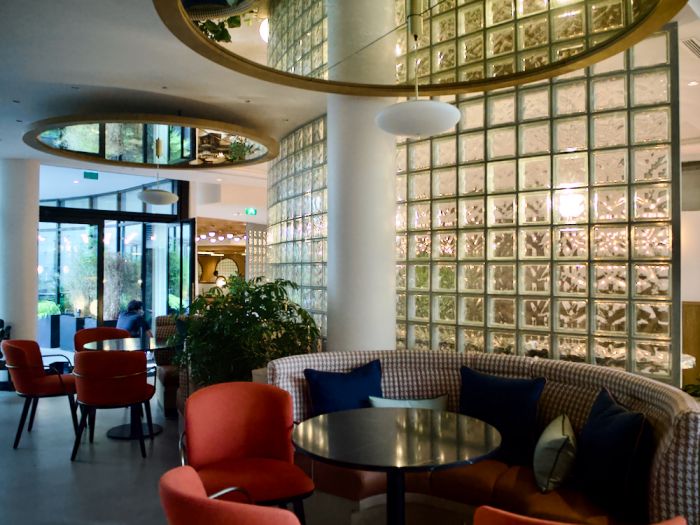 Columbia Hillen
Located in the upscale neighborhood of Boulogne-Billancourt in the western part of the city encircled by the Seine, an area known as the 21st suburb of Paris, it is only about eight kilometers from Notre Dame Cathedral.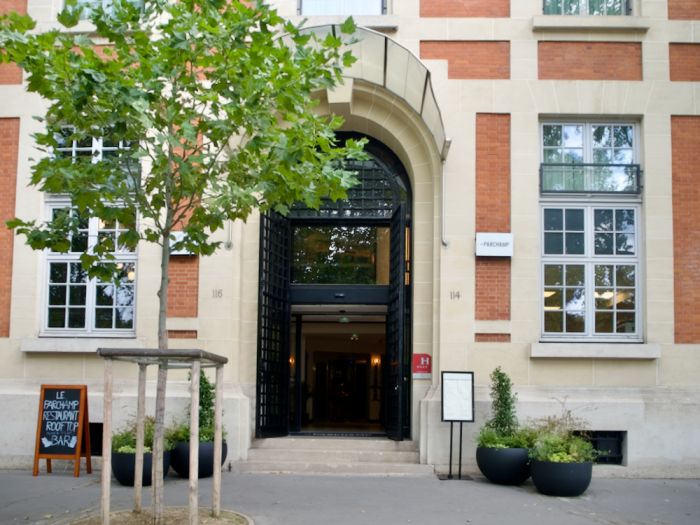 Columbia Hillen
A former branch of the Bank of France, then a Courtyard Marriott, this 123-room, 4-star hotel was re-branded as a member of the company's Tribute Portfolio in April.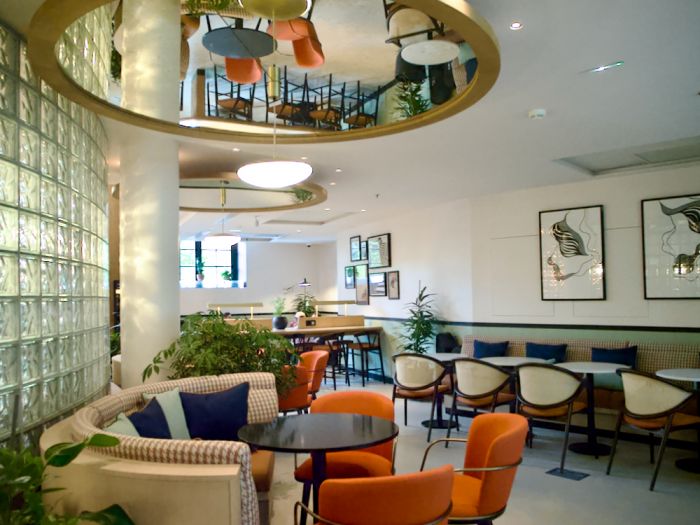 Columbia Hillen
With its pastel, brick facade kissing a line of plane trees, the hotel occupies a visually attractive building elegantly gracing a broad boulevard. Inside is an open, bright contemporary design, the ground floor occupied by a twin reception desk and a bar and lounge comprising antique brass, grand chandeliers and ribbed timber. Beyond that is the hotel's restaurant, Le Table, with both indoor and outdoor seating options.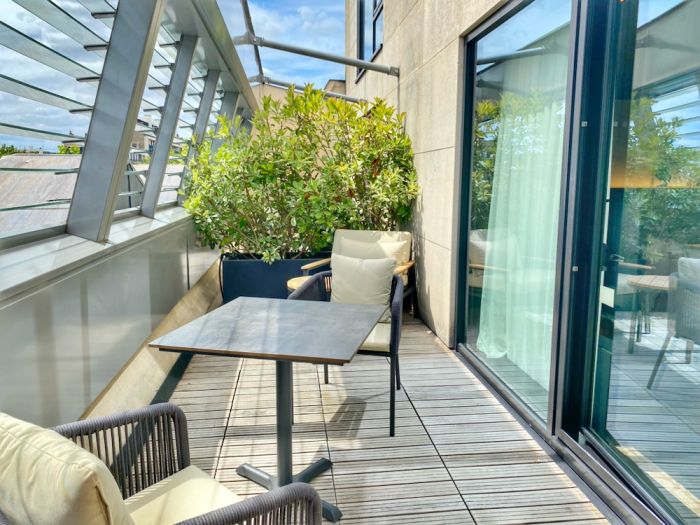 Columbia Hillen
Earthy tones and minimalist furnishings best described our room, 403, with one of its best features being a large verandah with comfortable armchairs and table facing the Square Léon Blum park. Here, my companion and I spent relaxing evenings sipping wine and gazing at the stars while listening to fireworks explode in the distance as part of the July 14 National Day celebrations. The room was large by Parisian standards with an ample clothes cupboard and coffee tables, flat-screen TV with satellite channels and tea and coffee facilities. Our bathroom featured a built-in bath and shower, with robes and slippers provided. Toiletries were the environmentally-friendly n.ki brand.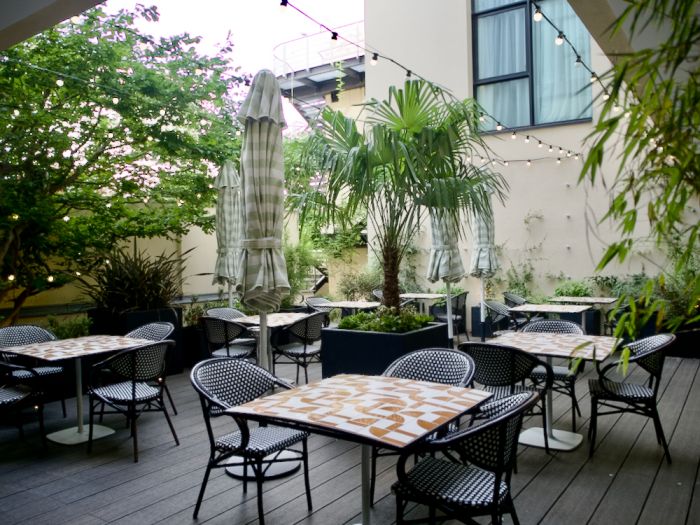 Columbia Hillen
We dined alfresco in a quiet, internal courtyard decorated with trees and box plants including heavenly bamboo and clematis, a wooden floor, tile-top tables and striped umbrellas, with strings of fairy lights hanging mid-air.
Columbia Hillen
The menu is specifically Levantine cuisine with lafa, a tasty flatbread and brioche-like challa, with tahini, grated tomatoes and yogurt. We particularly enjoyed starters of deep-fried cauliflower with harissa and pickled cabbage and carrots and tabbala with the bulgur wheat and pistachios sweetened with pomegranate molasses.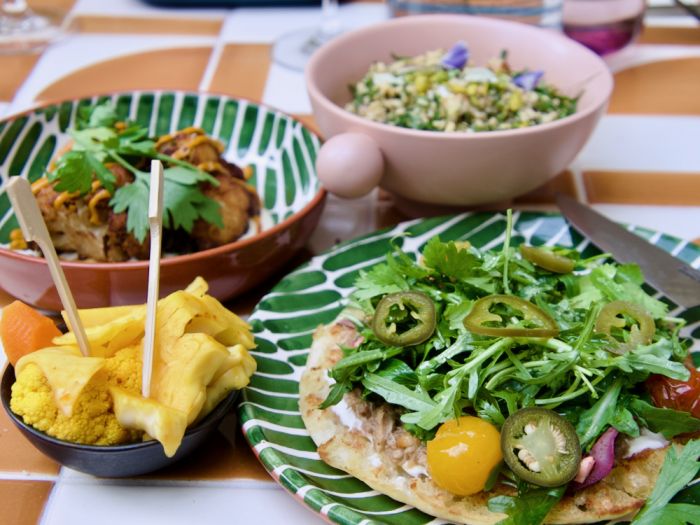 Columbia Hillen
Our Karmel market chicken was slow-cooked, mousse-soft with sumac, accompanied by pickled onions and jalapeños. Main dishes included Angus hanger steak with bone marrow, filet of sea bass and risotto primavera with green and snow peas and kashkaval cheese.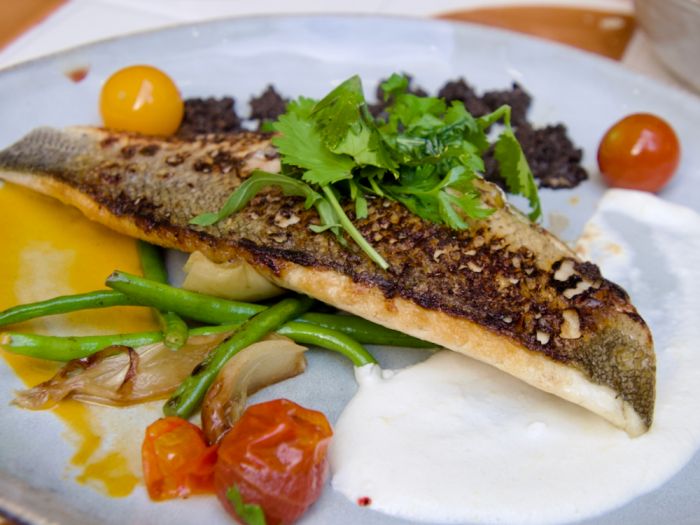 Columbia Hillen
Having previously worked in hospitality in Thailand and China, Jeremy, the hotel's friendly food and beverage manager from southern France, brings comprehensive international experience to his position, and was extremely helpful in explaining the various dishes to us.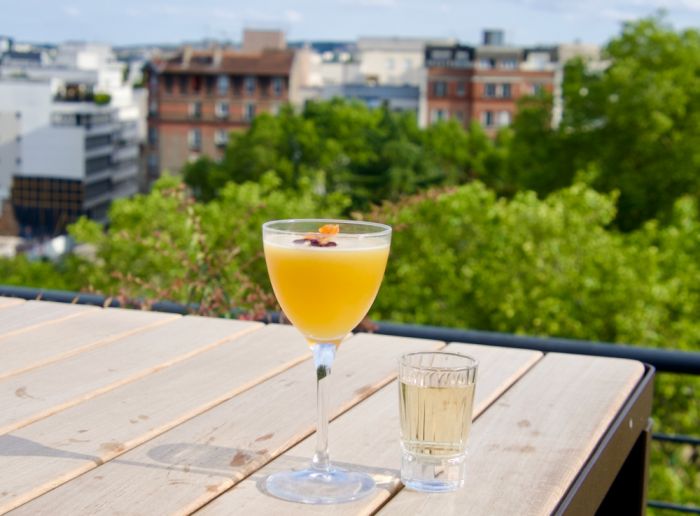 Columbia Hillen
The hotel's rooftop bar was also a highlight of our stay here, granting panoramic views over the entire neighborhood and all the way across to the main business district of Paris, La Défense.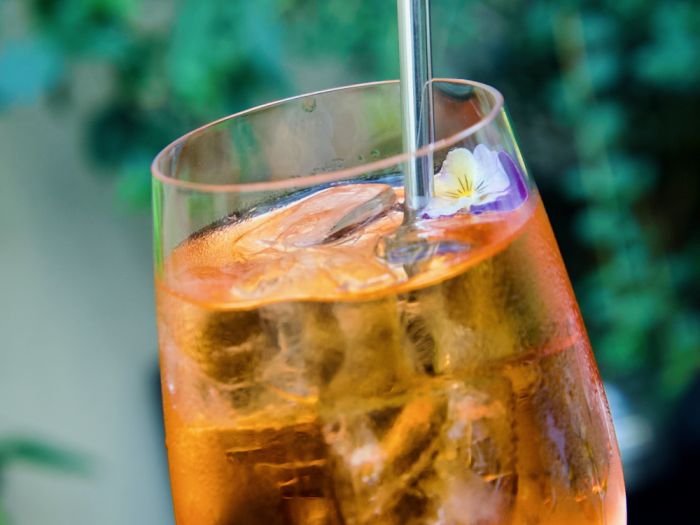 Columbia Hillen
Mixologist Yohann from Toulouse rustled up a couple of refreshing cocktails, Boulogne Martini and Negroni, upon our arrival.
Serving business guests, the hotel has two flexible meeting rooms accommodating 20-55 people. It also hosts yoga and meditation sessions and will launch a special Sunday brunch in September.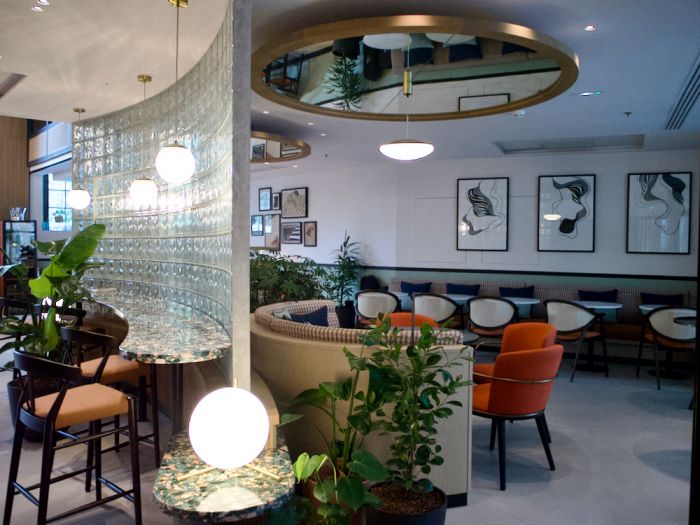 Columbia Hillen
While Paris central is an easy taxi or metro ride away, it is also well worth exploring Boulogne-Billancourt itself, a genteel neighborhood featuring several Michelin-star restaurants and diverse cultural activities.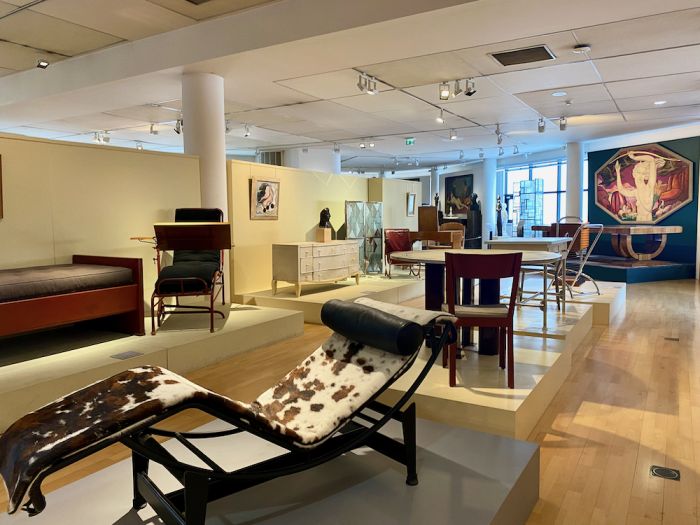 Columbia Hillen
With photos, posters, paintings, furniture and sculptures, from figurative art to art deco, the Museum of the 1930s, a five-minute walk from the hotel, retraces the artistic and technological dynamism of the inter-war period in France.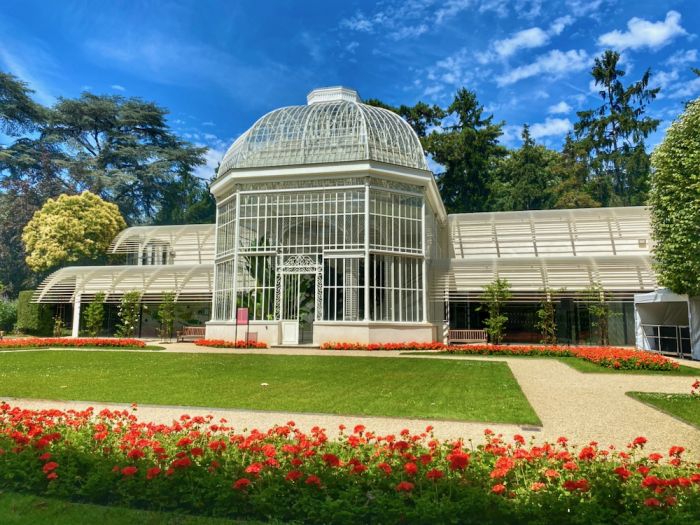 Columbia Hillen
A similar walking distance in the opposite direction, the Albert Kahn Museum, named after its founder, a banker-cum-philanthropist, not only exhibits a wide range of historical photographs and videos under the title 'Archives of the Planet' but also four hectares of bucolic Nature comprising forests of conifers and deciduous trees and rose, orchard and Japanese gardens.
The 845-hectare Bois de Boulogne park is also close by as is the Parc des Princes Stadium, home to Paris Saint-Germain football club.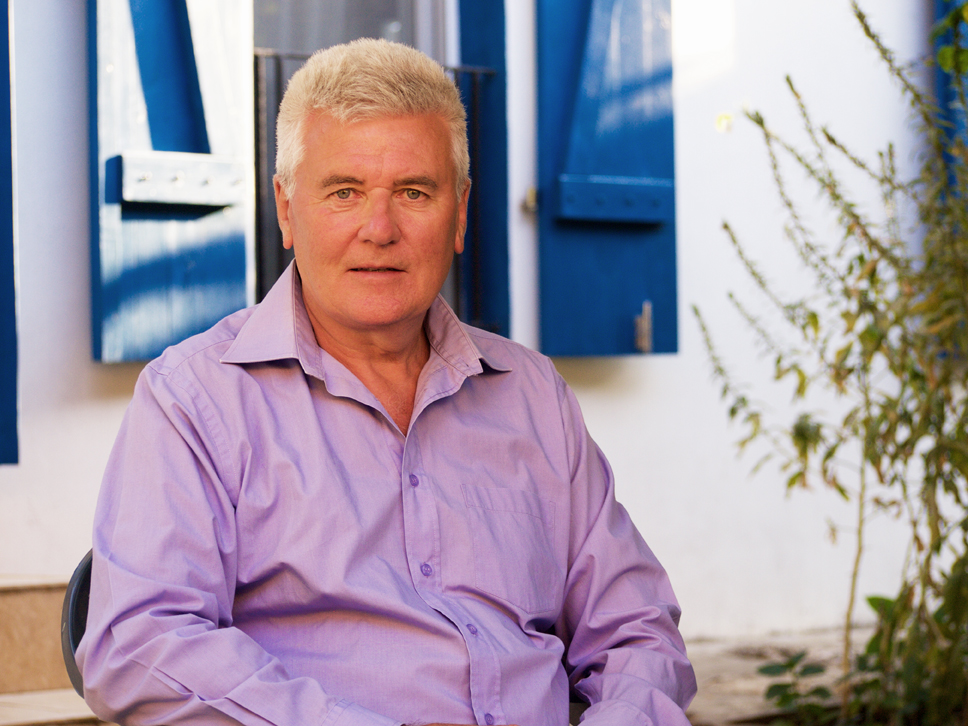 Sean Hillen
Sean Hillen - international journalist, editor and CEO of a national publishing company during 30 years in media, and an author. His novel, 'Pretty Ugly' is an intriguing ride through the world of cosmetics http://www.seanhillenauthor.com/ 'Digging for Dracula' his memoir as correspondent in Romania and 'Driver's Diary,' about the assassination of Irish revolutionary, Michael Collins. Sean's...(Read More)