By Sean Hillen Oct. 4th, 2023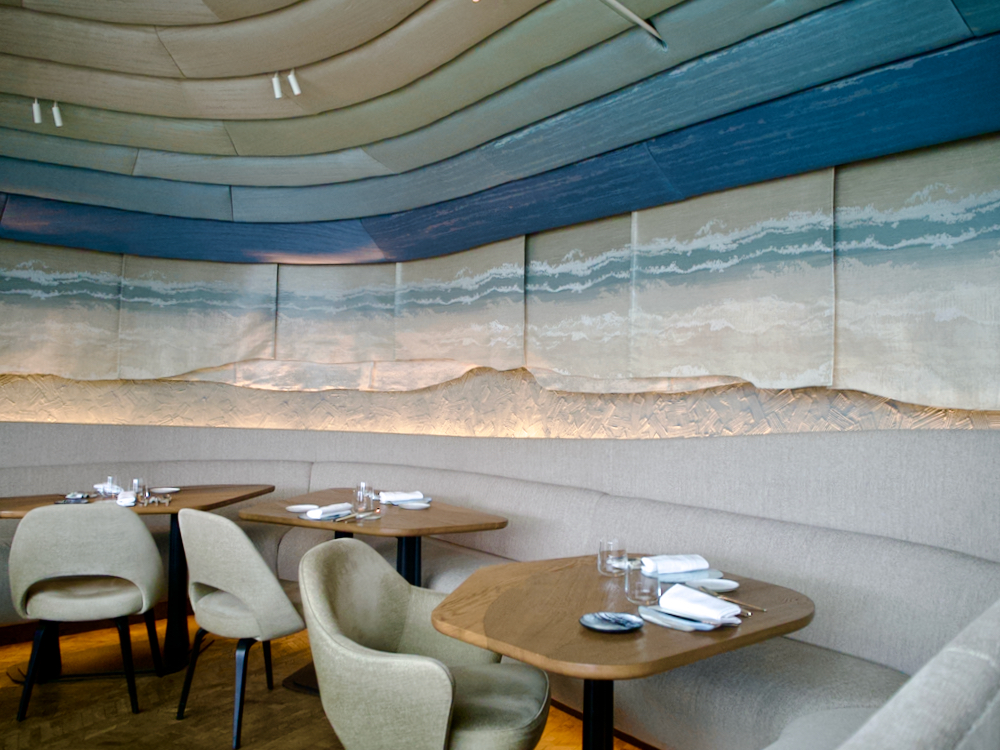 Columbia Hillen
Occupying the sixth floor of a Haussmann-style building on Avenue George V in central Paris, Le 39V restaurant can best be described as a beach in the sky.
As the restaurant's elevator opens, my companion and I step into a circular-shaped, two-tiered room, with curved, soft-seat booths and an abundance of natural light flowing in from large windows.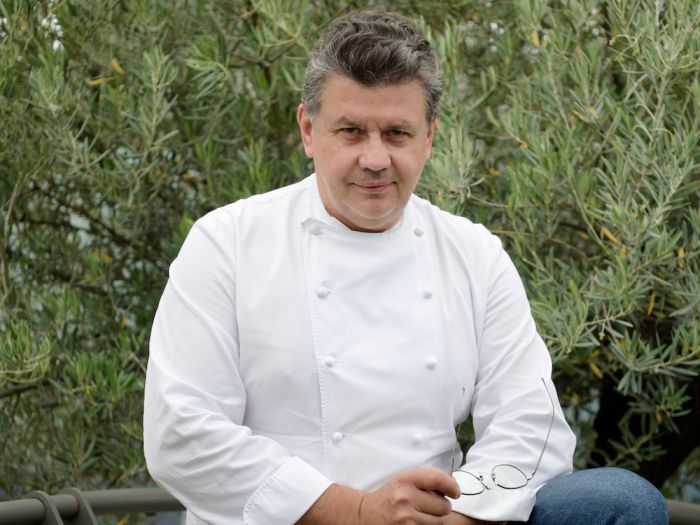 Frédéric Vardon, chef and owner. Photo by Columbia Hillen
With decor simulating water both above and around us and a canvas ceiling resembling waves of the sea, there is a definite marine theme at play here, enhanced by upscaled planks of wood resembling boat oars.
Even the floors are made of upscaled driftwood and chandeliers above us, like rocks on the beach, illuminated from the inside. We conclude Raphael Navot must have had a lot of fun designing this ambience together with chef-owner, Frédéric Vardon, who opened the restaurant, named after its address in the building, more than 10 years ago.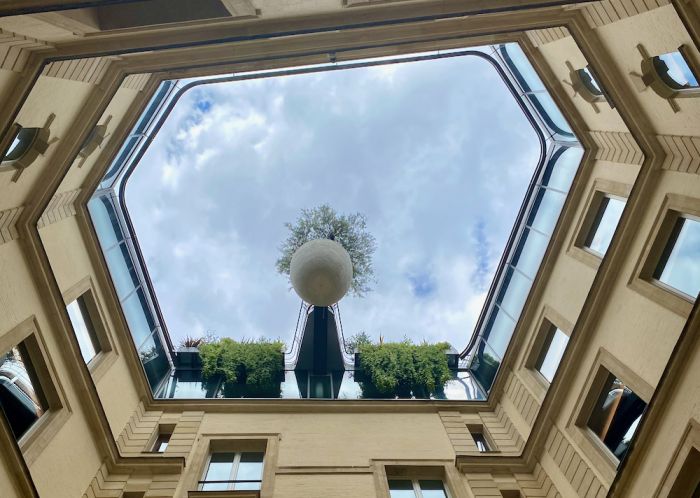 Columbia Hillen
Our sense of floating continues with the food, light and airy as it is, presented on ceramic and painted glass plates in grey, blue and white. The creation of Demoiselles d'Anjou, the crockery too reflects a marine theme, irregularly shaped as they are like polished, multi-colored beach stones.
There is a fluidity also to the diverse dishes as they emerge one after the other in a rhythmic, flowing movement from the open kitchen, with prawn bisque gelée as our starter.
Columbia Hillen
As if sourdough bread and focaccia were not enough to ground us, we are also served crackers of seaweed and cereal, thin as nori sheets, with linseed and sunflower, as well as perfect Comte cheese choux with a crunchy crust. An umami serving of chanterelle mushrooms follows with blanched almonds and tomatoes, served chilled, prickly with spices. Next up is a young zucchini flower, its yellow, crunchy surface reflecting a mirror of citrus sauce, with a marinated sardine snug beside it.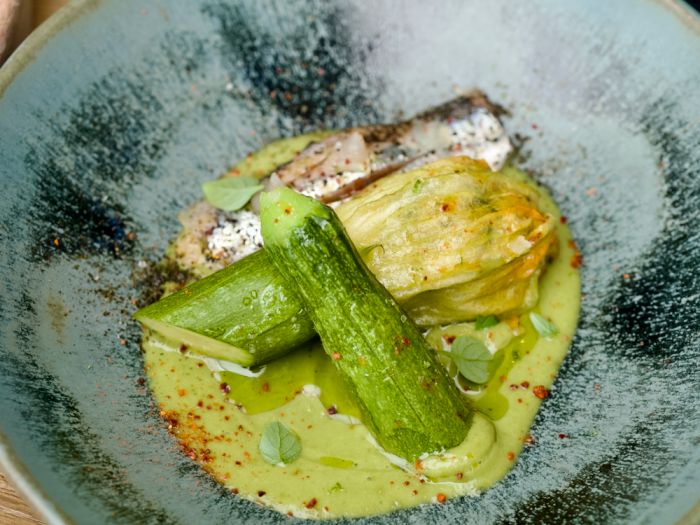 Columbia Hillen
It quickly becomes apparent to us this is not simply a meal for eating, but one for satisfying our senses, with every culinary act enveloping us like the waves around us.
Living much of the year on the northwest coast of Ireland, my companion and I are spoiled for seafood choice but here at Le 39V the carpaccio of prawns from the Loire Atlantic served with avocado, beluga lentils, grapefruit sprinkles and dressed with nasturtium petals really impresses us. Its close rival is the Mediterranean red tuna carpaccio, served with cream of pepper, almond and chives bisque.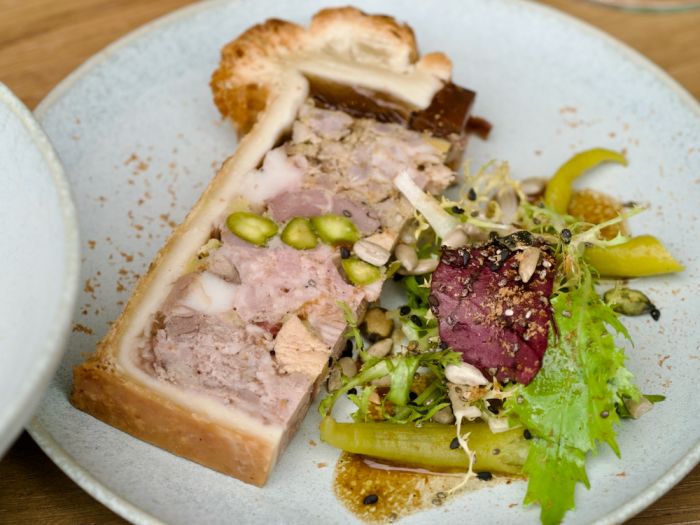 Columbia Hillen
We cannot decide on the winner between the two. I guess, fortunately, there's no option but to return for a second visit to sort that out.
Moving inland for a moment, duck is brought next by the restaurant director, Virgile Kahlouche, in the form of a pate-en-croute of foie gras with a pistachio crust accompanied by pickled chilli and greens.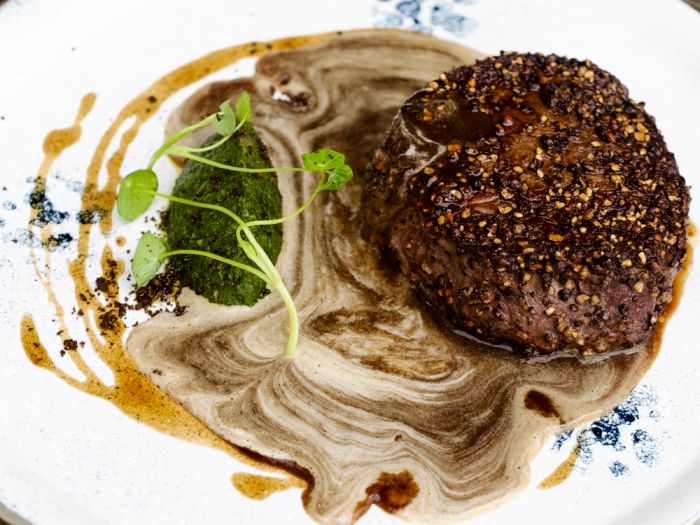 Columbia Hillen
So far, we think, this has been an ambrosial feast, one now reaching its climax. But no, how wrong we were. It's simply chef Vardon's way of gently easing guests towards the mains in this delectable tasting menu. Take, for example, his beef dish with a three-pepper crust, chanterelles, light potatoes puffed with pride and purée of mustard-leaf greens, which is transformed into a veritable work of art when sauce is poured gently over the tender meat. Returning to the sea, a fillet of bass makes an appearance resting on a bed of kale mousse, complete with celeriac shavings, all served with lovage and a seafood bowl comprising mussels and cockles.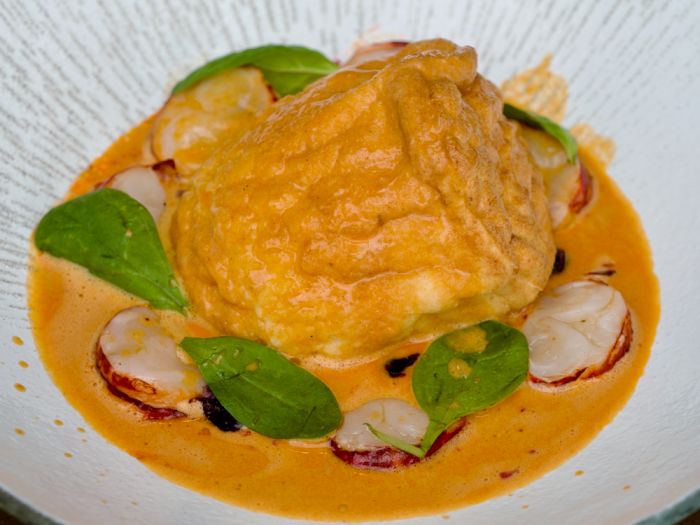 Columbia Hillen
Content in Gourmet Heaven, we find it extremely difficult to recommend any single main dish such is the high quality of each. But forced to do so, we'd choose the lobster soufflé floating in a creamy bisque with lobster tail coins served with blackcurrants which adds not only color to the palette but a complementary tartness to the creaminess of the dish. So good is it, my companion and I soak up every last drop with chunks of sourdough bread.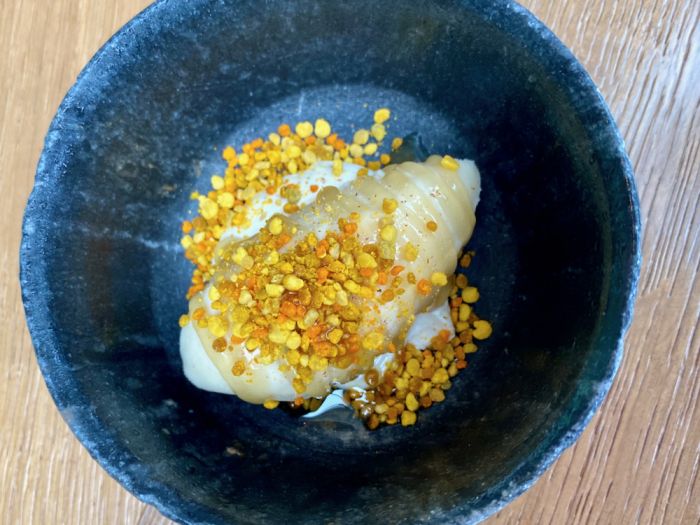 Columbia Hillen
Oh, one last comment, a modest piece of advice. Don't leave without trying the restaurant's baked Alaska with pistachio and vanilla ice-cream, strawberry juice and acacia syrup. You can share one if you wish, but you'll probably regret that decision.
Later, enjoying our coffee on the restaurant's terrace bordered by olive and eucalyptus trees and a 'concrete egg' suspended mid-air, with a view over the Eiffel Tower, the words spoken by chef Vardon ring true in my ears, "My priority is to simply create a perfect balance between Nature and Mankind."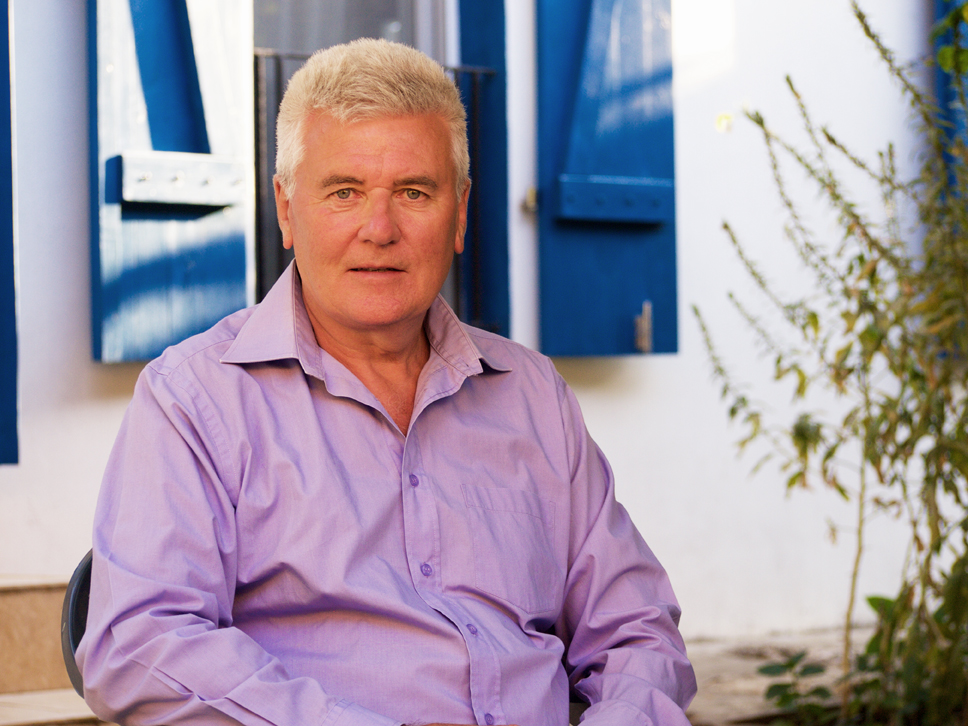 Sean Hillen
Sean Hillen - international journalist, editor and CEO of a national publishing company during 30 years in media, and an author. His novel, 'Pretty Ugly' is an intriguing ride through the world of cosmetics http://www.seanhillenauthor.com/ 'Digging for Dracula' his memoir as correspondent in Romania and 'Driver's Diary,' about the assassination of Irish revolutionary, Michael Collins. Sean's...(Read More)