By Teresa Rothaar Dec. 30th, 2011
Located in the up-and-coming Parkside section of Philadelphia, the city's newest upscale barbecue restaurant, Le Cochon Noir, is arguably one of the centerpieces of Parkside's gentrification.

Located directly across from Fairmount Park, Le Cochon Noir combines fine barbecue with live jazz and blues music, and local art shows. Le Cochon Noir is the only restaurant in the city offering "dry-rub" barbecue, where the mesquite flavor is marinated into the meat, allowing diners to enjoy all the flavor of traditional barbecue without all of the mess of barbecue sauce.

Although pork is the centerpiece of the menu, the restaurant's name refers to a very rare breed of pig found in the Pyrenees region of France. Le Cochon Noir also offers fare such as rotisserie chicken, London broil, crab cakes and snapper soup.

In addition to serving up amazing food, Le Cochon Noir also strives to satisfy guests' appetites for the arts, and is committed to supporting the local Philadelphia arts scene. The restaurant's walls are decorated with works by local artists, and there is an art reception and showing on every last Friday of the month. The restaurant's stage presents live jazz and blues music nightly, along with special events such as Big Band Thursdays, featuring an 18-piece big band jazz orchestra. They also offer private rentals for parties and other special events. Visit LeCochonNoir.com to learn more.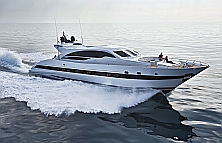 Teresa Rothaar
Teresa Rothaar is a mathematics and computer science student at Temple University in Philadelphia....(Read More)