By Jarone Ashkenazi Mar. 20th, 2019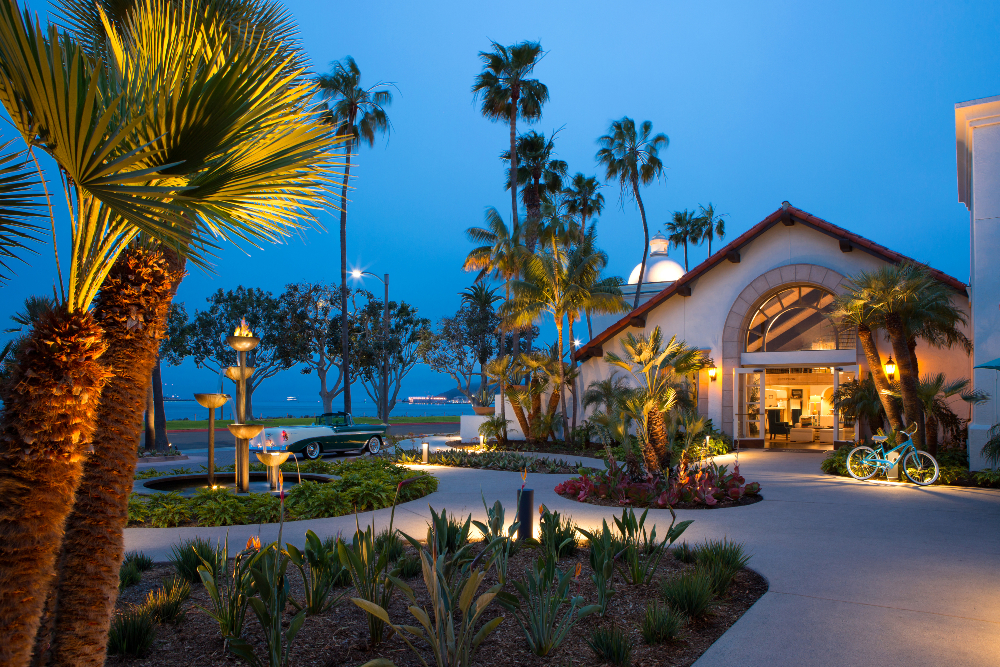 (credit: Kona Kai Resort & Spa)
San Diego's Shelter Island is home to the iconic Kona Kai Resort & Spa, a Noble House Resort that brings California-contemporary island-inspired décor on the tip of San Diego's historic Shelter Island. The resort features eight buildings which house the 170 guestrooms and suites, along with its spa and fitness center, meeting rooms, restaurants and more.
Guests at Kona Kai have access to SpaTerre, Vessel Restaurant & Bar, two pools, private beach and access to the closest marina to the Bay in San Diego and located at the tip of San Diego's Shelter Island. The 7,020-sf spa and fitness area includes six treatment rooms and one wet room with a state-of-the-art fitness and class center which offers yoga, Pilates and other classes daily. It is also the only spa in the area that features a heated quartz sand bed, known to generate a deeply affecting warmth that not only provides physical and mental relaxation, but also stimulates the metabolism and has a purifying effect. Vessel Restaurant & Bar serves California Comfort fare daily while guests huddle around the 360-degree circular bar and bright décor inside and on their patio that provides stunning views of the Kona Kai Marina.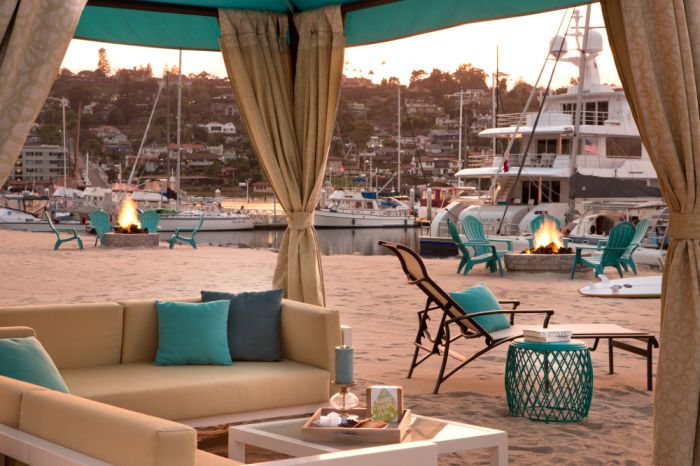 (credit: Kona Kai Resort & Spa)
Overlooking Kona Kai Marina, the Tiki Bar and Pool is family-friendly offering cocktails and mocktails along with four deluxe cabanas for rental. The Paloma Pool & Bar is for adults only and is surrounded by lush gardens and a sandy beach offering a quiet enclave to view the harbor. Between the two pools is the resort's private beach with lounge seating and three fireplaces that are lit sunset to 10 p.m. where guests can make their own gourmet s'mores while catching the sunset over the adjacent hills of Point Loma.
Following a $14 million renovation in 2015, the newest expansion project of $13 million sees an upgrade to its newly-expanded – with 41 new luxury suites, Marina View Terrace, and Paloma Pool and Bar, a dedicated adult pool. "After a sensational transformation, the next chapter of Kona Kai presents a stunning paradise with an abundance of activities around the island," said Scott Colee, creative director of Noble House Hotels & Resorts.
(credit: Kona Kai Resort & Spa)
The newly renovated suites offer ocean or marina views which feature hand-hewn wooden ceiling beams, spa-inspired bathrooms with dual vanities, deep soaking tubs, rainfall showers and oversized balconies to enjoy ocean breezes and take in the sunset. At Paloma Pool and Bar, guests can enjoy lunch or dinner service through their flag service with 75 lounge chairs on the sunny pool deck.
At the resort make use of bike rentals to explore the area located just outside the fitness center and cruise around for the first hour free. Every Friday night, join other guests poolside for a family-friendly movie while blankets, fresh popcorn and juice will be provided at sunset. Adjacent to the resort just up the marina at the Action Sports Rental Desk, explore the bay with a plethora of activities ranging from kayaking to stand up paddle boarding and jet skiing.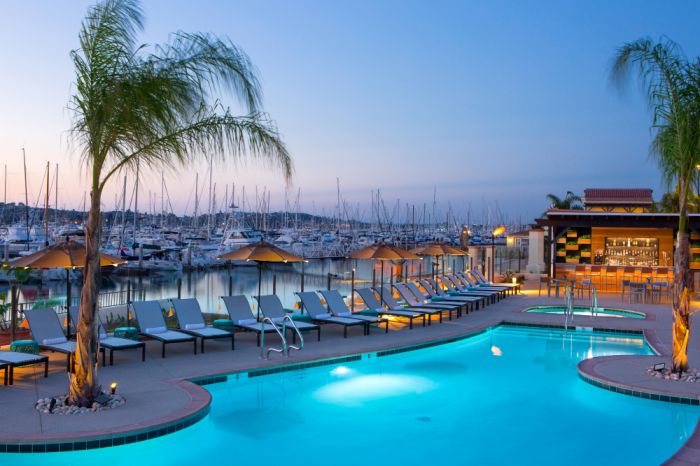 (credit: Kona Kai Resort & Spa)
In addition to the resort experience, Kona Kai boasts a private membership club –the Kona Kai Club. Kona Kai Club also offers guests a, "truly enhanced experience with the new Kona Kai Club with our resort's breathtaking upgrades," said Colee. The membership gives guests a home away from home with luxurious amenities and impeccable service for a one-time initiation fee of $2,500 and monthly dues. New members who join Kona Kai Club will also receive $400 in Kona Bucks to be used anywhere in the resort along with one month waived dues.

Jarone Ashkenazi
Jarone Ashkenazi is a seasoned writer who covers: travel, luxury items and other lifestyle topics. View more work at www.jaroneashkenazi.com. Connect with him on Twitter at @JaroneAsh ...(Read More)