By James Rothaar Oct. 23rd, 2013
On October 14, the Napa Valley Film Festival (NVFF) announced its film and event lineup for the 2013 festival, which runs from November 13-17 in Napa, Yountville, St. Helena and Calistoga. Among the 125 independent films to be screened are August: Osage County, directed by John Wells and starring Meryl Streep and Julia Roberts; Saving Mr. Banks, directed by John Lee Hancock and starring Tom Hanks, Emma Thompson and Colin Farrell; and Mandela: Long Walk to Freedom, directed by Justin Chadwick and starring Idris Elba and Naomie Harris.
For those attending Tuesday night's Sneak Preview Night, Alexander Payne's new film Nebraska, starring Bruce Dern and Will Forte will be the evening's screening. The full fest, however, opens officially on November 13 at the Napa Valley Opera House with August: Osage County and will conclude with an Opening Night VIP Dinner Party, hosted by Benchmark Wine Group.
Starring Tom Hanks, Emma Thompson and Colin Farrell, the red carpet screening on Thursday, November 14 will be Saving Mr. Banks and will be joined by Director John Hancock and Farrell. On November 15, Billy Bush of Access Hollywood will host the festival's celebration of creative achievements in film, with a tribute to director, writer, and producer John Lee Hancock. Onstage interviews will be conducted with festival honorees Colin Farrell, Dianna Agron and Miles Teller.
New this year is the LifeStyle Pavilion located in the Oxbow District of downtown Napa. Credentialed pass holders can participate in interactive exhibits, attend daily film industry panels and culinary demonstrations, and enjoy partaking in a wide selection of premier wines or chalices of Stella Artois. Additionally, each of the four NVFF towns will have its own wine pavilion exclusively for pass holders.
Also new is the 'Power Lunch: Celebrating Women Making a Difference in Film' on November 16, which will be co-hosted by NVFF and More magazine. It will honor the women behind the film honor Oscar-award winning filmmaker Freida Mock, director of Anita, and Sister Rosemary Nyirumbe, whom is the subject of the film Sewing Hope. Chef Catherine Bergen of C Casa will prepare a three-course meal, and wine will be provided courtesy of Women of the Vine, a local organization that promotes women in winemaking.
Closing the event on November 17, the much-talked-about film Mandela: Long Walk to Freedom will be held at the Napa Valley Opera House. Following the screening will be NVFF's Awards Ceremony & Wrap Party hosted by Raj Mathai, NBC Bay Area's weeknight anchor.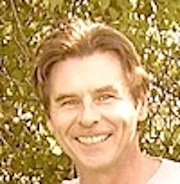 James Rothaar
James has written content for Justluxe.com and other leading online luxury lifestyle magazines. Rothaar previously served as the senior-tenured staff writer for JustLuxe, having worked with the digital magazine since 2005. He resides in Jacksonville, Florida, and works as an independent marketing consultant and freelance writer and copywriter. He is the co-owner of Wild Owl Digital, a boutique mar...(Read More)