By Nicolle Monico Aug. 11th, 2016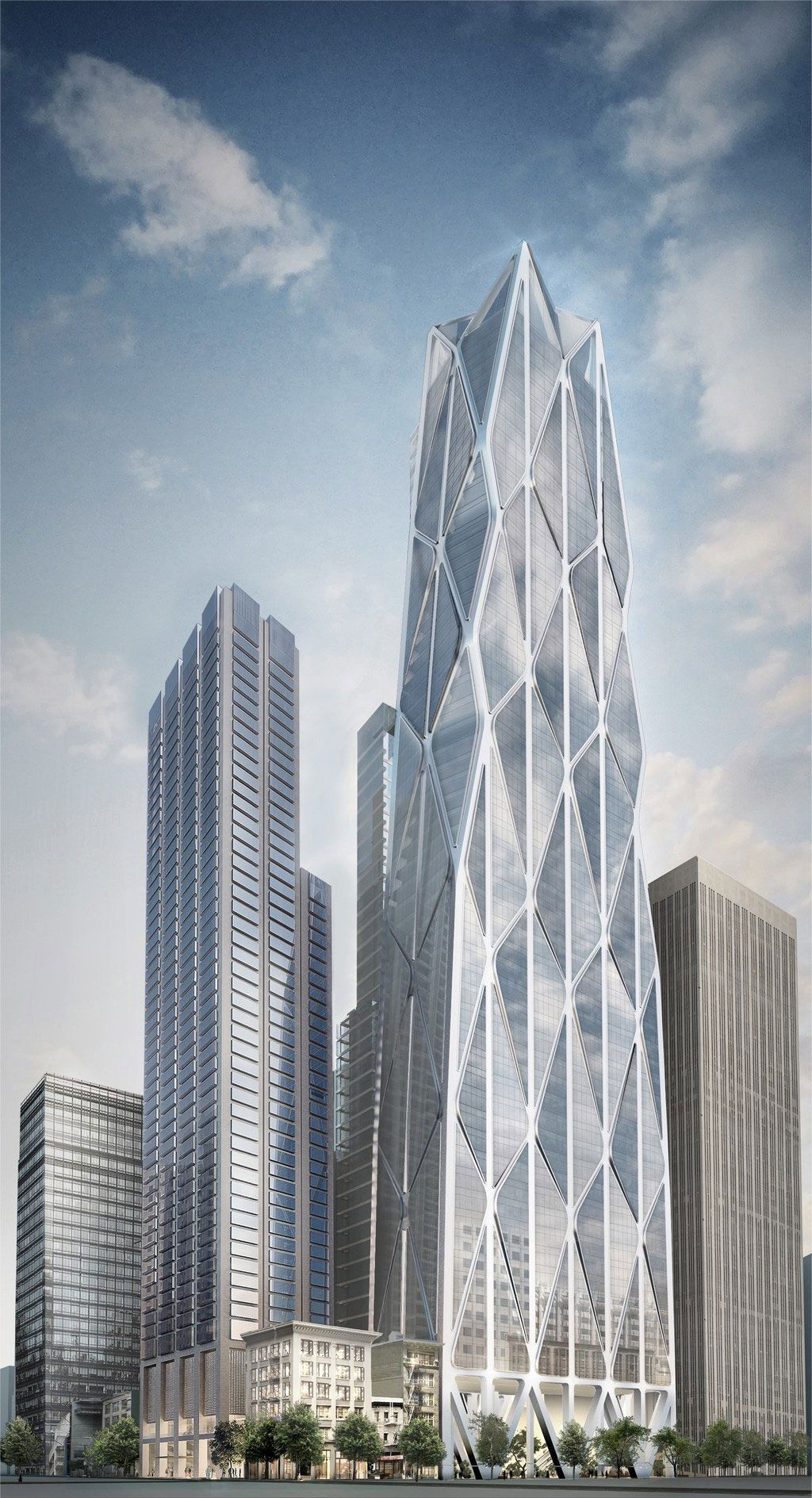 Photo Credit: Waldorf Astoria Hotels & Resorts
Come 2020, the City by the Bay will feel just a bit more sophisticated with the opening of a new Waldorf Astoria property. The Hilton brand announced it will be debuting its iconic hotel on Mission Street between Ecker and 1st streets. It will occupy the first 21 floors of a mixed-use development that will include entertainment, retail and office space near the Transbay Transit Center.
The two-million-square-foot complex will include two towers and will be designed by Heller Manus Architects and Foster + Partners while the hotel's interiors will be handled by Hirsch Bedner Associates. The latter has worked on such properties as the Hotel Alfonso XIII in Seville and the Park Hyatt Maldives. One tower will be 910 feet tall with a 60-foot decorative crown while the second will be 610-feet tall.
"With the revitalization taking place around the Transbay Transit Center, this neighborhood is poised to become a major hub for locals and global luxury travelers, which underscores Waldorf Astoria's commitment of being in the center of coveted gateway destinations," said John T.A. Vanderslice, global head, Waldorf Astoria Hotels & Resorts in a statement.
This hotel will be the Waldorf Astoria's third California destination. Along with their Palm Springs location, the brand has will soon open their Beverly Hills hotel in 2017 and is said to be considering Napa Valley as a future prospect.

Nicolle Monico
Nicolle is an award-winning writer and Travel Editor using her expertise in the industry to write about luxury travel around the world. You can find her daily searching the web for the latest trends, best new hotels and most beautiful destinations to visit and share with her readers. She's been featured on The Huffington Post, Hard Assets, AMD Entertainment and Remy Martin. In 2014, she was vo...(Read More)